It's 1998. You've got £5 pocket money to spend in Woolworths. A couple of quid is definitely going on pick'n'mix, but you've set most of it aside to pick up the CD single with poster you've been saving up for.
While the adrenaline rush of rushing into Virgin Megastores to pick up your favourite artist's latest single on CD (complete with CD-ROM music video) can't be truly replicated today, CD singles are making a comeback of sorts.
According to Official Charts Company data, CD single sales are up 18% year-on-year, with almost 60,000 copies sold on the once-defunct format in the first nine months of 2021. But why are artists returning to CD singles again, and is it making a difference to their chart performance?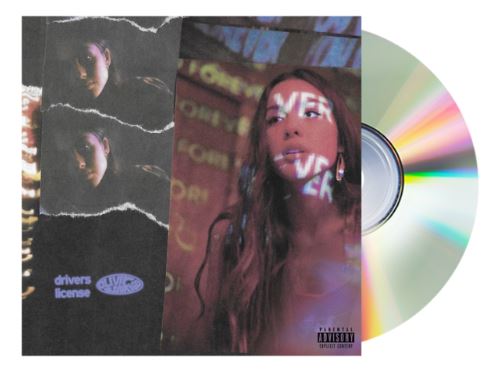 Olivia Rodrigo's CD single for Drivers License came with a fake drivers license

First, a brief history lesson. CD singles were introduced in the mid-1980s, but with vinyl still prevalent, it wasn't until the 1990s that the format truly took off. CD singles were first added into the Official Singles Chart in 1987, and the first Number 1 available on the format being Whitney Houston's I Wanna Dance With Somebody (Who Loves Me) in the May.
By the end of the 2000s, CD singles had all but disappeared. Woolworths stopped stocking them in 2008 because, in their words, the format was in "terminal decline". The retailer itself folded in January 2009. By this point, downloading music from platforms like iTunes had taken off, followed by streaming in 2014, and the CD single became a distant memory. 
The biggest year for CD single sales in the UK was 1999, when 34.3 million were sold. The best-selling CD single of all time in Britain is, unsurprisingly, Elton John's double A-side Something About The Way You Look Tonight/Candle In The Wind (also the best-selling song ever in the UK) with three million CD sales.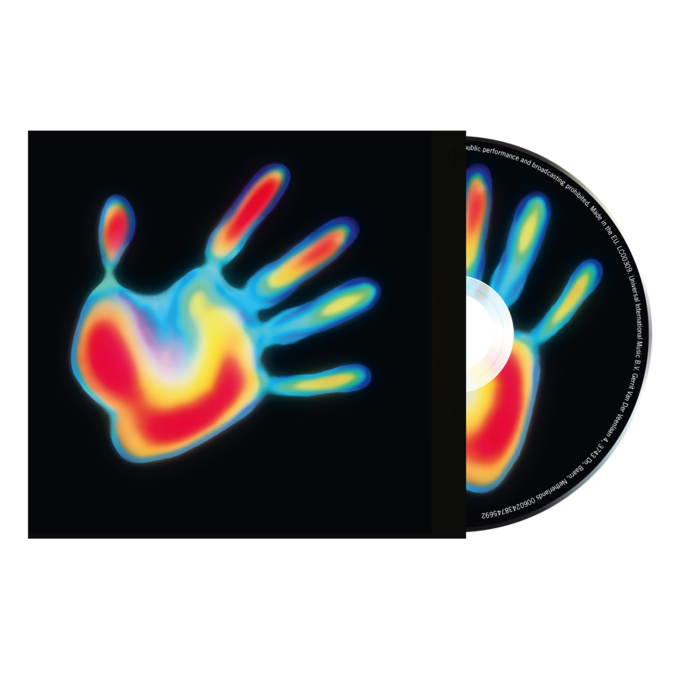 ABBA's Don't Shut Me Down CD single

Fast-forward to 2021, and ABBA are one of the latest acts to release their new singles I Still Have Faith In You and Don't Shut Me Down on CD (though their peak years in fact pre-date the format), while a mix of rising stars and household names - including Justin Bieber, Anne-Marie & Niall Horan and Katy Perry - have all churned out CD singles in 2021, but why?
Collectability is the main reason for purchasing today, with fans increasingly looking to snap up limited edition products. While CD album sales are in decline, the rise in sales of CD singles, cassettes and vinyl albums prove that there is still demand for physical - it just has to be an attractive proposition.
Having a product signed by the artist is a major purchase incentive, and with CD singles at an affordable price point, it's a no brainer to pick one up when your idol has personally put their name to it. Recently, Ed Sheeran put out limited edition CD singles for his two Number 1 singles this year, Bad Habits and Shivers, with the former being the year's biggest seller on the format with just over 11,000 sales so far.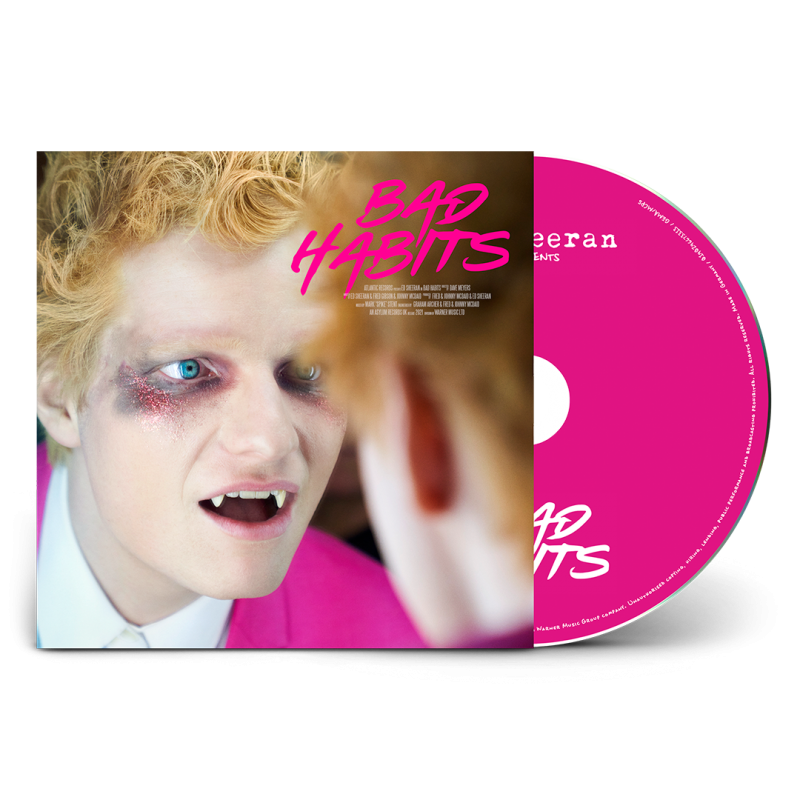 Ed Sheeran's Bad Habits is the best-selling CD single of 2021 so far

Back in their peak, CD singles often featured an exclusive B-side unavailable elsewhere, and while we're not really seeing that tactic being utilised at the moment to drive further sales, old habits die hard, and perhaps this model of exclusivity could be tested again in 2021? DJ/producer Regard, Troye Sivan and Tate McRae offered signed CD singles of their collaboration You earlier this year, complete with an extended mix of the track not available on streaming platforms.
Another reason fans are flocking back to CD singles are the additional extras many artists are including on them. In the 90s/00s, a single may also include postcards or perhaps a ringtone, and we're seeing similar examples of that in today's market.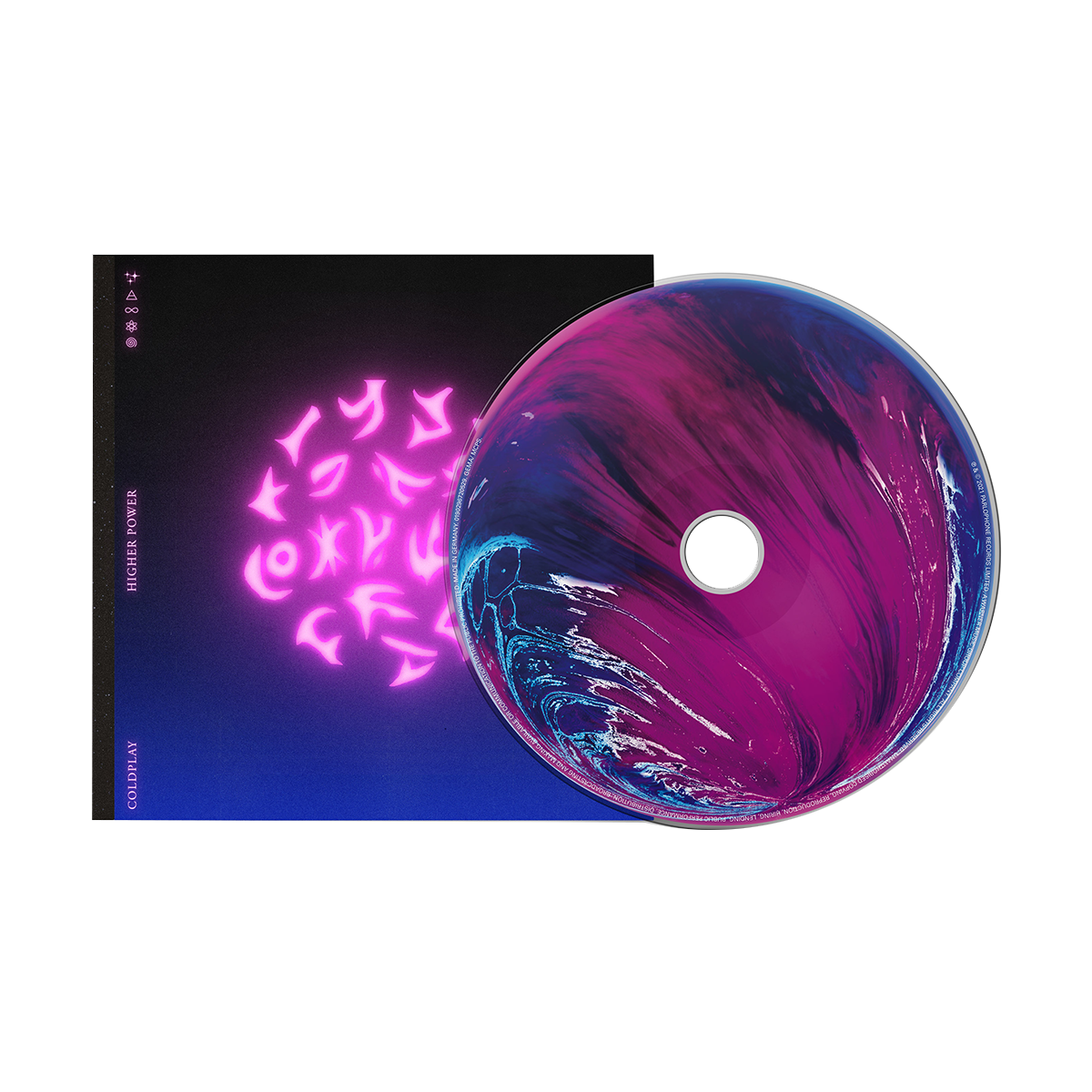 Coldplay have released two CD singles in 2021 (pictured: Higher Power)

Two CD versions of Cardi B's recent single Up were available to purchase, one of which had an alternate cover to the digital single, while Coldplay's Higher Power CD single featured a translation guide for the fictional Kaotican language used in promotional material for their Music of The Spheres album campaign.
The true kings of giving their fans additional content are BTS; their latest CD single for Butter included promotional track Permission To Dance, plus an assortment of extras such as lyric cards, a photo stand and even stickers, with a book to stick them in too, of course.
In addition to being collectable, CD singles are simply another way of fans supporting their favourite artists, and sometimes getting them higher in the charts. Number 1 singles from the likes of Olivia Rodrigo and Nathan Evans have been available on CD, with the latter claiming his biggest week of CD single sales the week Wellerman reached the Official Singles Chart top spot for the first time - showcasing an unlikely link between modern social media and retro music formats.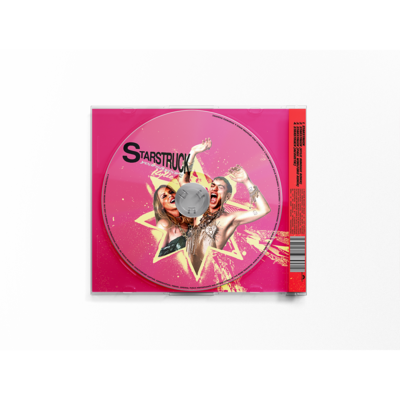 Years & Years' CD single featured the original version plus the remix ft. Kylie Minogue.

In some instances this year, CD singles have been a huge difference maker when it comes to chart success. Years & Years' CD single for Starstruck actually led Olly Alexander's latest track to a new peak on the Official Singles Chart. Originally sneaking into the Official Chart at a modest Number 38, off the back of a CD single release featuring its remix version with Kylie Minogue, Starstruck reached a new high of Number 31, and without the CD single sales, would have missed the Top 40 altogether.
Going full circle, it is ABBA who have gained most from releasing a CD single so far in 2021. Their comeback tracks Don't Shut Me Down and I Still Have Faith In You entered the Official Singles Chart at Number 9 and 14 respectively, the former giving the Swedish legends a glorious Top 10 comeback and their first top flight hit in four decades. The CD single for Don't Shut Me Down proved to be essential for the group's unprecedented return, as without it, the song would have debuted at Number 14, denying Agnetha, Benny, Bjorn and Anna-Frid their place in the history books. It just goes to show - never underestimate the appeal, and power, of the CD single.