At any point in your career, a Number 1 album is important. The ultimate vindication. 
But for two artists in particular - Miley Cyrus and Lana Del Rey - their upcoming album campaigns offer fascinating insights into what it takes to play the big pop girl game in 2023 on your own terms, and what the success of a Number 1 album could mean for their careers right now. 
Of the two, Miley is obviously the veteran - with her years as a Disney teen idol, she's been in the industry at the highest level for well over 15 years (!), while Lana has been a cult icon since her heavily influential 2012 LP Born To Die helped to change the face and sound of pop music as we know it. 
With Endless Summer Vacation (Miley's eighth studio album) dropping March 10th and Did you know there's a tunnel under Ocean Blvd.? (Lana's eighth major label release, her ninth overall if you count Lana Del Ray) now being issued on March 24, we've been spared a head-to-head battle from Number 1, but it's still worth analysing these album campaigns and what their success would mean to their artist.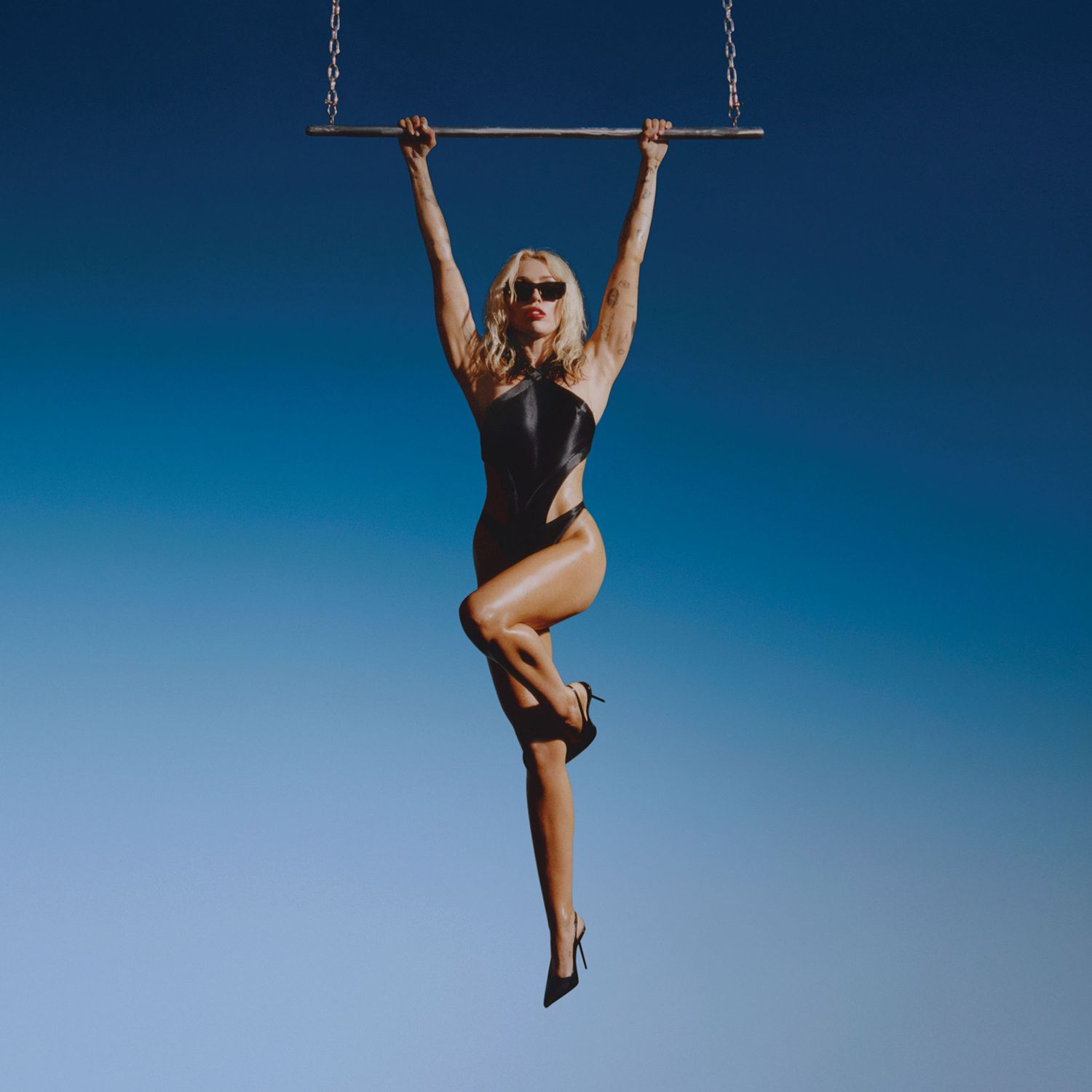 The cover Endless Summer Vacation (Columbia)
Let's take Miley and Endless Summer Vacation first. The most immediate factor in Miley possibly taking the lead for the Number 1 album is that, well, she has the Number 1 song in the UK, if not the entire world, right now. Flowers has so far reigned supreme at the top of the Official Singles Chart for six consecutive weeks, and is still ahead for a seventh. It's the single that has returned Miley to the top of the charts after a near decade absence, and the fact that the song has been able to speak for itself (Miley has done absolutely no promotion or live gigs in support of the single) has been one of the biggest surprises of this PR campaign - that Miley is so big once again, she doesn't need to speak up. She can let her material do the talking. 
This strategy has carried over into the release for Endless Summer Vacation, her eighth studio album and first under new label Columbia (although the album will be distributed by RCA in the UK). The lead-in time from single to album has been, for a pop girl of Miley's calibre, incredibly short - not longer than two months. Coupled with no promotion and no other tracks released yet, ESV has an extraordinary cloud of enigma around it a week out from its release. 
We do, at least, now know the full tracklist of Endless Summer Vacation, which will include collaborations with both Sia and Brandi Carlisle, and enigmatic titles like Jaded and Island and Wonder Woman. 
If Endless Summer Vacation does reach Number 1 in the UK, it will be Miley's first chart-topping album in 10 years, since Bangerz in 2013, and her overall second album to reach Number 1 here too. 
The cover for Did you know there's a tunnel under Ocean Blvd.? (Interscope)
More is at stake in many ways for Lana Del Rey, who continues to blaze a uniquely singular path in a career that has constantly defied and subverted people's expectations. 
Lana's eighth major label studio album, the amazingly titled Did you know there's a tunnel under Ocean Blvd.? (no, we actually didn't!) is her first full-length release in almost two years, since 2021 yielded two Lana albums, less than six months apart - Chemtrails Under The Country Club and Blue Banisters. 
The loose and breezy Chemtrails Over The Country Club was a massive success in the UK - becoming Lana's fifth Number 1 in the album, and setting a record as one of the fastest-selling vinyl records in UK chart history too.
With five Number 1 albums to her name, Lana has the same amount of UK chart-topping LPs as Celine Dion (!) and if she were to jump over Miley, then she would become the female solo act with the fourth-most Number 1 albums to her name in UK history, tying with Barbra Streisand. Only Kylie Minogue (8), Taylor Swift (9) and Madonna (12) would have more. 
Unlike Miley, we have (just about) heard more from Lana's forthcoming record too. There was the swooning, gospel-inflected title track (a lovely rumination of Lana's own legacy) and perhaps the most surprising cut from her in years, A&W, which swerved between indie-folk and an alarmingly out-of-field trap beat reminiscent of her earlier work.
So there we have it - Miley's Endless Summer Vacation debuting at Number 1 would be the ultimate vindication to her impressive comeback story, netting both her second chart-topping single and album in less than three months apart, with minimal effort.
As for Lana, her recent feature on Taylor Swift's Midnights has re-energised her streaming numbers and her public visibility - Lana has always been adored by her loyal fans, but with some of the most confident material of her career so far, Did you know there's a tunnel...could be a very handy answer to all the questions Lana seems to be asking herself right now; yes, your music will endure. Yes, you will be remembered. You're Lana Del Rey!
Article Images: Jordan Strauss/Invision/AP/Casey Flanigan/ImageSPACE/Shutterstock