From The Weeknd and Dua Lipa's synth-pop sounds to Kate Bush's unprecedented surge in streaming numbers, the eighties continue to influence the current musical landscape. So, it makes total sense for Bananarama to return with their brand new album Masquerade. The timing couldn't be more apt, the group having shaped the pop scene since their very first release in '81.
Celebrating 40 years in music, Sara Dallin and Keren Woodward have released the infectious title track from their upcoming twelfth studio album. Speaking to Official Charts, the band reflect on four decades of Bananarama, how they fought 'twice as hard' to be heard and why they've no plans to stop any time soon.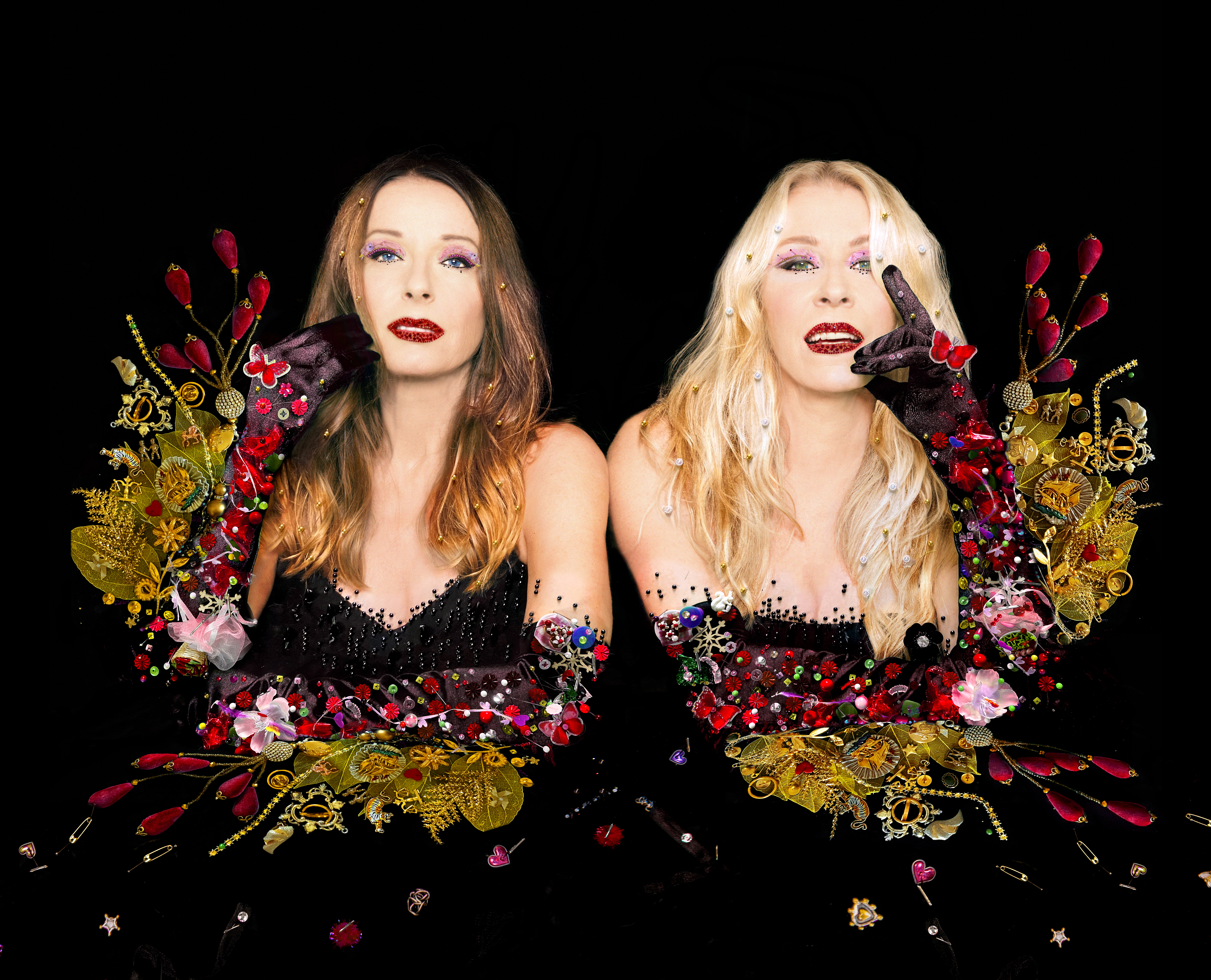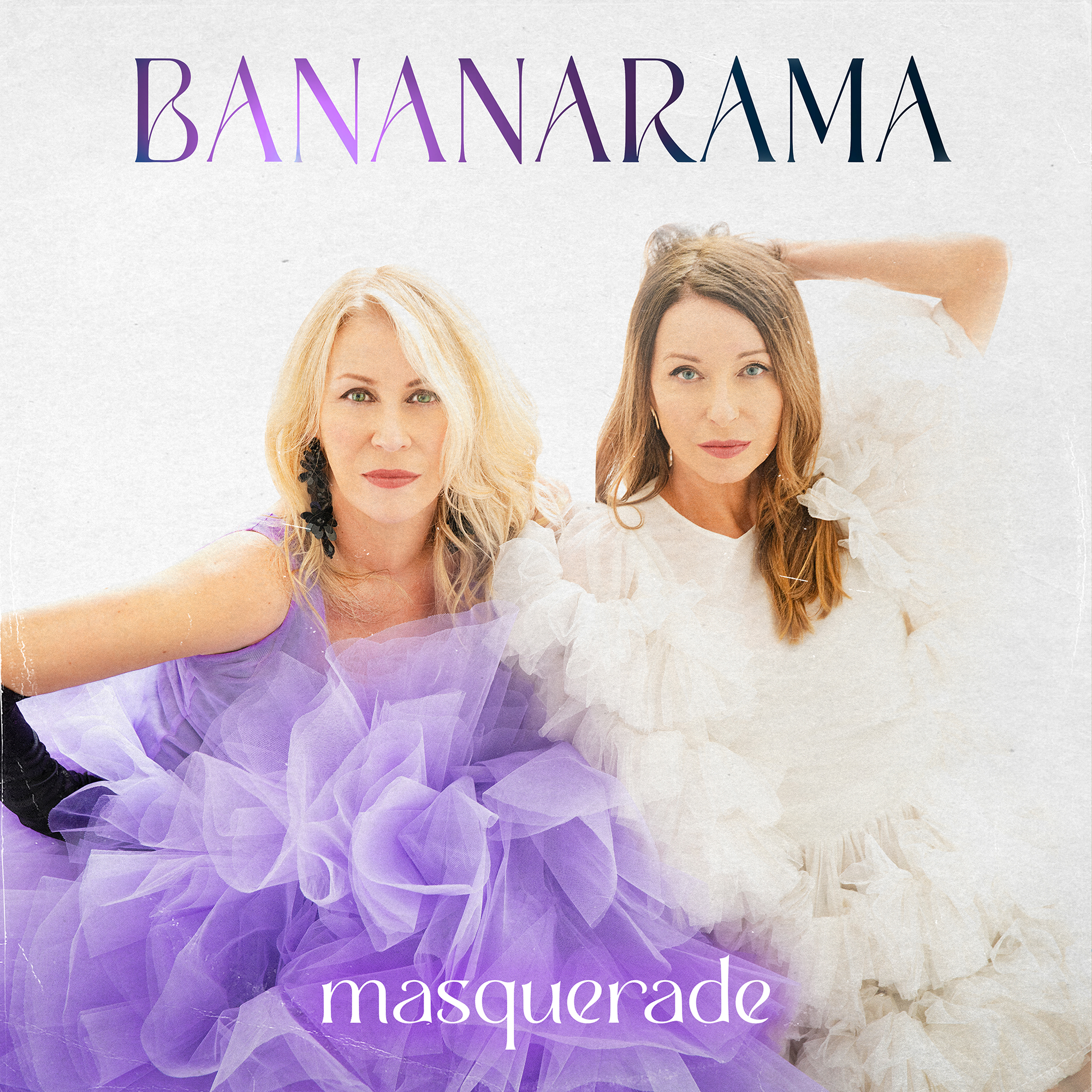 Hey, Bananarama! You're really doing things your own way with the Masquerade album. How does that feel?
Sara: This has been a very self-sufficient decade for us. In the beginning we didn't really know what we were doing, it was completely new; but we tried to keep control as much as we could. We weren't manufactured, so we wrote our own music and dressed the way we wanted to, but we didn't know anything about the business. 40 years on, we know a lot more. Times have changed, you can release your own stuff without a huge record company. We've reached a really great point in our career.
Keren: I think, as much as we always did what we wanted to do and planned our own moves, in hindsight you can always think 'we could've done that differently, even better.' But you learn by your mistakes.
This album is quintessentially Bananarama. It's a nod to the past, but also feels very current and chart-ready...
Sara: We never sit down and think 'let's see what's on trend' or 'let's write in this vein.' We always write from the heart and don't follow fashions. There is this revival of the eighties sounds, so it might be a case of us being in the right place at the right time, but electro-pop is definitely where we're happiest.
It also helps that the eighties are experiencing a huge revival right now...
Keren: I've loved watching how The Weeknd's evolved; Save Your Tears and that whole album was great.
Sara: Yeah, that album sounds so heavily eighties but brings it up-to-date. Now, when we're in the studio, the tools we have to hand mean things aren't so longwinded like they were in the eighties. The technology's there, so it's always going to sound more current. We used to sit, twiddling buttons, and now things take two seconds. Back in the day, things took so long.
Listen to Bananarama's new single Masquerade below:
You must be so excited to finally perform these songs live again?
Keren: We've got festivals where we'll play some of new album tracks plus the hits, but we've also got a couple of shows at Lafayette in London to perform more of the new material. Maybe even the whole album. We did that with our last album In Stereo, and there's nothing more exciting than singing new music. I love it.
You're celebrating 40 years in the business this year. What would you say has been your biggest obstacle over the years?
Sara: We were sometimes sidelined or not taken seriously because were female, but that says a lot about how society was in the eighties. We were as serious as any band going, but some people viewed us as little pop girls. When I look back, it makes me quite angry. You should respect people regardless of their gender.
Keren: Back in the eighties, music wasn't inclusive as an industry. We had to fight twice as hard for everything, but at the time we just focused and did what we could do. We always stood for what we wanted to do, but we have more knowledge now and can be in complete control. We're not relying on anybody else at all.
And here you are, still, 40 years on and stronger than ever...
Keren: We're very lucky to still be here, be able to release things and have success. It's a very tough business. It's a tough industry. We do feel very grateful, very lucky.
Sara: Keren and I were teenagers when we started. We got the opportunity to record and song and, not that we thought it was a joke, but we just thought 'let's do it!' We did more tracks, they were hits, and after a few years we started to take it more seriously. We didn't ever expect it to last 40 years.
Keren: When I was 26, I remember reading a review saying 'they're pushing 30 now, one of them's having a baby and they should retire.' That was the attitude towards women then. You had a small window of opportunity. If anything, we always fought against that to prove people wrong. That was our attitude. We're creative people who want to make music, why should we stop at 30 or 40?
Banarama's new single Masquerade is out now via In Synk. Masquerade the album is released on July 22.