Lana Del Rey is the latest artist to achieve six Number 1 albums in the UK.
With her ninth album, the self-analytical and hyper-personal Did you know that there's a tunnel under Ocean Blvd debuting at Number 1 today (March 31), Lana joins the likes of Arctic Monkeys, Radiohead and Pink Floyd in the hallowed halls of artists who have half a dozen chart-topping studio records. 
Did You Know...joins her previous UK chart-toppers Born to Die (2012), Ultraviolence (2014), Lust for Life (2017), Norman F*cking Rockwell! (2019) and Chemtrails Over the Country Club (2021). 
Lana now also ranks as the female solo artist with the fifth-most Number 1 albums in the UK. Only Madonna (12), Taylor Swift (9), Kylie Minogue (8) and Barbra Streisand (7) have more. See the full list here.Explore Lana's extensive Official Charts history to date here.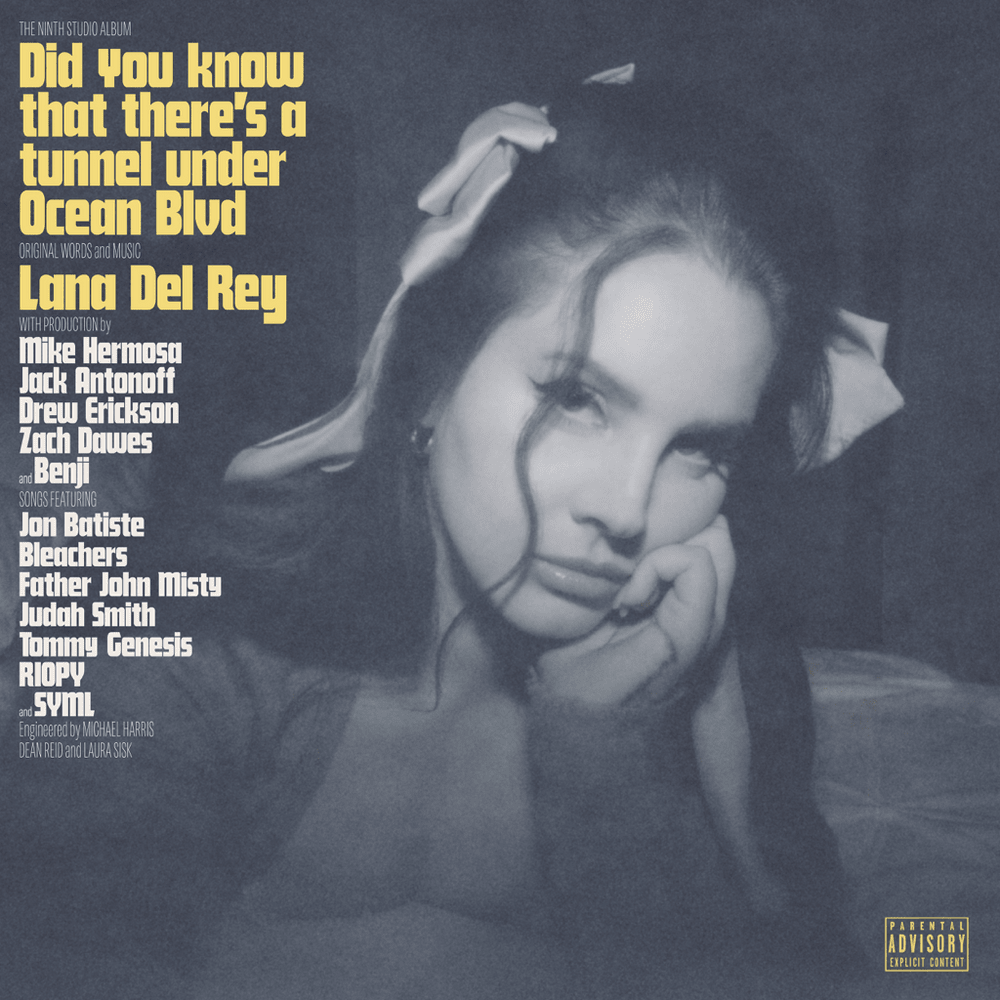 Revealed for the first time below, Genesis frontman Phil Collins comes out on top with 6 Number 1 solo albums that have spent a grand total of 26 weeks at the top of the Official Albums Chart. His own band, Genseis, have spent a total of 12 weeks at Number 1 with their own chart-topping LPs.
Following Collins are Arctic Monkeys, whose first six albums all debuted at Number 1 - Whatever People Say I Am, That's What I'm Not (2006), Favourite Worst Nightmare (2007), Humbug (2009), Suck It And See (2011), AM (2013) and Tranquility Hotel Base & Casino (2017). 
Alex Turner and co's pristine run of Number 1 was ended last year when Taylor Swift's blockbuster Midnights record beat The Car to the top of the chart.
Lana has officially spent the same amount of weeks at Number 1 as Blur and Chemical Brothers, while the list is trailed by Kasabian and Paul Weller.
See the list in full below,
Artists with six Number 1 albums on the Official Albums Chart
| | | | |
| --- | --- | --- | --- |
| POS | ARTIST | TOTAL NUMBER 1 ALBUMS | WEEKS AT NUMBER 1 |
| 1 | PHIL COLLINS | 6 | 26 |
| 2 | ARCTIC MONKEYS | 6 | 13 |
| 3 | GENESIS | 6 | 12 |
| 4 | PINK FLOYD | 6 | 11 |
| 4 | KINGS OF LEON | 6 | 11 |
| 5 | RADIOHEAD | 6 | 9 |
| 5 | THE SCRIPT | 6 | 9 |
| 6 | BLUR | 6 | 8 |
| 6 | LANA DEL REY | 6 | 8 |
| 6 | CHEMICAL BROTHERS | 6 | 8 |
| 7 | KASABIAN | 6 | 7 |
| 8 | PAUL WELLER | 6 | 6 |
Article Image: Richard Nicholson/Chris Pizzello/Invision/AP/Shutterstock