Ed Sheeran, thanks to a little help from Beyonce, has found himself with a fourth Number 1 single on the Official Singles Chart with his latest single Perfect. If having Queen B herself jump on your track wasn't enough, Ed has also enlisted Andrea Bocelli for a version of the song, due this Friday (December 15). If that wasn't enough, there's also an acoustic recording of the track, as well as remixes from Mike Perry and Robin Schulz. Ed really ain't playing around. 
It got us thinking, though. Which other songs have had new life breathed into them to help them reach their full potential, or in the case of Ed, propelled them to even further heights? We look back at remixes that have helped singles go stratospheric.
Katy Perry - E.T (ft. Kanye West) / Last Friday Night (T.G.I.F) (ft. Missy Elliott)
Remixing a track with an added verse from a huge rap star has helped Katy Perry on not one, but two occasions. The first of which was E.T, which got a supernatural inclusion from Kanye West when released as a single. Giving fans a fresh reason to purchase the fourth single from the album Teenage Dream, the tactic worked, sending E.T to Number 3 on the Official Singles Chart.
Lightning struck twice for Katy when she released Last Friday Night (T.G.I.F) as the fifth single. While the Missy Elliot remix didn't make too much of a difference on UK shores, it pushed the song from it's then three-week peak of Number 2 to the Billboard Hot 100 top spot. The cherry on top was that allowed Katy to equal a US record set by Michael Jackson. T.G.I.R - thank god it's remixed.
MORE: Check out Katy Perry's complete UK chart history
Little Mix - Hair (ft. Sean Paul)
Little Mix are also prone to adding a featured rapper onto one of their singles, and took a page out of Katy Perry's book back in early 2016. Hair was originally an instant grat release for the girls' third studio album Get Weird and peaked at Number 35 in September 2015. Fast forward seven months and a Sean Paul guest slot injected new life into the track, leading to a Number 11 peak.
MORE: Little Mix's single and album covers through the years
Run DMC - It's Like That (Jason Nevins Remix)
We're not sure what Jason Nevins is up to these days, but we sure as hell want to meet him, shake his hand and give him a pat on the back. The American producer has worked on video game music projects and has regularly worked with country group Florida Georgia Line in recent years, but it was way back in 1998 that he did two things that no-one would ever thought possible.
Remixing Run DMC's It's Like That, the track knocked Celine Dion's My Heart Will Go On off the top spot and stopped Spice Girls from earning a seventh consecutive number one with Stop. Oh, the cruel irony of that song title. The remix spent six weeks at Number 1 and has since gone on to become an Official Charts Million Seller, and in fact, the best selling remix in UK chart history. We salute you, Jason!
Mr Probz's Waves / Lilly Wood & The Prick's Prayer in C (Robin Schulz Remixes)
Robin Schulz was certainly busy in 2014, remixing two tracks and helping them both jump straight in at Number 1. In May, Schulz's reworking of Mr Probz's Waves catapulted the Dutch artist to stardom across Europe, working wonders for Robin's own profile too.
Then in October, the German DJ worked his magic again on Prayer in C, a track French-Isreali twosome Lilly Wood & The Prick released way back in 2010. The new version topped the charts in over 20 countries, even causing the original to chart in the French Top 10 as a result. Both tracks spent two weeks at Number 1, although Waves topped the chart twice non-consecutively. Chart technicalities mean that only one counts as a Number 1 for Robin (as he is credited as a featured artist for Prayer in C) – we hope he isn't crying wave after wave of tears.
Lana Del Rey - Summertime Sadness (Cedric Gervais remix)
Lana's sundowner anthem was a hit in a smattering of countries in its original form, but it was the Cedric Gervais' remix that catapulted it up the charts, hitting the Top 10 in as many territories, including the UK and US.
MORE: Lana Del Rey's UK hit singles and albums' archive
Everything But The Girl - Missing (Todd Terry)
Everything but the Girl's Missing is an undisputed club banger, but it didn't start out that way. Husband and wife duo EBTG (made up of Tracey Thorn and Ben Watt) originally released Missing back in 1994, with it peaking at a modest Number 69.
Fast forward 14 months and Todd Terry gets his hands on the track. The newly modified version lit up dancefloors across the world, charting at Number 3 in the UK, Number 2 in the US and in the Top 10 in 15 countries. Not bad going for a couple of lovebirds from Hull!
Elvis - A Little Less Conversation (Junkie XL remix)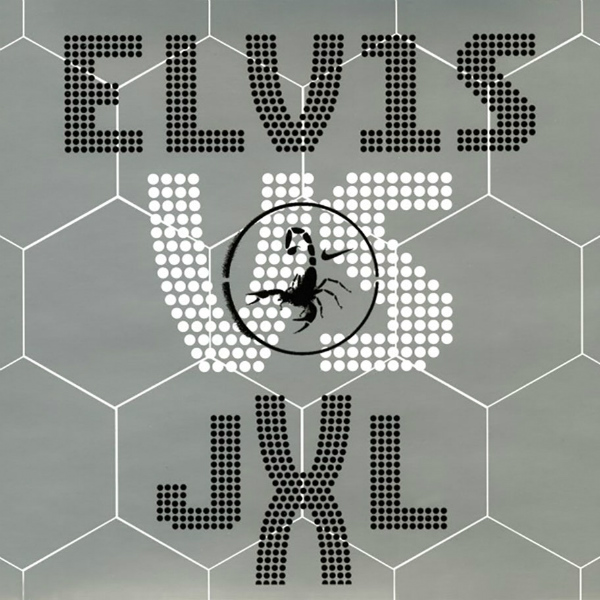 Recorded for the 1968 film Live A Little, Love A Little, Elvis' A Little Less Conversation was little more than a minor US hit when it was originally released. It wasn't until 34 years later when Dutch producer Junkie XL gave it a jaunty dancefloor makeover that it became a worldwide smash, logging four weeks at the summit of the Official Singles Chart.
MORE: All Elvis Presley's Official Chart entries
OneRepublic - If I Lose Myself (Alesso Remix) / Apologize (Timbaland Remix)
OneRepublic and their frontman Ryan Tedder have been involved with some cool collabs over the years (anyone else remember the criminally underrated Rocketeer with Far East Movement?), but the most notable of their partnerships are remixes courtesy of Alesso and Timbaland.
Their most recent remix that outperformed the original was If I Lose Myself vs Alesso. Looking to capitalise on the success of their first Number 1 single Counting Stars in 2013, Alesso was brought aboard to re-energise the Native album track for a single release, and the result gave them a fifth UK Top 10, peaking at Number 8.
An even bigger collaboration for the group was with Timbaland on Apologize. The US producer's version of the song launched the band on a global scale, peaking at Number 3 in the UK in what can only be described as an almighty chart battle with Take That's Rule The World and Leona Lewis' Bleeding Love. Click here to see the chart from that week.
Tove Lo - Habits (Stay High) (Hippie Sabotage Remix)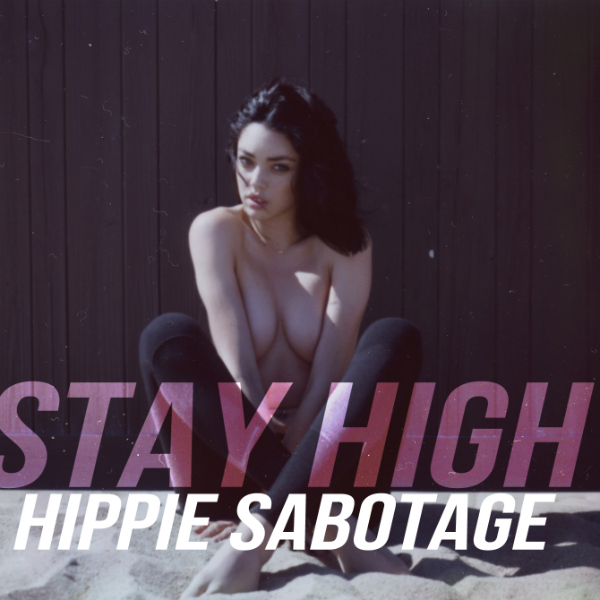 Like OneRepublic, a remix provided the perfect career-launching platform for Tove Lo. The Swedish singer-songwriter's track Habits (Stay High) was remixed by Hippie Sabotage back in 2014, helping her climb to the upper echelons of the charts across the world. Luckily for her, she's stayed high ever since.
Kelly Rowland - Work (Freemasons Remix)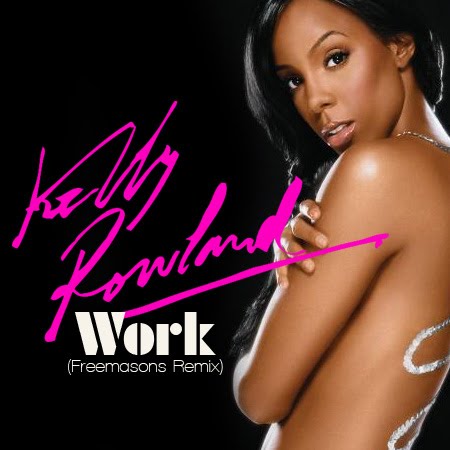 Kelly Rowland has had her fair share of solo success, but she has also fared well when roping in a mate or two. Back in 2008, Brighton knob-twiddlers Freemasons worked their magic on Work, turning the sassy R&B original into a sparkly disco anthem that propelled it into the Top 5. And given the club bangers from Kelly that followed soon after (When Love Takes Over, Commander), we're guessing she was pretty chuffed with the results.
Florence + The Machine - Spectrum (Calvin Harris remix)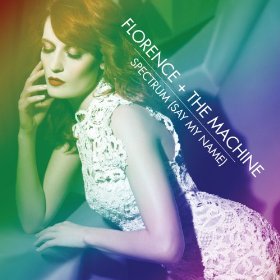 2011 was the year Calvin Harris went global; and one of his first bold moves was remixing Florence + The Machine's Spectrum. Prior to his involvement, Flo's fourth single from her Ceremonials album hadn't made a dent in the chart - it was his remix that sent the song to Number 1 for three weeks.
MORE: See all Florence + the Machine's UK hit singles and albums
Britney Spears - (You Drive Me) Crazy (The Stop Remix!)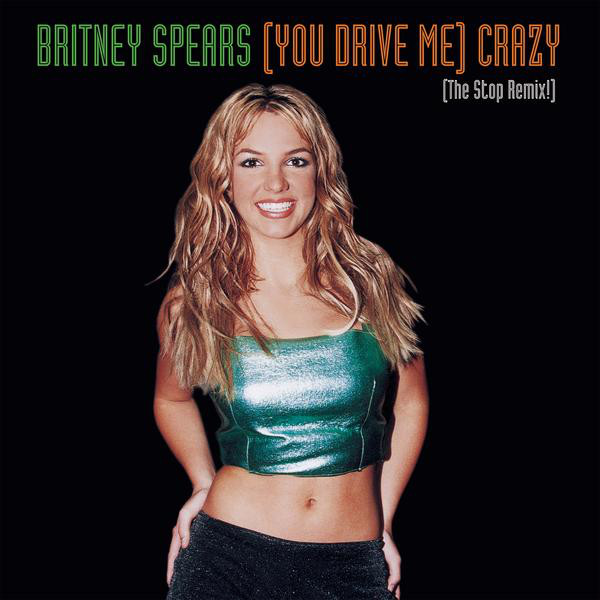 Re-worked for the film Drive Me Crazy starring none other than Sabrina the Teenage Witch herself Melissa Joan Hart, The Stop Remix! of Britney's Crazy well and truly deserved that exclamation mark compared to the slightly clunky original from her debut album ...Baby One More Time. And the person behind the remix? It was none other than pop genius Max Martin, of course.
MORE: All Britney's UK chart hit singles and albums
Cornershop - Brimful of Asha (Fatboy Slim Remix)
There was a period in the late '90s where the sounds of Fatboy Slim aka Norman Cook were virtually inescapable. And when he wasn't turning out his own hits, he was re-swizzling others', the most successful of which was Cornershop's Brimful Of Asha.
The remix of the considerably more downbeat original stormed to Number 1 in February 1998 and gave the band their only Top 10 hit.
Gorillaz 19-2000 (Soulchild Remix)
This re-working of the virtual band's second single was technically released alongside the original (both appeared on the same CD single), but given radio stations and music channels adopted the Soulchild Remix over the standard version, it seems fair to say it helped earn Gorillaz their second Top 10 single, peaking at Number 6 in 2001.
OMI – Cheerleader (Felix Jaehn Remix)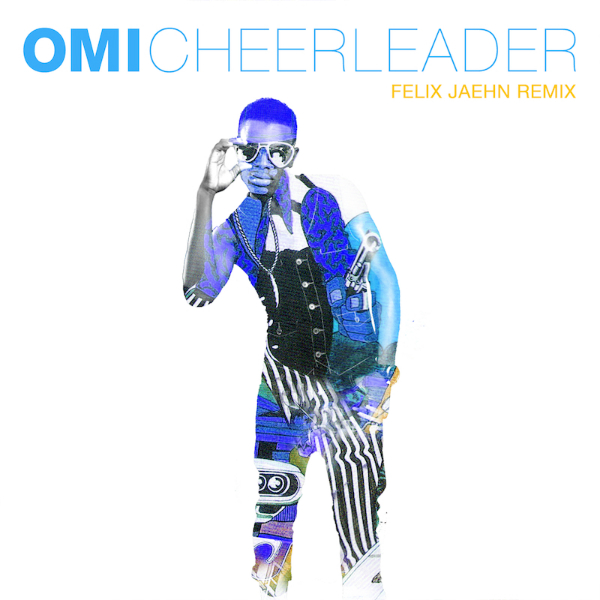 One of the hugest songs of 2015, OMI's summery anthem was a very different animal before Felix Jaehn got his hands on it. Once Felix has worked its magic, the laid-back vibes of the original became a bop worthy of any dancefloor and – bingo! – worldwide smash status beckoned.
Mike Posner – I Took A Pill In Ibiza (SeeB Remix)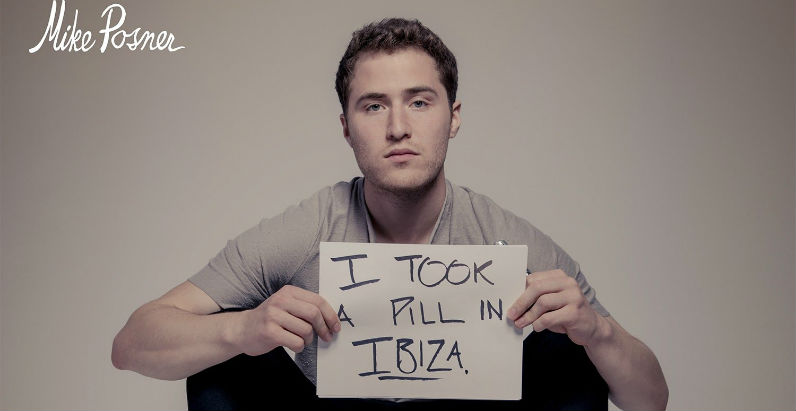 Mike's heartfelt acoustic track I Took A Pill In Ibiza didn't lose any of its soul when it was synthed up by Norwegian electronic duo SeeB. One big difference it made to the song was its fortunes – it was soon blaring out of radios and filling clubs and even scored Mike his first ever UK Number 1!
Sia - Cheap Thrills (Ft Sean Paul)
Sia's Cheap Thrills, taken from the album This Is Acting, actually entered the chart at Number 41, which might be surprising since it became one of 2016's biggest hits. But thanks to a remix of the track featuring Sean Paul, who, you might remember, was everywhere in 2016, Cheap Thrills found itself steadily climbing the Official Singles Chart until it hit Number 2, where it then stayed for four weeks. Quite the achievement! 
What's your favourite remix? Head over to Facebook or Twitter – or leave us a comment below – and tell us!
Listen to a selection of remixes that propelled singles up the Official Chart below: