Lizzo has scored her first ever UK Top 10 with Good As Hell – a song originally released almost four years ago. While the song has been slowly climbing and gaining traction in the UK, it received an extra boost upon the release of a new remix, featuring the talents of guest vocalist Ariana Grande.
It's not uncommon for artists to breathe new life into songs with a remix – both to refresh album tracks or extend a single's chart run – so we had a look at a select few who've reached their full potential thanks to some behind-the-scenes tinkering.
Ed Sheeran
Thanks to a little help from Beyonce, Ed Sheeran found himself with a fourth Number 1 single on the Official Singles Chart with Perfect. As if having Queen B jump on your track wasn't enough, Ed also enlisted Andrea Bocelli for another version, which helped Perfect to stay at the top long enough to claim the Official Christmas Number 1 for 2017!
Katy Perry
Remixing a track with an added verse from a huge rap star has helped Katy Perry on a few occasions. Most notable was E.T, which got a supernatural contribution from Kanye West when issued as a single from the album Teenage Dream and thus peaked at Number 3. Check out Katy Perry's complete UK chart history
Little Mix
Little Mix have also seen the value in adding a featured rapper onto their singles. A Sean Paul guest slot injected new life into Hair in 2016, leading to a Number 11 peak. The following year, guest bars from Stormzy helped elevate Power to Number 6.
MORE: Little Mix's single and album covers through the years
Run DMC vs Jason Nevins
Few could've guessed that Run DMC's debut single from 1983 would, years later, end up becoming not only one of the biggest bangers ever, but one of the best selling singles of all time. But that's what happened, thanks to Jason Nevins. His remix of the track in 1998 knocked Celine Dion's My Heart Will Go On off the top spot and blocked Spice Girls from earning a seventh consecutive number one with Stop. The new version of It's Like That spent six weeks at Number 1 and has since gone on to be the best selling remix in UK chart history.
Mr Probz and Lilly Wood & The Prick
German DJ Robin Schulz was busy in 2014, remixing two tracks and helping both go straight in at Number 1. First, Schulz's rework of Mr Probz's Waves catapulted the Dutch artist to stardom across Europe – and doing Robin's own profile no end of good too.
A few months later, Robin worked his magic again on Prayer in C, a track originally released by French-Israeli twosome Lilly Wood & The Prick way back in 2010. The new version topped the charts in over 20 countries, even causing the original to chart in the French Top 10 as a result. Both tracks spent two weeks at Number 1.
Lana Del Rey
Lana's sundowner anthem was a hit in a smattering of countries in its original form, but it was the Cedric Gervais' remix that catapulted it up the charts, hitting the Top 10 in as many territories, including the UK and US. Lana Del Rey's UK hit singles and albums' archive
Everything But The Girl
Everything but the Girl's Missing is an undisputed club banger, but it didn't start out that way. Husband and wife duo EBTG (made up of Tracey Thorn and Ben Watt) originally released Missing back in 1994, peaking at 69.
Fast forward a year and when Todd Terry gets his hands on the track, the blinged-up version went stratospheric, hitting Number 3 in the UK, Number 2 in the US and making in the Top 10 in 15 countries.
Elvis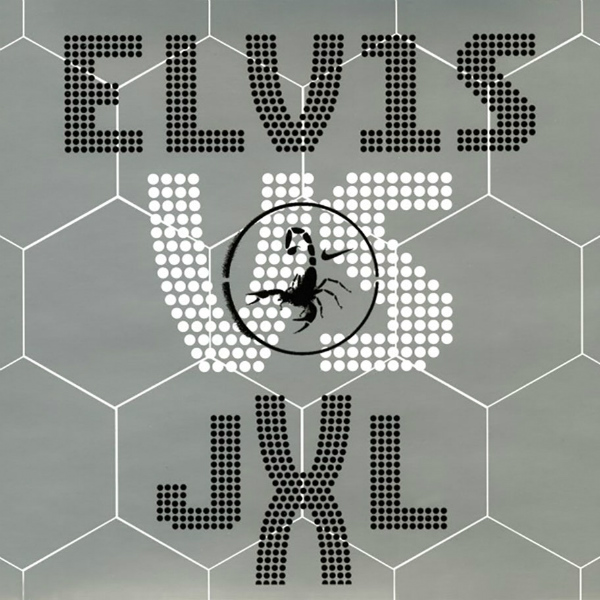 Recorded for the 1968 film Live A Little, Love A Little, Elvis' A Little Less Conversation was merely a minor US hit when originally released. It wasn't until 34 years later when Dutch producer Junkie XL gave it a makeover that appeared in a Nike advert that it became a worldwide smash, logging four weeks at Number 1. See all Elvis Presley's Official Chart entries
Tove Lo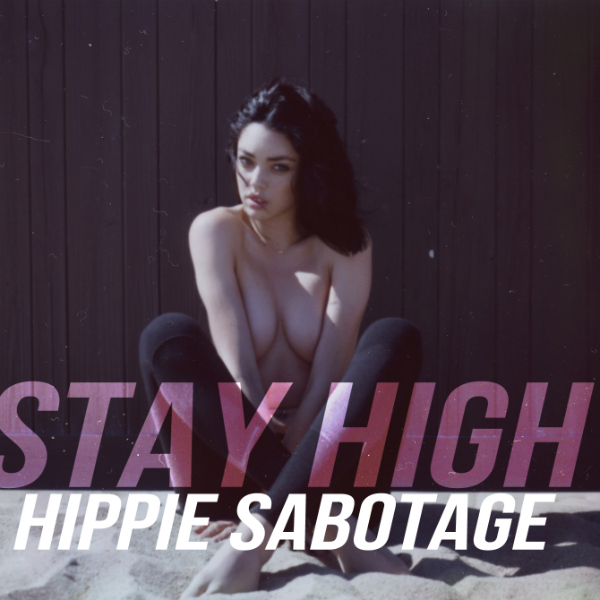 A remix was the perfect career-launching platform for Tove Lo. The Swedish singer-songwriter's track Habits (Stay High) was remixed by Hippie Sabotage back in 2014, helping her climb to the upper echelons of the charts across the world. 
Moloko
The original version of Sing it Back was nice enough but perhaps not the most radio-friendly song you'd ever hear. Once Boris Dlugosch got to work, however, Sing it Back was suddenly a floorfiller and a genuine dance classic, and was soon zooming to a peak of Number 4 in 1999.
Kelly Rowland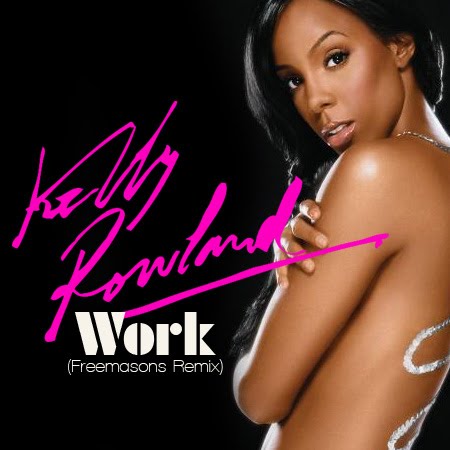 Back in 2008, Brighton knob-twiddlers Freemasons worked their magic on Work, turning Kelly's sassy R&B original into a sparkly disco anthem that propelled it into the Top 5. It certainly gave Kelly a taste for the dance floor – she teamed up with David Guetta soon after for smash Number 1 When Love Takes Over
Florence + The Machine
2011 was the year Calvin Harris went global, and one of his first bold moves was remixing Florence + The Machine's Spectrum. Prior to his involvement, Flo's fourth single from her Ceremonials album hadn't made a dent in the chart - but his remix sent the song to Number 1 for three weeks.
MORE: See all Florence + the Machine's UK hit singles and albums
Britney Spears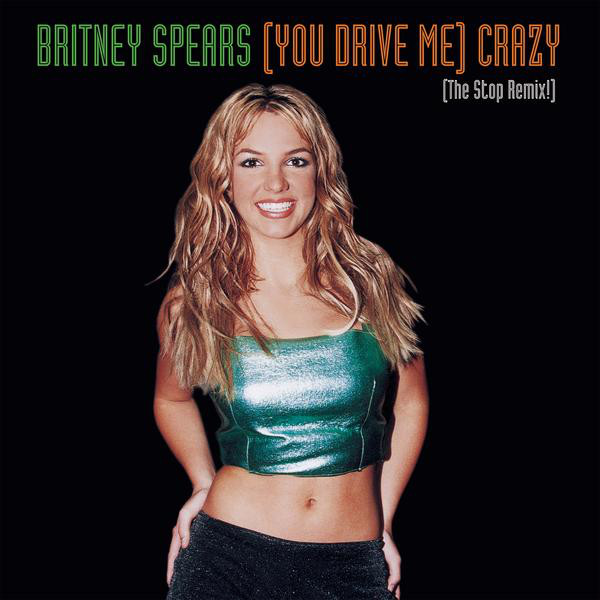 STOP! Re-worked for the film Drive Me Crazy starring none other than Sabrina the Teenage Witch herself Melissa Joan Hart, The Stop Remix! of Britney's (You Drive Me) Crazy well and truly deserved that exclamation mark compared to the slightly clunky original from her debut album ...Baby One More Time. And the person behind the remix? It was none other than pop genius Max Martin, of course.
MORE: All Britney's UK chart hit singles and albums
Cornershop
There was a period in the late '90s where the sounds of Fatboy Slim aka Norman Cook were virtually inescapable. And when he wasn't turning out his own hits, he was re-swizzling others', the most successful of which was Cornershop's Brimful Of Asha. The remix of the considerably more downbeat original stormed to Number 1 in February 1998 and gave the band their only Top 10 hit.
Gorillaz
This re-working of 19-2000, the virtual band's second single, was technically released alongside the original (both appeared on the same CD single), but given radio stations and music channels adopted the Soulchild Remix over the standard version, it seems fair to say it helped earn Gorillaz their second Top 10 single, peaking at Number 6 in 2001.
OMI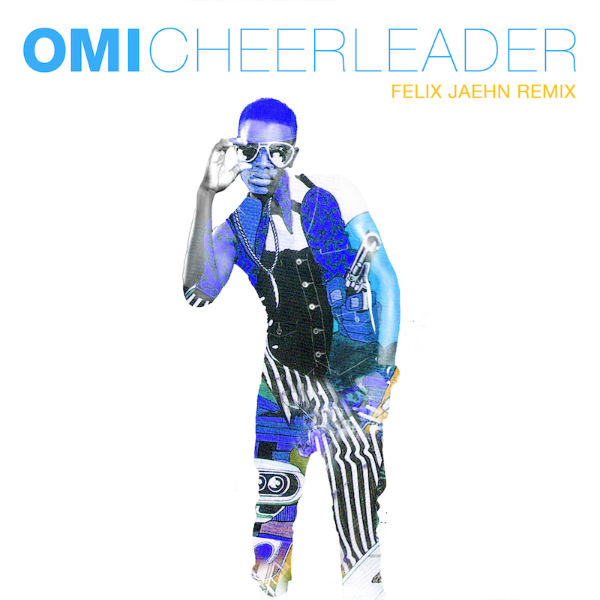 One of the hugest songs of 2015, OMI's summery anthem was a very different animal before Felix Jaehn got his hands on it. Once Felix has worked his magic, the laid-back vibes of the original became a bop worthy of any dancefloor and – bingo! – worldwide smash status beckoned.
Mike Posner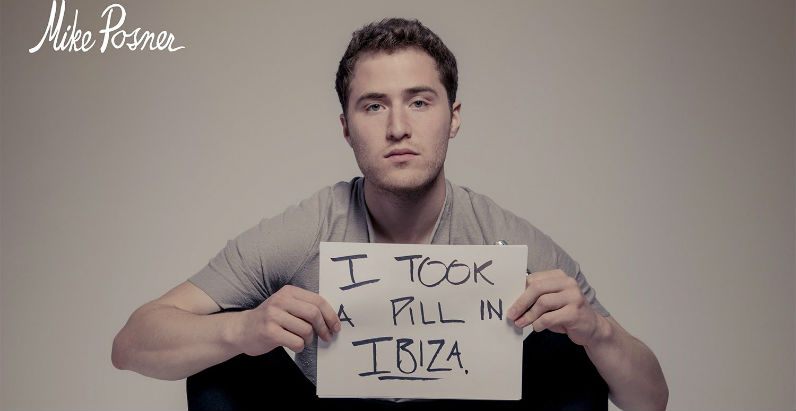 Mike's heartfelt acoustic track I Took A Pill In Ibiza didn't lose any of its soul when it was synthed up by Norwegian electronic duo SeeB. One big difference it made to the song was its fortunes – it was soon blaring out of radios and filling clubs and even scored Mike his first ever UK Number 1!
Sia
Sia's Cheap Thrills, taken from the album This Is Acting, actually entered the chart at Number 41, which might be surprising since it became one of 2016's biggest hits. But thanks to a remix of the track featuring Sean Paul, who, you might remember, was everywhere in 2016, Cheap Thrills found itself steadily climbing the Official Singles Chart until it hit Number 2, where it then stayed for four weeks. 
Listen to a selection of remixes that propelled singles up the Official Chart below: