Hark the herald angels sing, glory to pop stars ringing in the festive season with new Christmas songs!
It's one of our favourite times of year here on Official Charts, where the floodgates open and a whole string of artists get ready to un-leash their new takes on old classics, and if we're lucky even some originals, which they're hoping will take their place in the Christmas canon alongside the likes of All I Want For Christmas Is You and Underneath The Tree (yes, we said it!)
Take a look below as we list some of the most notable new Christmas songs to be released this year...
Lindsay Lohan - Jingle Bell Rock
Lindsay Lohan stars with Chord Overstreet in Netflix's Falling For Christmas (Credit: Netflix)
Famously already covered by Lindsay in Mean Girls' ICONIC talent show scene, the original soundtrack for her hit Netflix Xmas rom-com Falling For Christmas gave everyone's favourite comeback queen the opportunity to officially release her own take on the Bobby Helms classic to the masses.
Camila Cabello - I'll Be Home For Christmas
Technically first recorded as an Amazon exclusive for 2021, but treated to a wide release to all streaming platforms in 2022 so we're counting it here as well, Camila Cabello's mariachi twist on I'll Be Home For Christmas also got a second week a few weeks ago thanks to a viral video where some people were questioning if she was coming home for Christmas, or indeed Chris Moyles?
Ever the good sport, Camila addressed her own...um...unique pronounciation in a pleasingly self-aware TikTok.
Phoebe Bridgers - So Much Wine
Indie queen Phoebe Bridgers has been a little low on music this year, releasing just one stand-alone single, Sidelines, while she's busy recording the follow-up to 2020's powerful Punisher and (allegedly) getting engaged to Normal People's Paul Mescal. 
This surprise cover, of a little-known 2000 track by The Handsome Family, proves that sometimes, the best Christmas gifts can come from the most surprising of places.
Maisie Peters - Together This Christmas
Another artist who seems geared up for a massive 2023, Maisie Peters spent most of this year releasing viral droplet singles (like the chaotic Cate's Brother, an OCC 2022 fave) and has taken some time away from the recording of her second album to grant this new, original Christmas song to Amazon Music, where it will be streaming this festive season. 
Sam Ryder - Jingle Bells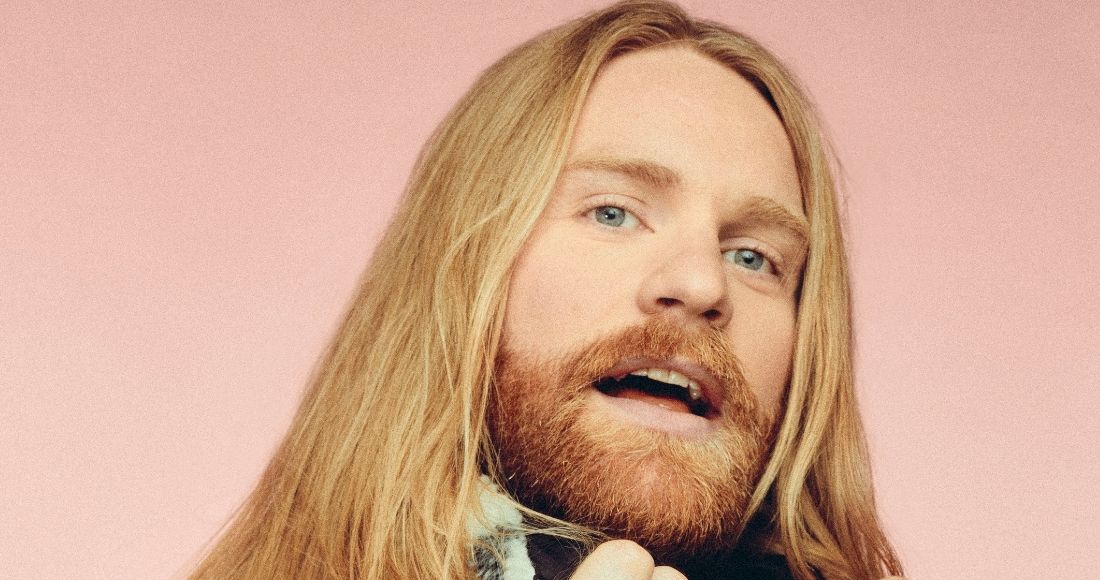 Sam Ryder's Jingle Bells cover is just one of many Amazon Music Christmas Originals from this year (Credit: Press)
Another Amazon Music Christmas Original (there are a whole bunch this year - from artists such as Lizzo and Giveon, too), the UK's Eurovision hero Sam Ryder has also gifted us with an interesting cover of Jingle Bells.
Funked up and sparkled with some of Sam's trademark falsetto notes, you can guarantee this will be sending us up into space, man (sorry) for the remainder of the festive season.
Lauren Spencer-Smith - Single on the 25th
One of this year's biggest breakout new acts, Lauren Spencer-Smith set the Official Singles Chart ablaze with the heart-wrenching Fingers Crossed, and has made good on her promise to us to record an 'unexpected' Christmas album. 
On the inspiration behind the song, Lauren said "This is for anybody that's sad and single at the holidays."
Alicia Keys - December Back 2 June
Alicia's lead single from her new Apple Music-exclusive festive album Santa Baby (also featuring, of course, her own version of the title track) is upbeat, fun and festive.
Chord Overstreet - Everybody Loves Christmas
It's not just Lindsay getting in on the Christmas action! Her Falling For Christmas co-star, Chord Overstreet, has also released a song of his own for the movie's soundtrack. Chord is a dab hand at these things, of course, as a Glee alum. 
Backstreet Boys - Christmas In New York
Backstreet's back... Christmas In New York features on the iconic boyband's first ever Christmas album, A Very Backstreet Christmas, which contains some originals as well as the standard covers of songs like Winter Wonderland and Have Yourself A Merry Little Christmas. 
Sia - Naughty & Nice
Songwriter to the stars Sia has been quiet of late, but she's just issued three brand-new tracks to her imaginative and twisted 2017 holiday album Everyday Is Christmas, the best of the bunch is Naughty & Nice, co-written and produced by frequent collaborator Greg Kurstin, who also worked on Kelly Clarkson's Underneath The Tree.