From the moment she first arrived as a mainstream pop force, Lana Del Rey has mesmerised fans and critics alike.
One of the most enigmatic and enduring figures in modern pop, Lana's output is one of a true albums' artist, one whose identity is ever-shifting and evolving. 
Her new release is no different. Ninth studio album Did you know that there's a tunnel under Ocean Blvd is looking set to become Lana's sixth chart-topper on the Official Albums Chart and to celebrate, we thought it was high time that we counted down the success of all of her previously released LPs and how they fared on the UK charts.
As a little addendum, as any Lana fan will know, her release history is complicated to say the least. To make things easier on everyone, we'll just be counting her full-length albums (which discount EPs and add-ons, such as Born To Die's Paradise Edition and spoken-word poetry anthology Violet Bent Over The Grass Backwards) released by Lana as a major-label act (so sorry to her previous releases under old aliases such as 2010's indie release Lana Del Ray and Lizzie Grant). 
So without further ado, time to don your sunglasses and think about bad men with emotional attachment issues, it's time to dive in. 
7. Blue Banisters
Released: 2021
Official Albums Chart peak: Number 2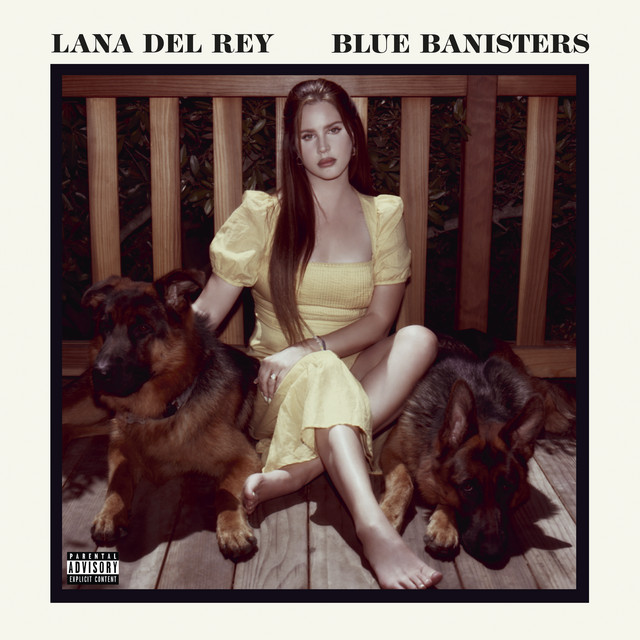 The second of two albums Lana released in 2021, Blue Banisters was mostly made up re-worked discarded songs from her previous records Paradise, Ultraviolence, Honeymoon and Lust For Life, as well as her scrapped album with The Last of the Shadow Puppets' Miles Kane. 
6. Chemtrails Over The Country Club
Released: 2021
Official Albums Chart peak: Number 1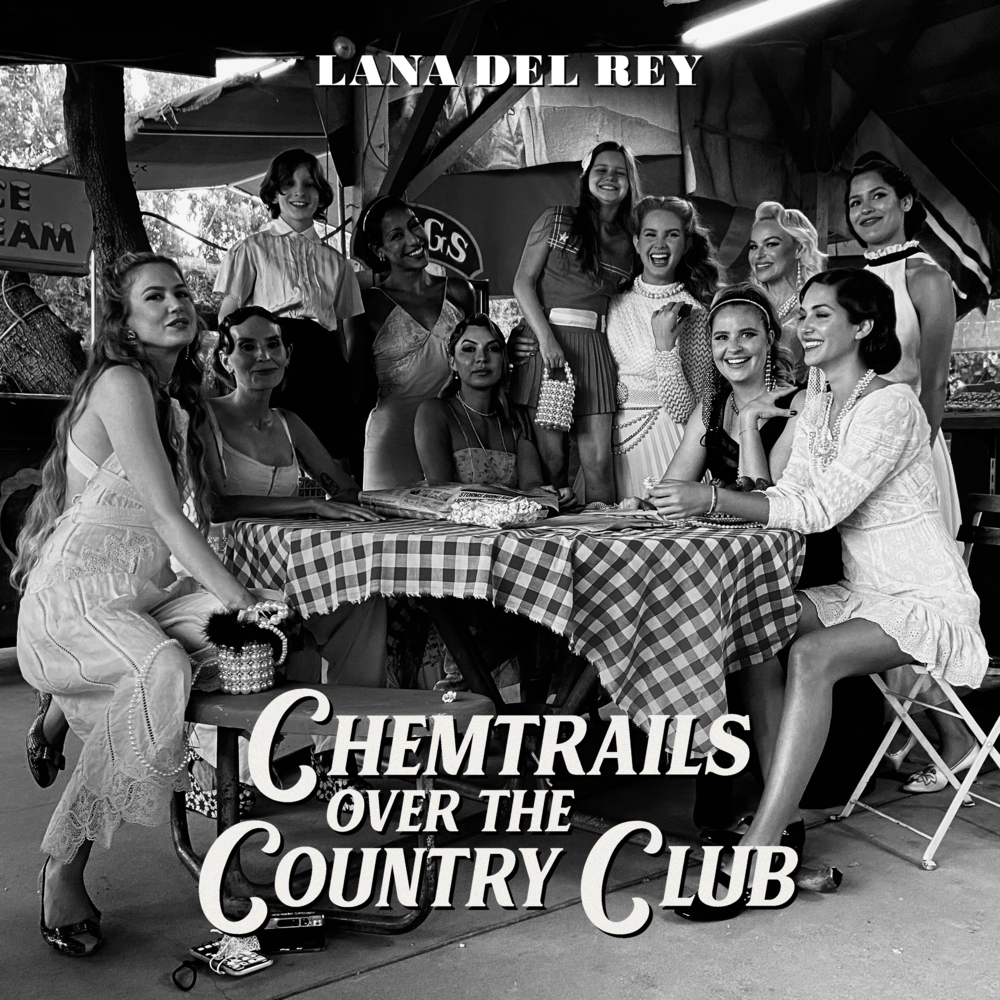 Loose and breezy, after solidifying her reputation as her generation's premier songwriter on NFR! Lana was free to do as she pleased on her next record, and as such Chemtrails carries an air of jubilation, of the wind running through your hair. Again mostly produced by her most valuable mid-career collaborator Jack Antonoff, Chemtrails' title track may set the self-confident tone for the rest of the album, but Lana's not content to stay in the same lane, there's some heady electronica experimentation (Tulsa Jesus Freak) and even a surprising Joni Mitchell cover (For Free) on one of her easiest records to listen to, front to back.
5. Honeymoon
Released: 2015
Official Albums Chart peak: Number 2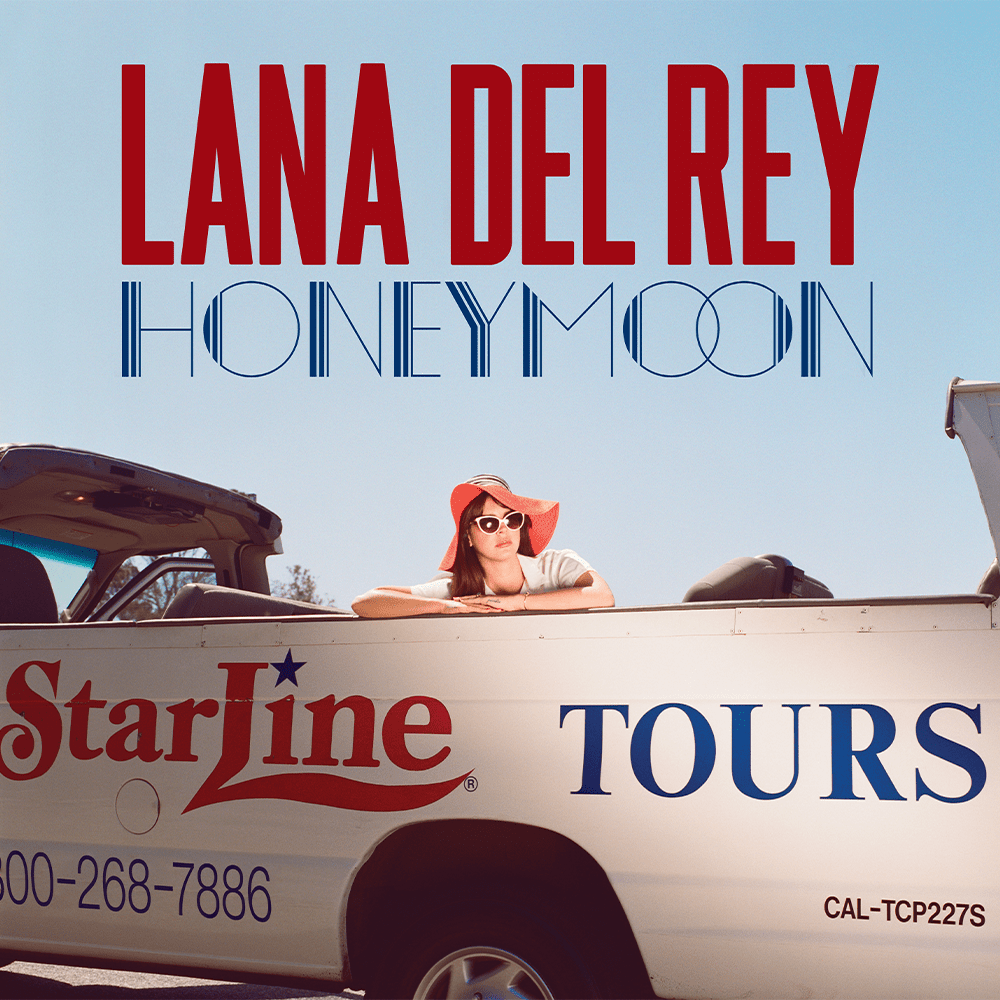 In many ways a sonic sequel to the ideas explored in Born To Die, Honeymoon followed hot on the heels of 2014's Ultraviolence, dropping in 2015 with a sun-soaked, Old Hollywood aesthetic. Lead single High By The Beach was a trippy reminder that no matter how much you can try, you can never force Lana into just one box. It does, however, hold one distinction in her discography -as her first major label studio album to not hit the top spot of the Official Albums Chart. Instead, it got pushed out by Dave Gilmour and had to settle for Number 2. 
4. Lust For Life
Released: 2017
Official Albums Chart peak: Number 1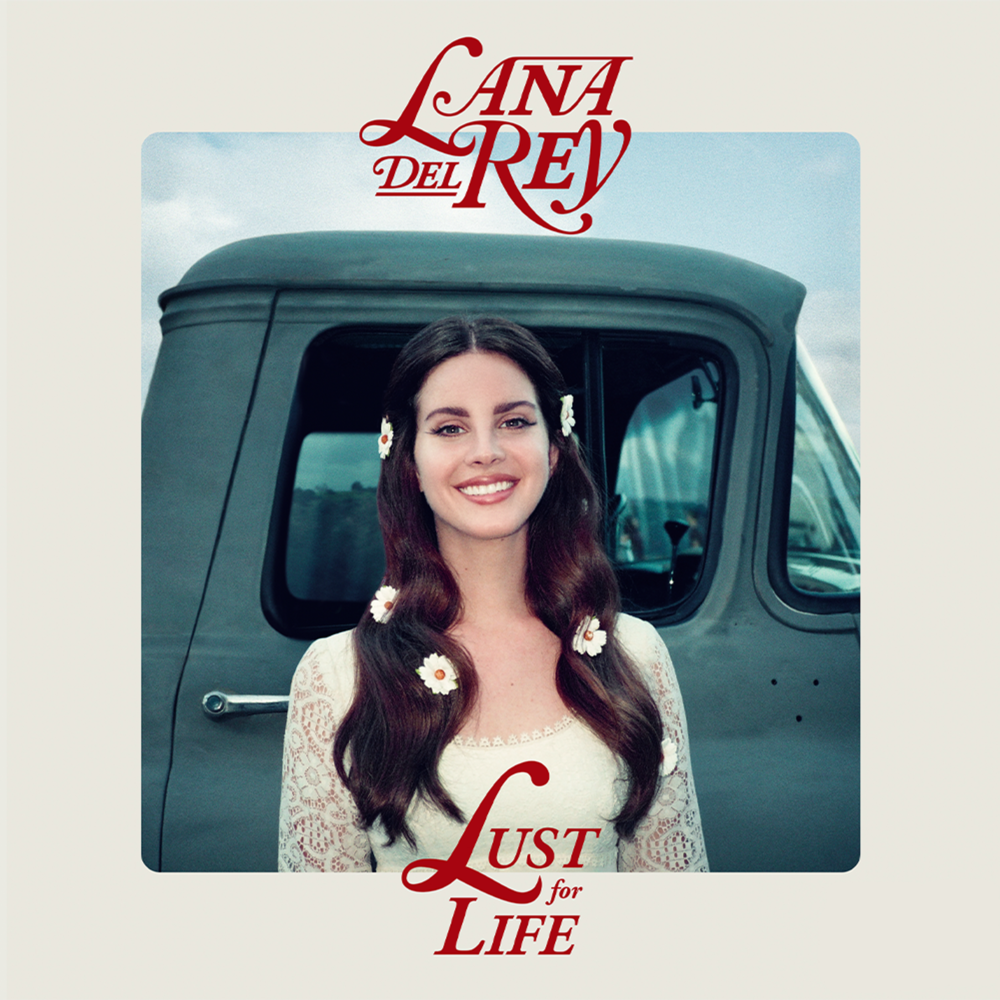 Lana returned from a relatively-long (by her standards) two years' silence in 2017 with the more upbeat Lust For Life. Seeing her taking a more cheery approach to her craft, it also saw her collaborate for the first time with many heavy-weight pop names, from producer Benny Blanco on lead single Love to Swedish hitmaker Max Martin on the title track, which also featured vocals from The Weeknd. As it stands, however, Lust For Life trails Lana's other efforts, although it did debut at Number 1 on the Official Albums Chart, unlike her previous LP.
3. Norman F**king Rockwell!
Released: 2019
Official Albums Chart peak: Number 1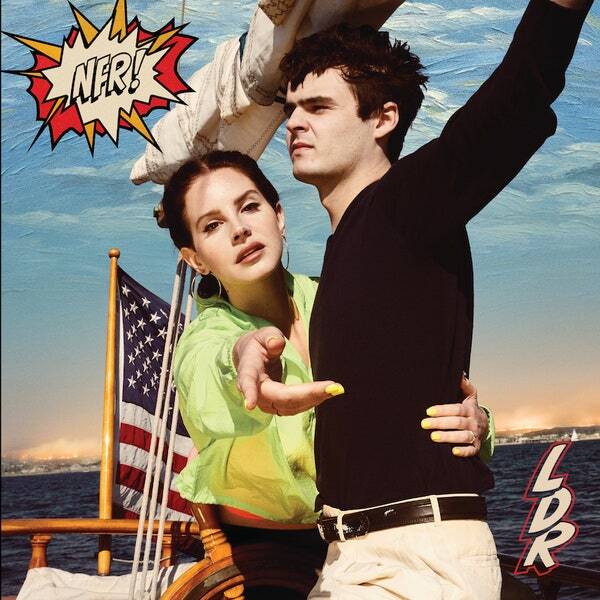 Despite being less than half a decade old, NFR! has quite the legacy. Critically acclaimed upon the time of its release, it was hailed by many critics as Lana's best album, one that cemented her status as one of America's premier songwriters. A breezy, cohesive body of work, it debuted at Number 1 on the Official Albums Chart upon its release, helping Lana to become one of the female artists with the most UK Number 1 albums (she currently ties with Ariana Grande, Lady Gaga, Diana Ross and Rihanna with four each). Thanks to fan-favourite singles including Mariners Apartment Complex, Venice Bitch and Doin' Time, NFR! is also Lana's second most streamed album in the UK, and now has chart sales totalling over 225,000.
2. Ultraviolence
Released: 2014
Official Albums Chart peak: Number 1
A firm fan favourite, the beguiling Ultraviolence was the beginning of one of many reinventions for Lana across the next decade. Swapping the sonic opulence of Born To Die for something with a little more bite, Lana collaborated with Black Keys producer Dan Auberbach for an LP that sees her escape New York and head out on the open road. 
Trailed by first single West Coast, Ultraviolence still remains as surprising as it is fascinating, a real statement and body of work. With chart sales totalling  321,000, it ranks as her second best-selling effort on the UK's Official Albums Chart. 
1. Born To Die
Released: 2012
Official Albums Chart peak: Number1
Total UK chart sales: 1.4 million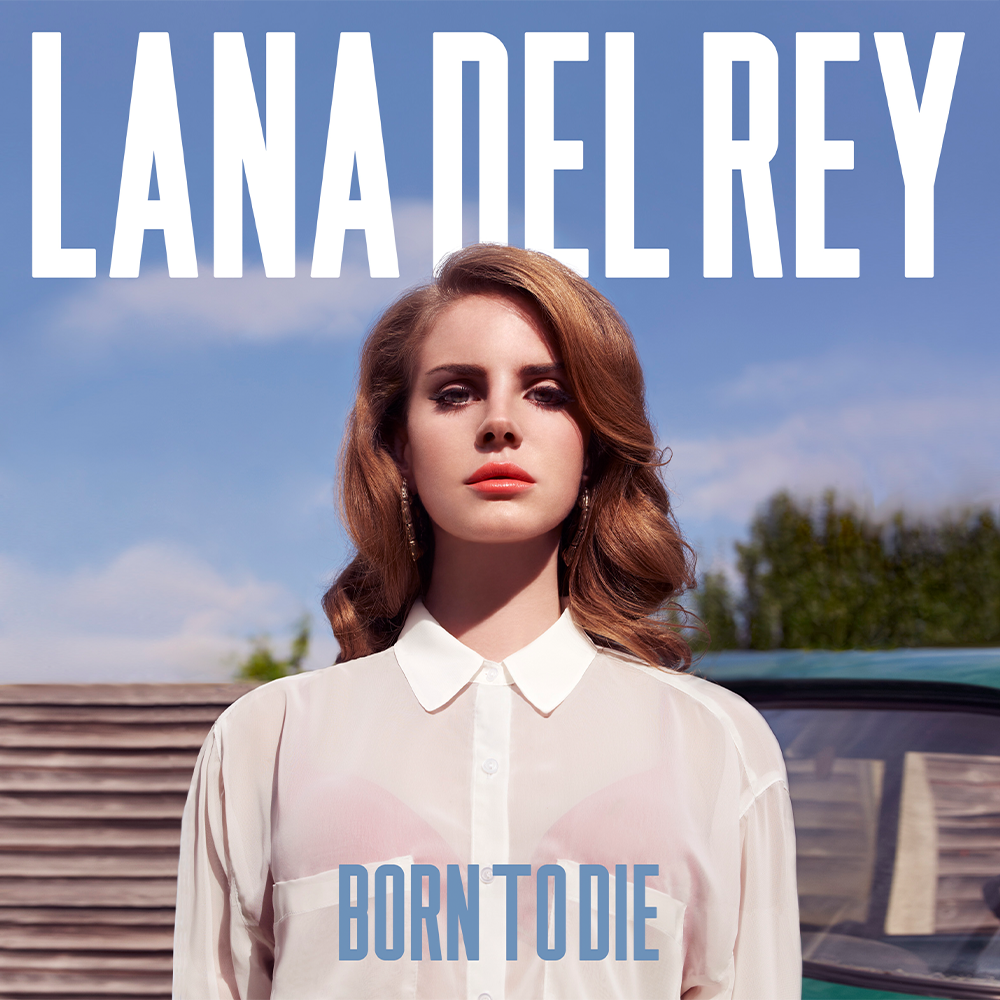 There are albums that, as soon as they are released, bend the mainstream to their will. Born To Die qualifies extravagantly as such; while its trip-hop sonics and neo-noir aesthetic is one Lana herself has fought hard to move past in the ensuing years, you can see and hear its influence practically everywhere in modern pop music. 
Because from the first moment that Lana emerged in the visuals for Video Games - all bee-stung lips and smoky-eyed mystery - she's been both an enigma to solve and an idol to mimic. The numbers for her debut back this up too. With first-week sales of over 116,000, it is by far her most successful LP on the Official Albums Chart. To date, Born To Die has amassed a staggering 1.4 million chart units and spent a massive 190 weeks - almost four years - on the chart in total.
Its biggest chart hits were Lana's iconic debut Video Games, which peaked at Number 9 on the Official Singles Chart and the raved-up Cedric Gervais remix of languid banger Summertime Sadness, her highest-peak overall as a solo artist at Number 4. See Lana Del Rey's Official Top 40 biggest songs in the UK here.
Lana Del Rey's biggest albums on the UK's Official Chart
| | | |
| --- | --- | --- |
| POS | TITLE | PEAK |
| 1 | BORN TO DIE | 1 |
| 2 | ULTRAVIOLENCE | 1 |
| 3 | NORMAN FU**KING ROCKWELL | 1 |
| 4 | LUST FOR LIFE | 1 |
| 5 | HONEYMOON | 2 |
| 6 | CHEMTRAILS OVER THE COUNTRY CLUB | 1 |
| 7 | BLUE BANISTERS | 2 |
©2023 Official Charts Company. All rights reserved.