It seems George Ezra is taking a cautious approach to his return as he plans to road test his new music by taking it out on the road before officially releasing it. 
The singer-songwriter has announced his 'Top Secret' tour; a run of ten shows in which he'll play a selection of his new material as well as all the crowd pleasers, naturally.
"There will be a few new band members and we will be working out what the best set list is and what the best way to present the songs will be," he says in a statement.
"We will focus less on smoke and mirrors and more on building the best show that we possibly can. We will of course be playing all of the classic Geoff Ezra singalong numbers too!"
The tour kicks off in Belfast on May 26 and takes in Ireland and Wales before hitting the West Country. See the full list of dates below: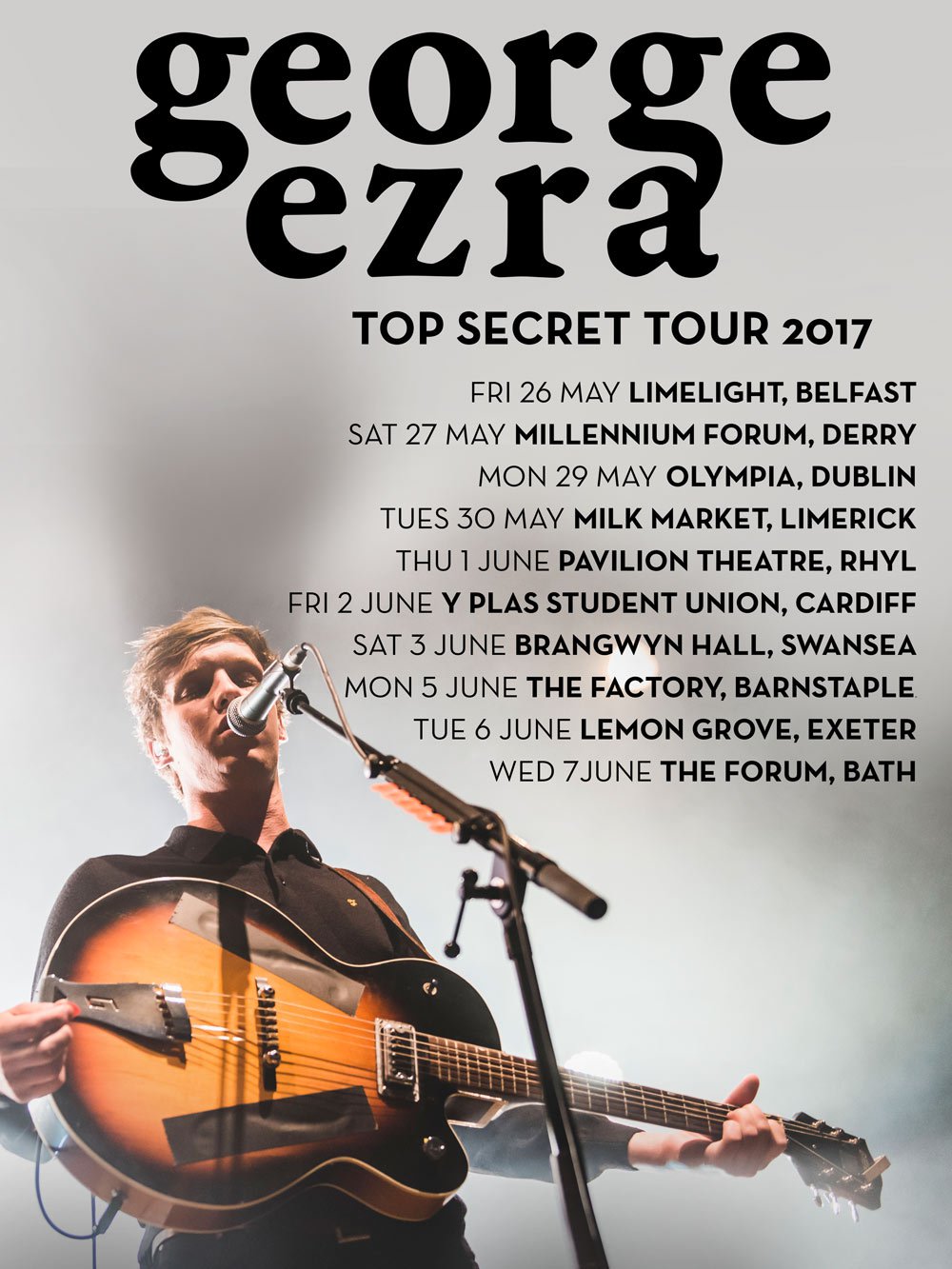 George found huge success in the UK and across Europe with his debut album Wanted On Voyage. The collection reached Number 1 on the Official Albums Chart three and a half months after its release, logging four non-consecutive weeks at the summit. 
The record topped out sales of one million in summer 2015; a feat rarely seen for a debut album. "I don't actually think I've ever seen a million of anything," he told OfficialCharts.com at the time. "Thank you so much to anyone who has bought the album and has enjoyed it.
"I always wanted to be thought of as an album artist so over everything that's happened this means the most. Thank you."
The collection also spawned the Top 3 hit Budapest. Look back at George's complete Official UK Chart history here.