Charli XCX's career has been a constant investigation into what being a pop star means. 
Experimental and examinational, her albums present an ever-evolving body of work that have often looked to the future (take the hyperpop of her mixtapes Number 1 Angel and Pop 2) as much as they have the past (the 80s-indebted sonics of True Romance). 
Now, Charli has taken on a new form - that of a self-confessed 'main pop girl.' Her new album Crash represents Charli's final release under the major label contract she signed when she was 16. In many ways, it's a heel-turn away from the explicitly left-field styles that earned her critical acclaim and an adoring legion of fans.
Its marketing campaign has been full of self-aware, meta commentary on pop music; Charli has 'sold out,' finally utilizing the connections (and budgets) she's so often flirted with in the mainstream pop world. As a body of work, it is very pop - taking direct inspiration from Janet Jackson's Control, as well as deified pop icons like Britney Spears and Kate Bush. 
With Crash currently on course to become Charli's first Number 1 album in the UK, we're taking a deep dive into Charli's discography to discover how she took the long road to the mainstream pop stardom she has seemed destined for for the past decade. 
True Romance (2013) -  Alt-pop beginnings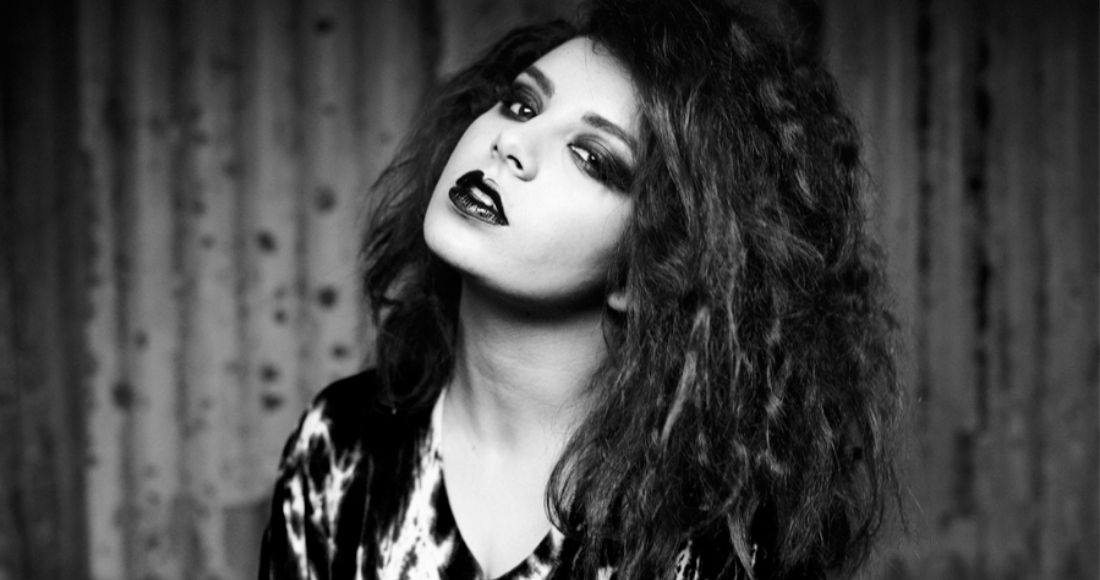 Charlotte Aitchison first started performing as Charli XCX (taken from, what else, her MSN username) in illegal London raves at the age of 14. She eventually signed to Atlantic Records at 16. Initially dreaming of becoming the next Britney Spears, Charli instead found her groove in LA with producer Ariel Rechtshaid and a lo-fi, 80s-influenced dark synth-pop sound
The album born out of that time, True Romance, was critically acclaimed and aligned Charli with fellow Tumblr savants like Grimes and Sky Ferreira. Although it established Charli as firmly one to watch (a moniker that, for better or worse, she would wear for the next decade), its commercial success left something to be desired. It charted outside the Top 40 at Number 85, although True Romance remains her fourth most-popular album in UK and firm fan-favourite.
I Love It (2013), Sucker & Fancy (2014): The hit-making years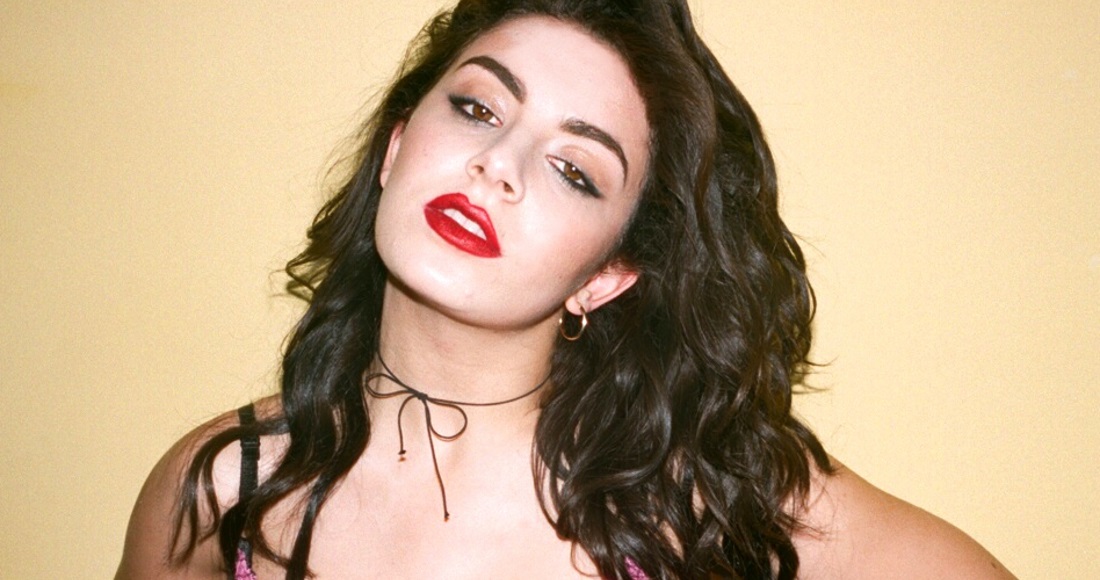 Things really kicked up a gear for Charli thanks to her first big breakout hit,  a feature on Icona Pop's glitchy tune I Love It. Originally composed for True Romance, I Love It was given away by Charli; although she seemed to soak up most of the track's press and momentum when it hit Number 1 in the UK. It's still her biggest selling single here, with chart sales exceeding 1.1 million to date.
The accompanying era was Charli's most commercially successful. She guested on Iggy Azalea's Fancy - a Number 1 in the US - and released her second album. Sucker contained singles like Boom Clap (UK Number 6) and Doing It featuring Rita Ora (UK Number 8). Overall, it's Charli's most popular album in UK - with the highest streams and physical sales of any of her records. 
Vroom Voom (2016), the mixtapes (2017) and Charli (2019): The future of pop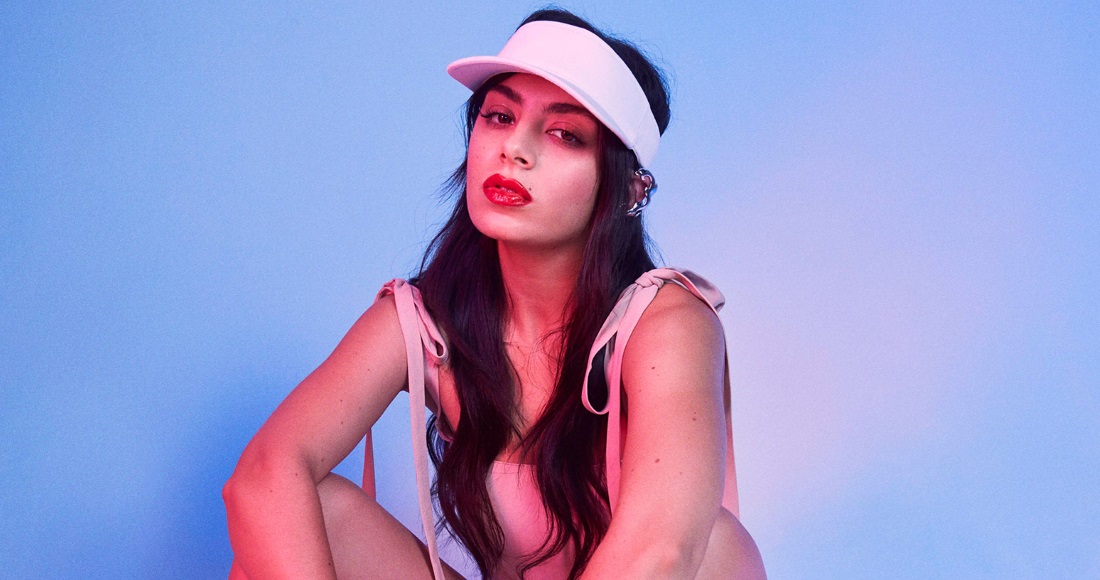 In 2016, Charli surprise released the Vroom Vroom EP, a manic and slick four-track record that saw her collaborate with PC Music and the late, great SOPHIE for the first time. A third album was announced, to be produced by both SOPHIE and Rihanna hitmakers Stargate, but was cancelled after several demos leaked online (fans named it XCX World, although Charli said no title had ever been decided).
To take back control, Charli released what might just be the most important bodies of work for her career. Number 1 Angel and Pop 2 were highly experimental and collaborative mixtapes that, although they did not chart in the UK, seemed to re-invigorate her passion for music. She followed those up with her self-titled third record in 2019, her first in 5 years and her so-far highest peaking album in the UK, hitting Number 14. 
How I'm Feeling Now (2020): A natural end of the road 
Written, recorded and released within a tight six week schedule during the first Coronavirus lockdown, How I'm Feeling Now was evocative of a time everyone would most likely rather forget. Still, Charli's fourth record still sounds like the natural end point for her hyperpop experimentations, the sonics she had played with for four years finally found their true home during a time of heightened creativity and anxiety. 
How I'm Feeling Now charted at Number 33 on the Official Albums Chart, and it ranks as Charli's third most-popular record in the UK overall. It was also nominated for that year's prestigious Hyundai Mercury Prize, although it ended up losing out to Michael Kiwanuka. 
Crash (2022): A self-fulfilling prophecy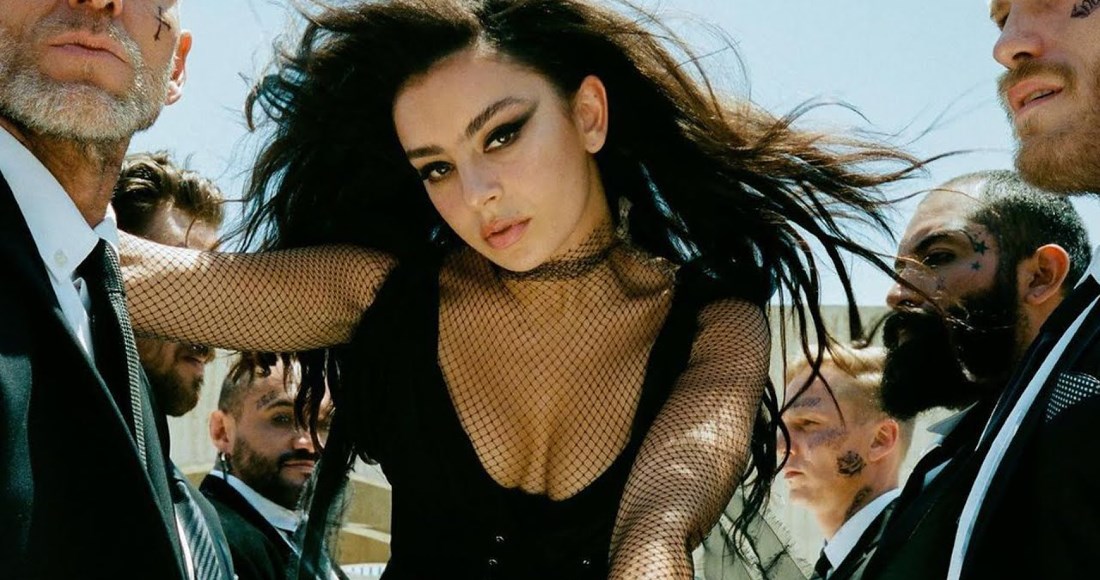 As Taylor Swift once said, hell was the journey but it brought me heaven. Charli ends her five-album record deal with Atlantic with Crash, a shamelessly ambitious pop record that seeks to reposition Charli into the mainstream spotlight she willingly fled from earlier in her career. 
So far, it has been a revelatory release schedule for Charli, baby. Not only did she gain her first UK Top 10 hit in six years with Joel Corry and Jax Jones' Out Out, but Crash's breakthrough single Beg For You featuring Rina Sawayama became her 12th UK Top 40 hit, so far peaking at Number 29, and set to rise even further this week.
Whether or not Crash hits Number 1 this week, its release ends at something of a fork in the road for Charli. Will she sign another major label deal, making use of the recent success she's brought herself, or will she instead to decide to release music as an independent artist? Whatever she does decide, it's sure to be one hell of a ride. 
Charli XCX's biggest albums ranked on the Official Charts
| | | | |
| --- | --- | --- | --- |
| POS | TITLE | PEAK | YEAR |
| 1 | SUCKER | 15 | 2015 |
| 2 | CHARLI | 14 | 2019 |
| 3 | HOW I'M FEELING NOW | 33 | 2020 |
| 4 | TRUE ROMANCE | 85 | 2013 |
| 5 | NUMBER 1 ANGEL | N/A | 2017 |
| 6 | POP 2 | N/A | 2017 |
©2022 Official Charts Company. All rights reserved.