Most people are very surprised when they first learn that Oasis' career-defining smash Wonderwall was never a Number 1 single in the UK. 
And not only did Wonderwall miss out on topping the Official Singles Chart, it was demoted to second place by one of the most popular (and admittedly bizarre) pop duos of the 90s.
That duo was Robson & Jerome, or as they're better known, actors Robson Green and Jerome Flynn; pals on the TV series Soldier, Soldier. On the show, their characters had covered The Righteous Brothers' classic Unchained Melody. It proved so popular with the British public, the two were cajoled by a then-little-known music executive called Simon Cowell into a record deal. Unchained Melody had been an immediate Number 1 smash.
Their second single, a double-A side cover of I Believe by Frankie Laine and Up On The Roof by The Drifters, hoped to repeat this success. 
Oasis were also at the height of their powers in November 1995; their seminal second album (What's The Story) Morning Glory? had been released the previous month, an influential collection of Brit-pop tunes that would see the Gallagher brothers secure their legacy, with Wonderwall as their crowning achievement (although maybe don't tell Liam that...).
But the fact remains that this week in 1995, Robson & Jerome's double-A side single of I Believe/Up On The Roof beat Oasis' Wonderwall in a chart battle and debuted at Number 1 on the Official Singles Chart. It was the second the duo's three Number 1 singles - an envious feat considering they only released three singles throughout their short career, each of them a chart-topper. 
During their first week on sale, I Believe/Up On The Roof sold over 225,000 copies, topping the Official Singles Chart. Wonderwall was pushed into second place, with sales of 142,000. I Believe would hold at Number 1 for a total of four weeks. 
But while Robson & Jerome's pop career would be abandoned by the duo the next year (after a further Number 1 album and single, as well as turning down a reported £3 million from Cowell for a third LP), Oasis would go on to become one of the most successful British bands of their generation.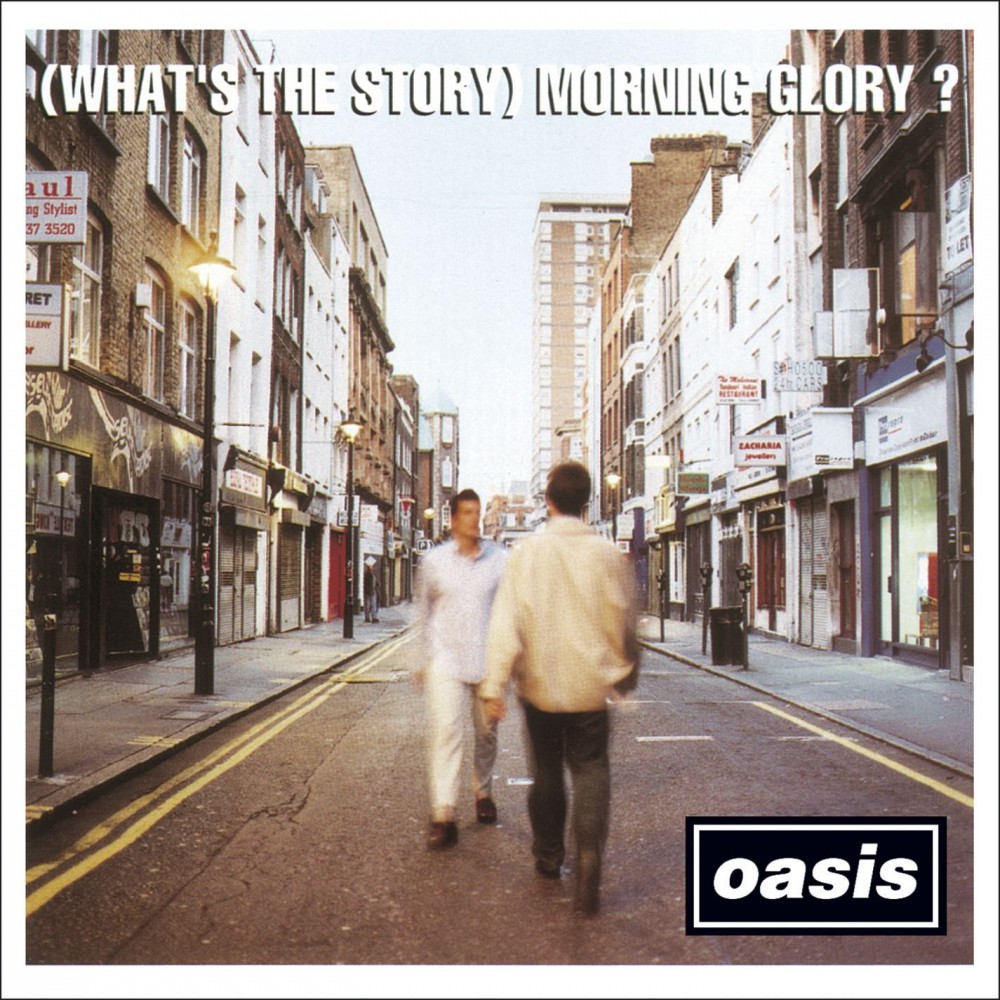 This, of course, is reflected in the sales of the songs as they stand in 2021. According to Official Charts Company data, I Believe/Up On The Roof has pure sales of 1.12 million, and has 3.4 million UK audio and video streams to date. Robson & Jerome's best-selling song remains their cover of Unchained Melody, actually the 14th best-selling single of all time in the UK, and one of the biggest tracks released in the 90s. 
Despite being denied the Number 1, however, Wonderwall has overtaken its one-time chart rival in sales. With total chart sales of 3.4 million, it is the 39th best-selling song of all time in the UK, as well as Oasis' biggest-selling hit. And in 2021, it remains as popular as ever. Wonderwall has streams in excess of 235 million, and has already been played 44 million times this year alone.
Elsewhere on the Official Singles Chart this week in 1995, Madonna had the week's biggest gainer, with You'll See jumping 11 places to Number 8, it would eventually peak at Number 5. There were also further new entries from Saint Etienne (11), the Rolling Stones (12) and the Stone Roses (15). 
Listen to the UK Top 40 from this week in 1995 on Spotify below. Also available on
 

Apple Music

 

| Deezer