Busted blaze ahead for first Number 1 album with Greatest Hits 2.0
Matt Willis, Charlie Simpson and James Bourne lead a surge of expected new entries this week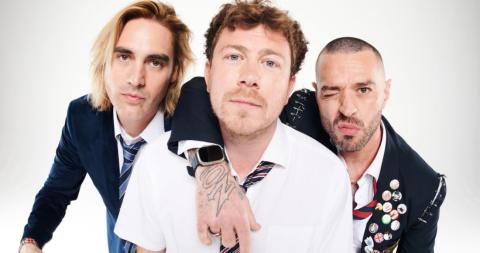 Busted lead a shower of expected new entries on the Official Albums Chart, with Greatest Hits 2.0 predicted to earn the band their first Number 1 album. 
The hits compilation from Matt Willis, Charlie Simpson and James Bourne, released in celebration of their 20th anniversary as a group, includes reworkings of their tracks with the likes of McFly, James Arthur and Jonas Brothers on a special Guest Features Edition. Previously, Busted enjoyed success with their eponymous 2002 debut (2), 2003's A Present for Everyone (2), 2004 release Live: A Ticket for Everyone (11), 2016 reunion record Night Driver (13) and 2019's Half Way There (2).  See where every Busted song and album has charted in the UK here.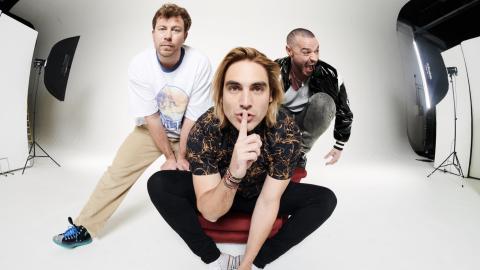 Olivia Rodrigo's GUTS, which provided the Californian singer-songwriter a second Number 1 album last week, stays strong at Number 2 midweek. 
Meanwhile, Mitski looks set to score a career-best with her seventh studio album The Land is Inhospitable and So Are We (3). Predicted to become Mitski Miyawaki's first Top 5 album, it would follow the UK chart success of 2018's Be the Cowboy (64) and 2022 release Laurel Hell (6). 
Corey Taylor, well-known as lead vocalist of heavy metal outfit Slipknot, could claim his first solo Top 5 in the UK with CMF2 this week as it tracks for a Number 4 placing. Corey's debut, 2020's CMFT, peaked at Number 11. As a member of Slipknot, Taylor has earned three Number 1 albums to date: 2001's Iowa, 2019's We Are Not Your Kind and 2022 record The End So Far.
Thirty Seconds to Mars eye a third Top 5 album with sixth studio release It's the End of the World but It's a Beautiful Day (5). The American rock group, comprising brothers Jared and Shannon Leto, previously saw UK chart success with 2007's A Beautiful Lie (38), 2009's This is War (15), 2013's Love, Lust, Faith and Dreams (5) and 2018 release America (4). 
A 50th anniversary release of The Who's chart-topping 1971 album Who's Next could see the record return to the Top 10 for the first time since its year of release (6). The multi-format remastered collection also includes guitarist and vocalist Pete Townshend's demos from the band's 'lost' 1971 album Life House for the first time, following much fan demand. See where every song and album by The Who has charted in the UK here. 
English-American rock group The Pretenders look set to earn a seventh UK Top 10 album with Relentless this week (7). Should it hold on, it'll become Chrissie Hynde and co.'s highest-charting album in 29 years; since 1994's Last of the Independents which peaked at Number 8. 
Northern Irish rockers Ash could see their eighth studio album Race the Night (8) become their sixth Top 10 collection and highest-charting since 2004's Meltdown. 
Steve Hackett's recording Foxtrot at Fifty + Hackett Highlights: Live in Brighton is predicted to become the legendary guitarist's highest Official Albums Chart placing in 43 years, as it tracks for a Top 10 debut (10). His last album to achieve such success was 1980 LP Defector, which peaked at Number 9. 
American singer Madison Beer aims for a UK career-best, with her second studio album Silence Between Songs (12) looking likely to out-peak her 2021 debut Life Support (28). Read our exclusive interview with Madison about the making of the album here. 
Returning to their pop-rock roots, Demi Lovato's collection of reimagined tracks REVAMPED could earn them a 14th UK Top 40 record (20), while Brooklyn-based drill artist Sleepy Hallow (real name Tegan Joshua Anthony Chambers) looks set to score his first with Boy Meets World (29). 
Elsewhere, self-proclaimed Los Angeles 'bad boys of party rock 'n' roll' The Bites track for their first-ever Top 40 entry with debut LP Squeeze (30).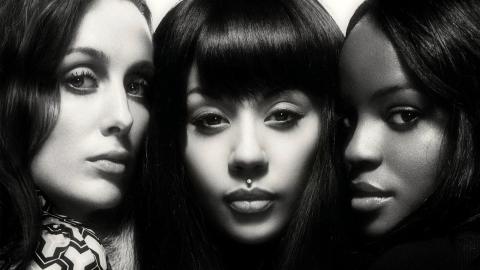 Finally, Sugababes could earn their first Top 40 album in 23 years as original line-up Mutya Buena, Keisha Buchanan and Siobhan Donaghy. 2022 release The Lost Tapes, released this week across multiple physical formats, tracks to enter the Official Albums Chart for the first time (39); the band's first appearance in this incarnation since 2000 debut One Touch (18).
Across Sugababes' various line-ups – including former members Heidi Range, Amelle Berrabah and Jade Ewen - the group boast eight Top 40 albums to date. See where every Sugababes song and album has charted in the UK here.
Related Singles and Albums