Madison Beer: "I feel fiercely protective of my female peers"
Ahead of the release of brand-new LP Silence Between Songs, Madison reveals how moments of introspection inspired her latest work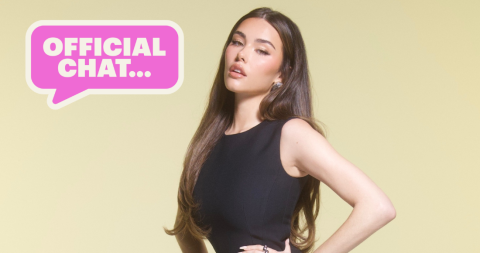 Since the release of her debut EP As She Pleases in 2018, Madison Beer's recruited an army of fans, toured the world and even befriended her 'idols of all idols' Lana Del Rey.
Next month, the New York native will release her hotly-anticipated second studio album Silence Between Songs. Preceded by two singles - Home to Another One and current cut Spinnin - the record is admittedly her most 'vulnerable' body of work to date.
Today, we catch up with Madison to get an insight into the making of the album, and why she's so 'fiercely protective' of musical peers Sabrina Carpenter, Billie Eilish and Melanie Martinez.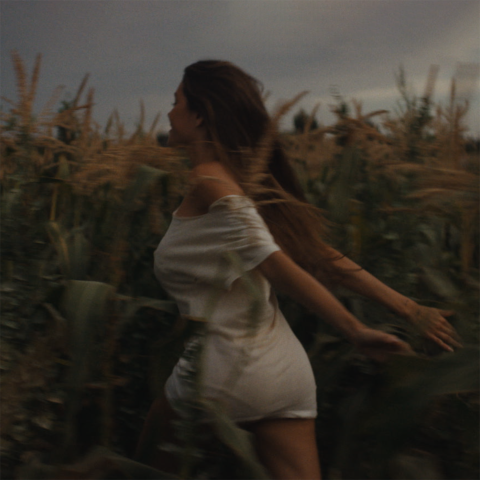 Madison, you've just released Spinnin and it's undoubtedly some of your most personal writing. How does it feel being so vulnerable on record?
It feels amazing. I love being able to write freely about things I've gone through.
Is that vulnerability a thread running through this whole album?
Absolutely. There are things I talk about in these songs that I've never spoken about before. It's a really vulnerable record; all the songs are very meaningful.
Talk us through the title Silence Between Songs, what's the meaning behind that?
It has multiple meanings, but the title mainly resonated with me because throughout the time I was writing this album I was very convinced that – during my tours or busiest times – I was growing a lot and becoming an adult. But it was actually those times I was able to relax at home and chill that I grew the most. It's that silence between the songs, between the noise, that I've learnt who I am the most. I was someone who needs noise and busyness, so being with the still was so interesting.
As an actual, world-famous pop star, how do you cut out that noise and wind down?
I'm a big bath person, so I like to just sit in the bathtub and chill. I love the sauna, watching a TV show that I love; I'm trying to implement little things that'll make life easier.
Having been to your last tour, your young fans' adoration for you is obvious. Do you ever feel a responsibility to be a role model of sorts with your output?
That comes so organically, it doesn't feel like a responsibility as such. We've grown up together, whether they're fans of mine or we've met online. It feels so genuine and organic that I don't feel forced into being a role model. They respect me as a person and maybe they do learn from some of the things I talk about; it's all just about relating and them seeing elements of themselves in some of my music.
How would you say Silence Between Songs differs from your last album [2021's Life Support]?
It differs in every single way; it's a completely different body of music. The energy's different. I've learned a lot from my last album; even from touring and seeing what works and what doesn't.
WATCH Madison Beer's Spinnin music video below:
Is there a particular track you're most excited for the fans to hear?
Honestly, I'm excited for people to hear everything. That sounds like a cop out answer, but it's impossible for me to pick just one. There's nothing I can say is the 'best' or my favourite song; I genuinely love them all equally.
When can we see you back in the UK touring Silence Between Songs? It feel like forever since you were last here...
I do have plans to tour it, hopefully I'll be returning to the UK some time in February!
Amazing. Now, we know you co-direct a lot of your own visuals, including the Home to Another One music video. Is retaining that creative control over your career something that's important to you?
I worked on both the tour visuals and the Home to Another One video with the same girl who co-directed everything with me. She's awesome, she's been such a pleasure to work with. It's become one of the most important parts of the whole thing to me now. I've realised that I used to make make movies – even iMovie clips – just as much as I'd be singing, so I feel like it's such a big part of me.
It's something I've always wanted to explore further, so it's super important to me and I'm glad I've gained support and that people in the industry have allowed me to do it.
You must be an inspiration for a lot of up-and-coming artists, but who do you look up to in the industry?
There are so many. Lana Del Rey's somebody I look up to so much. I love Melanie Martinez, Billie Eilish, Sabrina Carpenter; there are so many people who've inspired me throughout my career. I'm so proud of them; we've all had a similar journey timeline-wise. Sabrina's having such a moment right now, I'm so happy for her.
It's really cool when you see people you know have been working so hard at it get the recognition they deserve.
Those people I named have all been so kind to me. For me, being in the industry and knowing who people really are, it's so cool when someone like Lana or Billie have such massive amounts of success. It's awesome to see such good people at the top, I feel so fiercely protective of those other female artists specifically.
We have to say, we loved your recent chat with Lana for Interview magazine. Next up, a collaboration?
Thank you, that was the craziest thing I've ever experienced.
She's my literal mother. I would kill for a collaboration; I would die to make that happen. I will try every day, forever. She's my idol of all idols.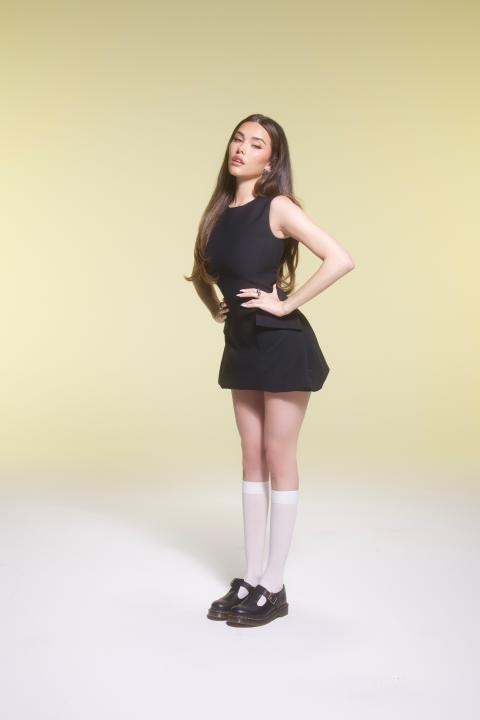 Finally, Madison, you've achieved so much in your career - but what's something you still want to tick off the bucket list?
I'd love to do an arena tour someday; that's always been a dream of mine. My goals have shifted a lot throughout the years. I try to just be proud of myself; there's so much talk in the industry of who has the most streams or who's the biggest artist. I feel like it takes the fun out of making music, which is ultimately a simple, well-intentioned thing. It's not to make money or make people famous. That's not why I make it.

Obviously we all want to be successful, but as long as people resonate with my music and enjoy it, that's all that matters to me. I'm so grateful for everything that I've achieved so far, it's just unreal that I can play venues like Shepherd's Bush and go around the world doing this. I'm very, very grateful for that.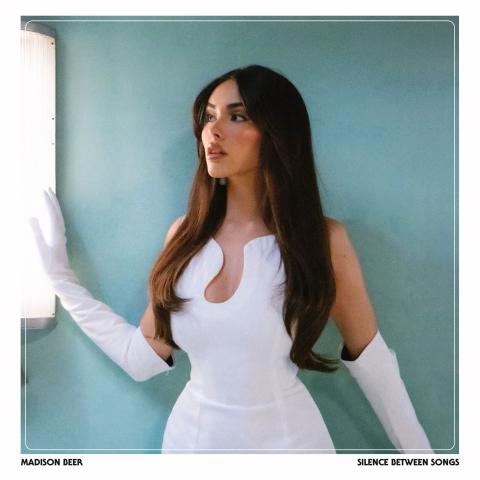 Madison Beer's new single Spinnin is out now. Her album Silence Between Songs is released on September 15 2023 via Epic Records.