boygenius secure their first Number 1 album with debut LP the record today.
The American indie rock supergroup – comprising singer-songwriters Julien Baker, Phoebe Bridgers and Lucy Dacus – reach the summit as they also claim the top spot on this week's Official Vinyl Albums Chart; proving the most popular album of the past seven days on wax.
the record becomes Dacus and Baker's first-ever Top 40 entries, while Bridgers' sophomore solo LP Punisher peaked at Number 6 in 2020. Get to know more about boygenius here.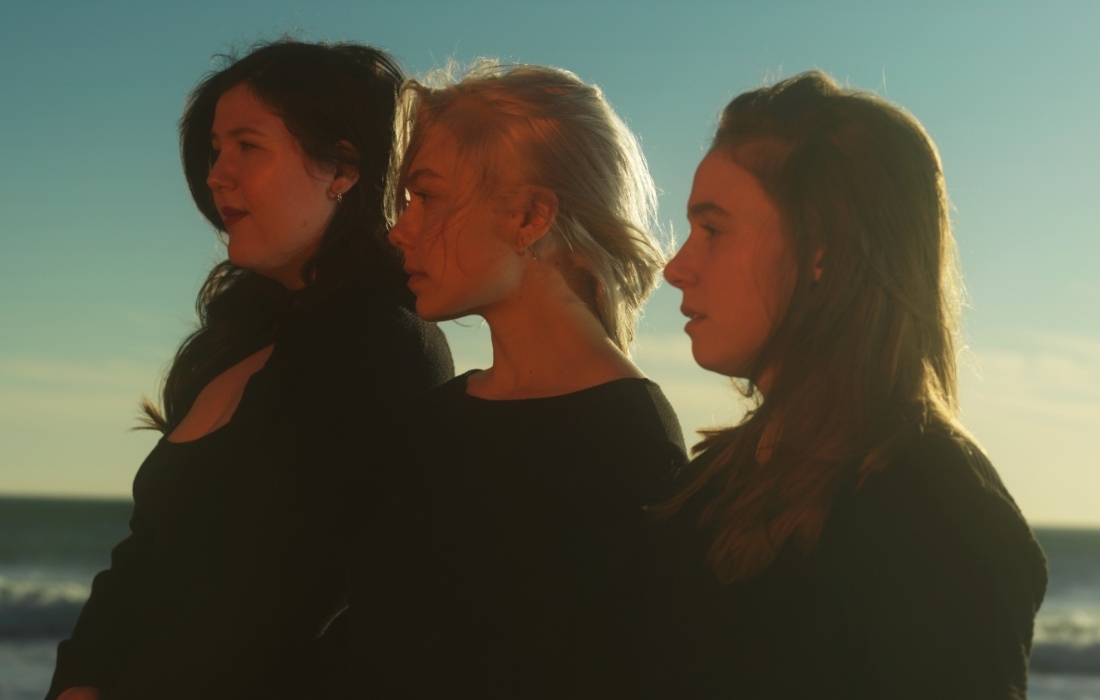 American alt-pop artist Melanie Martinez claims a career-best with her third studio release PORTALS this week (2). Prior to this, Melanie enjoyed Top 40 success with 2015 debut Cry Baby (32) and 2019 LP K-12 (8).
It's another new high for Sydney-formed rock trio DMA'S today, too. Their fourth studio album How Many Dreams? (3) sees the group – made up of Tommy O'Dell, Matt Mason and Johnny Took – surpass their previous Official Albums Chart peak achieved with 2020 record THE GLOW (4).
How Many Dreams? also tops this week's Official Record Store Chart, being the most-purchased physical LP in independent UK record shops. Read our exclusive interview with Johnny on the making of How Many Dreams? here.
As it's named the Official biggest album of 2023 so far, The Weeknd's hits collection The Highlights rebounds into the Top 5 once again this week (4). See the full list of 2023's biggest LPs to date here.
Hip-hop heavyweights De La Soul's 1989 debut 3 Feet High and Rising reaches a brand-new peak 34 years after its initial release this week (9), thanks to a full reissue across 2LP, CD and cassette formats. The record rebounded to its previous best (12) in March 2023, following its much-anticipated release on digital streaming services. The record also lands in the Top 5 on this week's Official Vinyl Albums Chart (2).
Nigerian singer-songwriter Davido secures his first-ever Top 10 with his fourth studio release Timeless (10), as a deluxe reissue of Californian rapper, singer and songwriter Tyler, the Creator's 2021 record CALL ME IF YOU GET LOST sees it return to the Top 20 (18).
British metalcore outfit Bury Tomorrow claim their fifth Top 40 LP with The Seventh Sun this week (35). And, finally, rock icons The Who net a 29th Top 40 album with The Who with Orchestra – Live at Wembley (37); a recording of the group's only UK show of their 2019 Moving On Tour, performed alongside 57-piece Isobel Griffiths Orchestra. Explore The Who's extensive Official Charts history here.
Official Albums Chart Top 40 - 07/04/23
| | | | |
| --- | --- | --- | --- |
| LW POSITION | POSITION | TITLE | ARTIST |
| NEW | 1 | THE RECORD | BOYGENIUS |
| NEW | 2 | PORTALS | MELANIE MARTINEZ |
| NEW | 3 | HOW MANY DREAMS | DMA'S |
| 6 | 4 | THE HIGHLIGHTS | WEEKND |
| 1 | 5 | DID YOU KNOW THAT THERE'S A TUNNEL UNDER | LANA DEL REY |
| 7 | 6 | MIDNIGHTS | TAYLOR SWIFT |
| 9 | 7 | DIAMONDS | ELTON JOHN |
| 8 | 8 | 50 YEARS - DON'T STOP | FLEETWOOD MAC |
| NEW | 9 | 3 FEET HIGH AND RISING | DE LA SOUL |
| NEW | 10 | TIMELESS | DAVIDO |
| 10 | 11 | CURTAIN CALL - THE HITS | EMINEM |
| 13 | 12 | GOLD - GREATEST HITS | ABBA |
| 15 | 13 | HARRY'S HOUSE | HARRY STYLES |
| 14 | 14 | = | ED SHEERAN |
| 12 | 15 | SOS | SZA |
| 5 | 16 | GETTIN' OLD | LUKE COMBS |
| 22 | 17 | DIVINELY UNINSPIRED TO A HELLISH EXTENT | LEWIS CAPALDI |
| NEW | 18 | CALL ME IF YOU GET LOST | TYLER THE CREATOR |
| 11 | 19 | ENDLESS SUMMER VACATION | MILEY CYRUS |
| 21 | 20 | 1989 | TAYLOR SWIFT |
| 18 | 21 | TIME FLIES - 1994-2009 | OASIS |
| 19 | 22 | AM | ARCTIC MONKEYS |
| 23 | 23 | GREATEST HITS | QUEEN |
| 24 | 24 | RUMOURS | FLEETWOOD MAC |
| 25 | 25 | THE ESSENTIAL | MICHAEL JACKSON |
| 20 | 26 | DIVIDE | ED SHEERAN |
| 16 | 27 | TRUSTFALL | PINK |
| 26 | 28 | AURORA | DAISY JONES & THE SIX |
| 27 | 29 | LOVER | TAYLOR SWIFT |
| 30 | 30 | SOUR | OLIVIA RODRIGO |
| 2 | 31 | MEMENTO MORI | DEPECHE MODE |
| 28 | 32 | ELV1S - 30 NUMBER 1 HITS | ELVIS PRESLEY |
| 29 | 33 | STARBOY | WEEKND |
| 31 | 34 | FOLKLORE | TAYLOR SWIFT |
| NEW | 35 | THE SEVENTH SUN | BURY TOMORROW |
| 37 | 36 | BETWEEN US | LITTLE MIX |
| NEW | 37 | THE WHO WITH ORCHESTRA - LIVE AT WEMBLEY | WHO/ISOBEL GRIFFITHS ORCHESTRA |
| 36 | 38 | CURTAIN CALL 2 | EMINEM |
| 38 | 39 | WHAT'S THE STORY MORNING GLORY | OASIS |
| 39 | 40 | I WILL ALWAYS LOVE YOU - THE BEST OF | WHITNEY HOUSTON |
© Official Charts Company 2023