We all remember the Number 1s, the million-sellers, the festive chart-toppers and even the near-misses, but what about some of the chart feats that skip under the radar? 
While we're all about celebrating milestones, we shine a light on some of those little-known ChartFacts. Basically, if you're in a pub quiz team, this is the page you need to bookmark for the music round.
Michael Jackson's Thriller only got to Number 10
The single, that is. Thriller, Michael Jackson's solo album, was a huge global seller, and was his first solo chart-topping the album in the UK, hogging the Number 1 for eight non-consecutive weeks in 1983. The title track, however, was more 'meh' than massive. Despite perma-rotation on music TV in the 30+ years since, and finding itself as a staple of any Halloween playlist, Thriller the single only managed to haunt the Number 10 position, going no higher before disappearing into the murky depths below. Why? Well, most people had the album, we imagine, plus, weirdly, it actually came out the week after Halloween. Timing, guys, timing!
Oh, and while we're talking about the King of Pop, you may remember there was a surge in demand for all his hits the week after his sad passing. It was especially effective when it came to his big ballad Man In The Mirror, which had originally peaked at Number 21 upon original release in 1988. In 2009, the track leapt all the way to… Number 2. And who kept it off the top? Why, it was certified banger Evacuate The Dancefloor from expert pop merchants Cascada. We're sure Michael would've approved.
MORE: See where all Michael Jackson's singles charted in the UK
Madonna has never had a million seller
She's had more Number 1 singles and albums than any other female artist, more Top 10s than almost everyone else and holds the dubious honour of having more singles peak at Number 2 than any other popstar. However, if there's one chart feat Madonna cannot claim, it's the big one. Despite spending 29 weeks at Number 1 over her career, not one of Madonna's tracks has sold over a million copies. Her closest is Into The Groove, which is on over 870,000. 
MORE: Madonna's Official Top 40 biggest selling singles
Only one Spice Girl never scored a solo Number 1
And that Spice Girl is Victoria Beckham. Geri managed 4, Mel C nabbed 2, and Mel B and Emma Bunton landed one each. Posh, however, has a score of precisely nil in the Number 1 solo single department.
But it's not all bad news: Victoria has the highest first-week sales out of any solo Spice endeavour. Her unforgettable team-up with True Steppers and Dane Bowers shifted over 180,000 copies in its first seven days, even if it was beaten to Number 1 by Spiller and Sophie Ellis-Bextor's Groovejet. Sorry other Spices, this tune's gonna punish you!
Also, do any of the other Spice Girls have a "secret rose tattoo they're dying just to show you"? No, dear readers, they do not. VB FTW.
Bob the Builder has had more Number 1s than Janet Jackson
Seriously. And this would be because Janet Jackson has scored precisely zero chart-toppers. Not. A. One. Janet does have the distinction of being the female artist with the most Top 10s without topping the chart – 17, to be exact – but we imagine this isn't much comfort to her. A bit like getting given a packet of wine gums (yay!) to discover every single one of them is your least favourite flavour (those yellowy-white ones, perhaps). Boo! Bob the Builder has had two Number 1s, of course – and very well deserved they were too.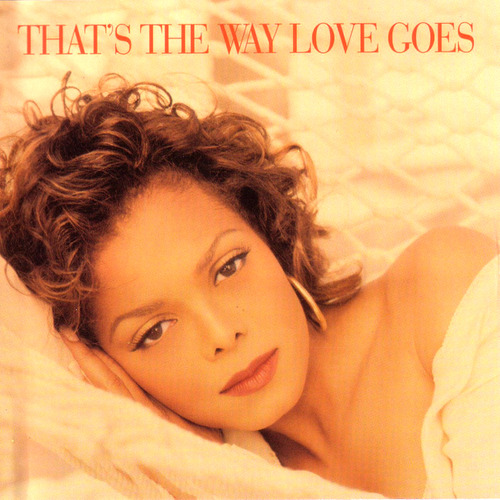 The nearest our JJ got was The Best Things In Life Are Free with Luther Vandross in 1992 and That's The Way Love Goes the following year – both those solid-gold classics reached Number 2.
MORE: View all Janet's UK hit singles and albums
The act with the most Top 10s but no chart-topper is…
Bon Jovi! The long-haired rockers have scored an astonishing 18 Top 10s, but never managed to snare themselves the big one. The closest they've got was the heartfelt Always, which spent 11 weeks in the Top 10 and had two separate stints at Number 2 in 1994. So who kept them off the top? First, it was Whigfield (more on her later) with her smash Saturday Night, and then Pato Banton's Baby Come Back kept them at bay for two weeks.
MORE: See all the Bon Jovi smashes that most certainly did not get to Number 1 in their archive
It took 42 years before an act went straight in at Number 1 with their debut single
The Official Singles Chart has been alive and kicking since 1952, but it wasn't until 1994 that a popstar managed to debut at the very top of it with their first-ever release. And that act was Sannie Charlotte Carlson, better known then as Whigfield, with her European summer hit Saturday Night. We interviewed Whigfield about this very feat a while back and she was, needless to say, absolutely amazing. Read the interview
MORE: Take a look at the chart the week Whigfield went in at Number 1
Only five UK Eurovision entries have got to Number 1
You'd think getting loads of attention in the papers and being watched by a huge global audience would be enough to propel most Eurovision entries to the top of the charts. Well, no, not really. Only five of the UK's contenders have clambered to Number 1, with the first being 1967's actual winner Sandie Shaw's Puppet On A String and the most recent was Gina G's Ooh Ahh! Just A Little Bit. She didn't win, finishing eighth, but, guys, its all about the taking part. At least that's what our PE teacher always used to tell us.
QUIZ: How much do you know about Eurovision?
David Bowie's Heroes took over 38 years to go Top 20
Seriously. It's hard to pick Bowie's most iconic song, but most of us would agree Heroes is right up there. On first release, however, it wasn't such a big deal, peaking at Number 24 in November 1977. It would take the legend's sad passing from cancer in 2016 for Heroes to get some extra chart recognition – it reached a new peak of 12, proving you can't keep a good song down. 
MORE: Take a look back at all David Bowie's hits
When George Harrison replaced Aaliyah at Number 1, it made history
Why? Well, it was the first time a popstar who'd passed away took the Number 1 spot from another popstar who was no longer with us. Two posthumous Number 1s in a row had never happened until More Than A Woman was bounced from the top by a re-release of George's My Sweet Lord in January 2002. It has happened since, in 2005, but it's not quite the same – Elvis Presley scored two Number 1s in a row with re-releases of Jailhouse Rock and One Night/I Got Stung, but one dead artist replacing another hasn't happened since.
The artist to have the most Number 2s without hitting the top is…
Sash! Remember Sash!, the Eurodance sensation that put a bit of bounce into your radio – we're talking before MP3 players here – back in the late '90s? Sure you do! Madonna may be the star with the most hits to peak at Number 2, but she can at least take comfort in the fact that she has managed to reach the top 13 times. Sash! however… well, he's had to settle for the runner-up position FIVE times, and has no Number 1 to call his own. 😢
MORE: See all Sash!'s Number 2s in his Official Chart archive
Paul McCartney has had more Christmas Number 1s than anyone else (kind of)
Officially, one act is credited with having the most Christmas Number 1s, and that would be the Beatles. As anyone who hasn't lived in a cave since, like, forever, can tell you, Paul McCartney was one of the Beatles. But Sir Paul can lay claim to another big chart feat you might not know about – he's actually appeared on EIGHT festive chart-toppers!
As well as his Beatles quartet in 1963, 1964, 1965 and 1967, Macca also hit the Christmas Number 1 as part of Wings in 1977. Plus, he has sneaked his way onto three more without a credit: Band Aid (1984), Band Aid 20 (2004) and the Justice Collective (2012).
We reckon Santa might have to hand that sleigh and beard over to Sir Paul – he truly is the daddy when it comes to Christmas.
MORE: Every Official Christmas Number 1 ever!
Main image: Rex