It feels like a lifetime since we last caught up with DJ/producer/songwriter-type 220 Kid. Since Wellerman, his BRIT Award-nominated Number 1 single with Nathan Evans and Billen Ted last summer, we've been patiently waiting for a follow-up.
And now, finally, he's back. 220 Kid (real name Will Graydon, just FYI) has just unveiled his brand new single Release; a collaboration with Icelandic vocalist ÁSDÍS.
It's a devastating slice of disco born from a break up that - by his own admission - will have you throwing your 'WKD in the air on the Oceana dancefloor.' So, how did he manage to turn his distress into an all-out dance bop? We caught up with him to find out.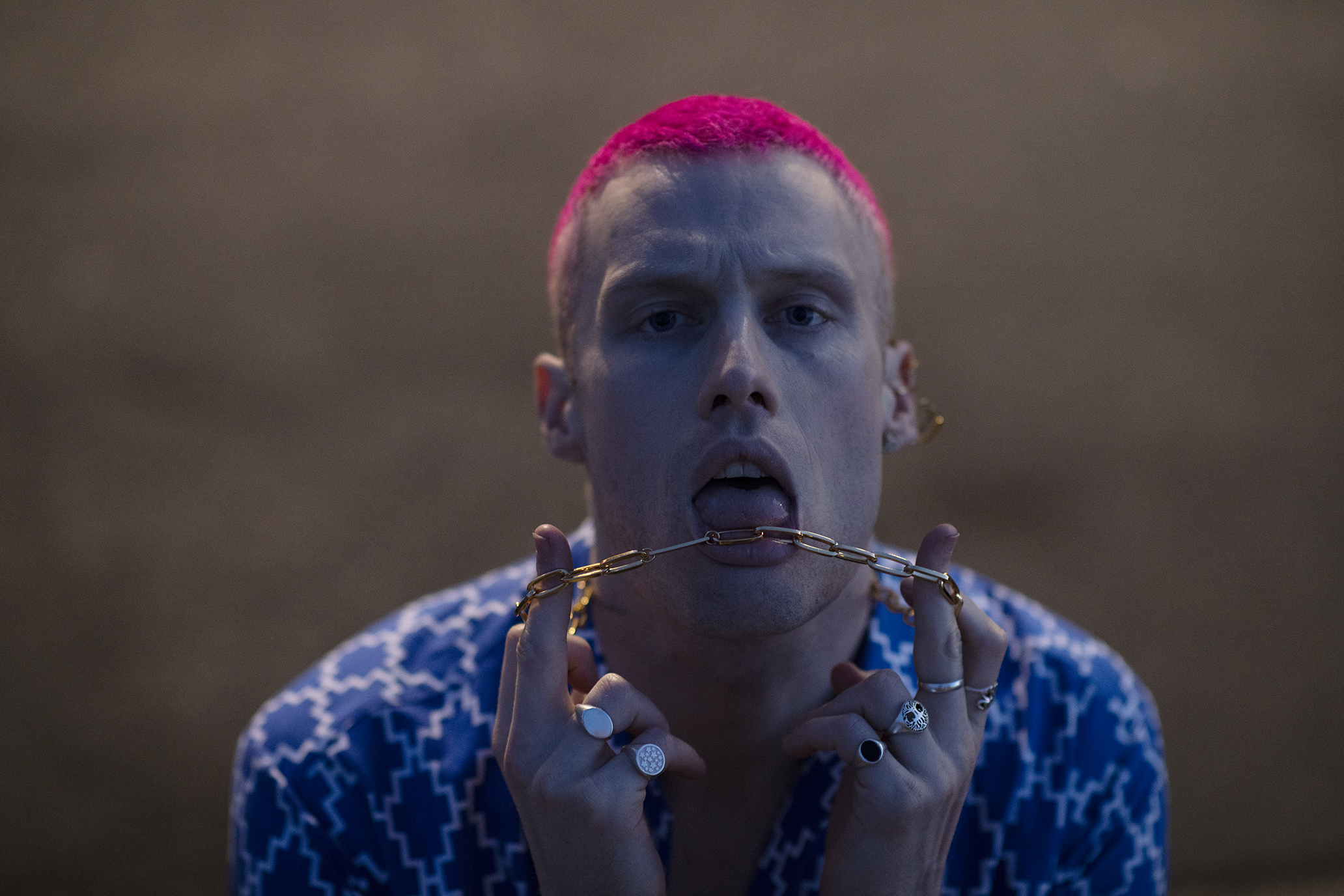 220 Kid - you're back! How does it feel?
It feels like a first release again; it feels like a bit of a comeback. It's my first major release since last August. I got a bit obsessed with this song, going round and round with the production to get it perfect. But it's time to let it go now.
Release is huge, but there's a real juxtaposition between the lyrics and the production...
It's just devastatingly sad. I thought 'everyone breaks up with their partners before summer,' so this is the one that'll have the girls with their WKDs in the air on the Oceana dancefloor. I call it 'heartbreak house.' It's really sad, but it's something you can dance to and think 'they don't deserve me, I'm moving on with my life.' You can have a little cry and move on.
I write my lyrics and it's my own stories I talk about. When I went through my break up, I thought 'let's get to the studio, we'll get some good stuff out of this.' In a way, it's given me a career. Shout out to my ex, as Little Mix would say.
Can we expect an album this year, then?
I've probably got two albums' worth of material. I'm grouping it together; there's this section of songs that are the heartbreak songs, I'm calling that Cupid Falls. Then there's the next section on finding new love; Cupid Rising.
Check out 220 Kid ft. ÁSDÍS - Release
Now, it's the age-old question - but who are your dream collaborators?
I'd love to do something with Ryan Tedder; he's written some of my favourite songs.
Diana Ross would be stunning, it'd just be so fabulous and an excuse for me to wear as many sequins as possible. We were going to Zoom. Her team were like 'we'll get you on a Zoom and see if you can work together,' but I'm still waiting. I'm not even sure she has a laptop.
Right, we need to manifest this into existence. Are there any up-and-coming artists you've got your eye on?
I love Dylan. She's so cool. I started following her quite early on on TikTok, and that girl works so hard. I love how she makes the songs and the vulnerability in her voice. She's one of my favourite new artists. I sit on TikTok and think 'who can I find who's not been sculpted too much?' so we can get stuck in and write some brilliant, vulnerable stuff.
It sounds like you're taking a lot of inspiration from TikTok these days...
I was independent once, and it was f***ing hard. The way people are using TikTok is brilliant. It makes it more of a level playing field. If a song's good, it gets its shot. No one can suss out how the algorithms work; it's fair game.
220 Kid's Release featuring ÁSDÍS is out now.