Mae Muller will represent the UK at Eurovision 2023 with I Wrote A Song.
Read everything you need to know about Mae's entry - and listen to the song in full - here!
With Sam Ryder's Eurovision 2022 song SPACE MAN having been announced in early March last year, the rumour mill's in overdrive with whisperings as to who might be the UK's 2023 entry.
With many speculating this year's artist and song will be unveiled this month, we thought we'd compile a could-be timeline in the run-up to the big reveal.
Oh, and we just had to get your thoughts on who you'd like to see fly the flag, too.
View this post on Instagram
When is the UK Eurovision entry 2023 selected?
Eurovision commentator Graham Norton seemed to hint that this year's entrant has already been selected recently.
Speaking on her BBC Radio 2 show on February 28, Zoe Ball said: "I haven't heard the song. I don't even know who the person is, but I think I was accidentally told who the person is."
To which Graham added: "Yes, I think I know who the person is."
When is the UK's Eurovision Song Contest entry 2023 announced - when will we know?
Last year, Sam Ryder's SPACE MAN was officially announced as the UK's entry on March 10, meaning we could be mere days away from this year's reveal.
SPACE MAN had previously been selected as Scott Mills' Record of the Week on BBC Radio 1; so we could be hearing the song very soon indeed.
That, or the track could already be out there gaining momentum organically.
Who is the UK's Eurovision entry 2023 - Official Charts readers' suggestions:
We asked you, the Official Charts reader, want to see as this year's representative on social media; and we were inundated with suggestions.
Please note: The UK entrant for Eurovision 2023 has NOT been confirmed yet. This list is pure speculation and fan wishes and should be treated as such.
Rina Sawayama
Mimi Webb
Freya Ridings
Birdy
Self Esteem
Becky Hill
Yungblud
Ella Henderson
Mae Muller
Tia Kofi
Sam Ryder (again)
Will Young
Boy Bleach
Ellie Goulding
Steps
Cian Ducrot
Fleur East
Don't forget to let us know who you'd like to see over on Twitter or Instagram.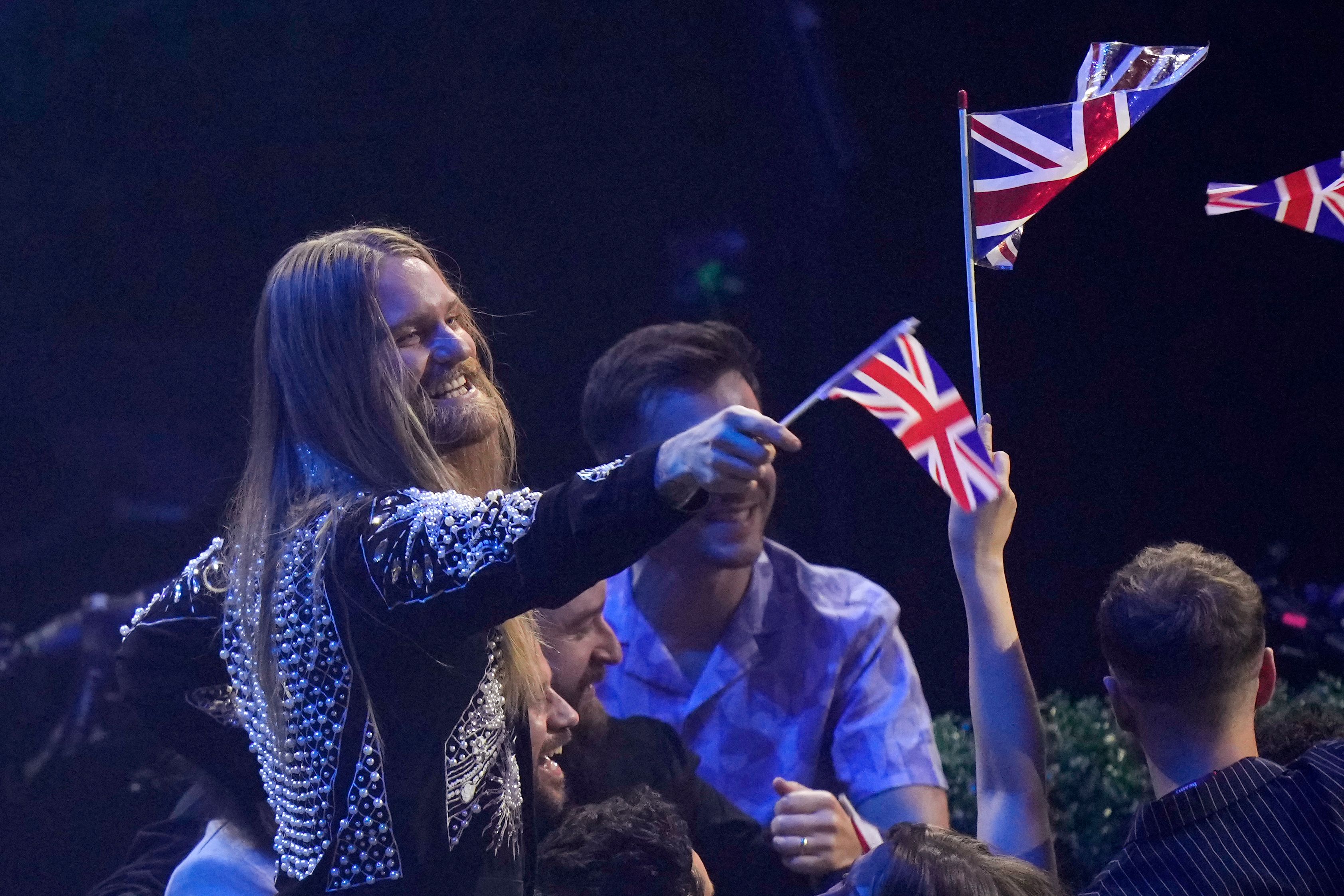 What has Freya Ridings said about rumours she's representing the UK at Eurovision 2023 with Weekends?
Responding to whisperings she could be the UK's Eurovision entrant with her single Weekends this May, Freya exclusively told Official Charts: "I'm not doing it, I'm really not!
So that recent performance on The Graham Norton Show was just a coincidence, then?
"Graham Norton was really kind to me," she elaborates, "but he gave me [that slot] because he knows I'm an indie artist and he's really championed me. But then it looked like I was [doing Eurovision]. But I'm not!"
What has Mimi Webb said about speculation she's the UK Eurovision entry 2023?
Speaking at a recent fan Q&A, Mimi said: "Guys, I don't know what happened here.
"I love Eurovision, I watch it every year, I'm a massive fan. But I am not going on Eurovision. I don't know where that came from."
Who are TaP music and what's their involvement in Eurovision?
TaP Music - the global management and music publishing company behind the likes of Mabel, Lane Del Rey and Leigh-Anne - have worked alongside the BBC in search of an entry for the second year running.
Rachel Ashdown, Commissioning Editor for the BBC, says: "We are thrilled that Ben Mawson and Ed Millett plus the team at TaP will once again bring their unrivalled expertise to work with the BBC and BBC Studios to find an act and song to represent the UK at Eurovision. I hope we can find another artist who will not only be a brilliant ambassador for Eurovision but like Sam will sing their head off with a stand out song."
Ben Mawson, manager at TaP Music, recently explained how great an opportunity Eurovision presents new artists; though obviously remained tight-lipped as to any names.
Speaking to BBC Newsbeat, he said: "Britain has a great track record of making amazing pop music and we should be doing as well as possible. Eurovision is not simple, but it's not as political as people think."
When is the Eurovision Song Contest 2023 grand final?
The Eurovision grand final will take place on Saturday 13 May 2023.
How do I get tickets to Eurovision 2023?
Eurovision tickets will be available to buy from 12PM GMT on Tuesday March 7.
How much do Eurovision final tickets cost?
Eurovision Grand Final ticket cost £160-£380
Eurovision Semi Finals tickets cost £90-£290
Eurovision Family/Jury Show tickets cost £30-£280
Where will the Eurovision Song Contest 2023 be held?
This year's competition will take place in Liverpool, with the UK hosting on behalf of 2022 winners Ukraine.
"Liverpool is the ideal place to host the 67th Eurovision Song Contest on behalf of Ukraine, 
"The city is synonymous with music and Liverpool Arena exceeds all the requirements needed to stage a global event of this scale. 
"We have been very impressed with the passion the city has shown in embracing the Contest and their inclusive ideas for placing last year's winners, Ukraine, front and centre when thousands of fans visit next May."
NOW: Remember every UK Eurovision entry EVER