Most songs have to jostle for space on the radio among scores of other potential hits, but for some chart hits, all they had to do was turn up at the beginning and end of a TV show.
We look back at some of the legends from your living room that have broken out of the box and made their way into the Official Singles Chart.
Phantom Planet: California – The OC
Remember The OC, that show about beautifully toothed, immaculately groomed American teens who all looked amazing but were in fact monumental disasters of the highest order? While the on-screen shenanigans of characters Ryan, Marissa, Seth and Summer might've been enough to put you off setting foot in California for ever, it didn't deter you from buying its theme tune. Phantom Planet's aptly titled California – you can see what they did there, right? – hit Number 9 in 2002. Like, amazing.
Oxide & Neutrino: Bound 4 Da Reload – Casualty
Not a TV theme in the strictest sense – you never heard this version booming out over the titles before another hour of people falling off ladders on a Saturday evening – this 2000 chart-topper owed more than a nod to the nation's favourite hospital drama Casualty. We'd quite like to see Casualty legend Charlie Fairhead showing us all his moves to this version of the theme – for Children In Need maybe?
Anita Dobson: Anyone Can Fall In Love – EastEnders
Back in 1985, EastEnders was all anyone could talk about. Demand for anything from its stars was high, so leading lady Anita Dobson, who played boozy, lovable pub landlady Angie Watts, thought she might as well bung out a single. The thing is, it was actually the EastEnders theme tune with Anita singing some, um, rather hastily put together lyrics over the top. It shot to the Top 5 faster than Dot Cotton can get through a packet of 20 B&H, peaking at Number 4. This actually happened.
The Rembrandts: I'll Be There For You – Friends
For 10 loooong years, every episode of the world's most successful sitcom kicked off with this unforgettable tune. The characters were arguably the most annoying, privileged, clueless people ever to exist, but we loved them all the same. I'll Be There For You reached Number 3 in 1995 but the Rembrandts couldn't outlive the show – they broke up pretty quickly.
Interestingly, in the original pilot for the show, R.E.M's equally 😁 Shiny Happy People was the theme. That one got to Number 6!
So popular was the song that it was re-released two years later and re-entered the Top 10. Check out the full chart run for I'll Be There For You here.
Bob The Builder: Can We Fix It?
The UK is famous for its sense of humour when it comes to the Official Singles Chart. Comedians, cartoon characters, school choirs – you name it, Number 1 is within your reach. It was no surprise then, when popular kids' TV character Bob the Builder hit the top with the theme from his very own show. Can We Fix It? was quite the phenomenon: it was the Official Christmas Number 1 of 2000, and has sold over a million copies! Bob, voiced by comedian Neil Morrissey, wasn't done there, either – he had another chart-topper with a cover of Mambo No.5. 
Jem: Wish I – Celebrity Love Island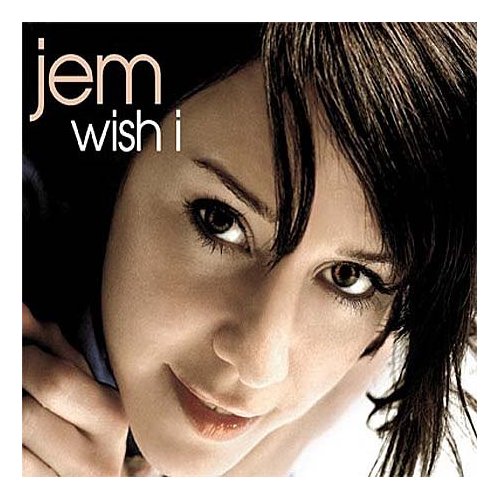 Compelling, cringeworthy and mercifully brief, Celebrity Love Island was the 2005 show that saw famous people shack up together on a remote, sunkissed resort in the hope that the absence of much else to do would persuade them to get off with each other. Soundtracking this Z-list snogfest was the sweet, summery ditty Wish I, from Jem, who'd scored her first Top 10 with They earlier that year.
Despite the show being panned by critics, the theme managed to reach Number 24, although you could argue it was the kiss of death for Jem – she's not made the Top 40 since. The show, however, lived to fight another day – it returned in 2015 for a civilian version and a new series kicks off on May 30.
Oasis: Half The World Away – The Royle Family
The iconic comedy set in the living room of a Manchester family of telly addicts needed an equally iconic band to provide the soundtrack, and Oasis were only too happy to step up with Half The World Away, which had originally been the b-side to Whatever. Oasis's version has never made the Top 40, as it wasn't an official single, but the song did enjoy chart success when it was covered by Norwegian star Aurora, peaking at Number 11 after being featured in the John Lewis Christmas ad in 2015.
Marilyn Manson: The Beautiful People: WWE SmackDown
When you think Marilyn Manson, possibly the last thought that would enter your head would be oiled-up wrestlers flinging each other about in a ring. Working in music research on TV however, means you have to think outside the box, and one such person paired up everyone's favourite rock goth with WWE SmackDown. Beautiful People originally charted at Number 18 in 1997.
M83: Midnight City – Made In Chelsea
Made In Chelsea is, like, this totes deep scripted reality TV show featuring these amaze gorgey people who are just trying to live their lives and avoid dramas, you know, and you have to give them the space they need to be who they want to be, yeah?
For the uninitiated, there are ups and downs and a lot of staring out of the windows of posh restaurants while someone wearing fake tan and a fur coat tells you they're breaking up with you. Plus, there's Midnight City from French electro duo M83, who broke into the Top 40 for the first time with this track in 2012, reaching Number 34.
Vonda Shepard: Searchin' My Soul – Ally McBeal 
Not satisfied with providing the theme tune for this late '90s show about a group of zany lawyers, Vonda Shepard appeared in it too! At the end of most episodes, the show's toothy, moisturised cast would retire to the bar downstairs to run through a few covers of old standards, and who'd be playing the piano but Vonda herself. The show was such a success that the theme tune peaked at Number 10 in 1998.
Teletubbies: Teletubbies Say Eh-Oh!
We told you that almost anyone can get to Number 1. Teletubbies Tinky Winky, Dipsy, Laa-Laa and Po didn't even do much of the singing on this theme from their hit TV show, but they still scored a Number 1. Now that's star power for you.
Nick Berry: Heartbeat
Nick Berry was no stranger to scoring TV-related chart hits. His first single, Every Loser Wins, reached Number 1 in 1986 thanks to Nick's very high profile performance of it slap bang in the middle of an episode of EastEnders, where he was currently starring as Pat's son Simon. He soon left Albert Square behind only to end up in Yorkshire in the 1960s, playing a police officer. This cover of the Buddy Holly classic reached Number 2 in 1992 and was his final Top 40 hit.
Julee Cruise: Falling – Twin Peaks
Set for a new series later in 2016, the original Twin Peaks was a surreal cult drama that took the UK by storm (kind of) back in the early '90s. Its theme tune was the instrumental version of this atmospheric, dreamy ballad by Julee Cruise. Proof that you don't need to be able to dance to a song to make it a hit, the ethereal Julee took this to Number 7 in 1990.
Element Four: Big Brother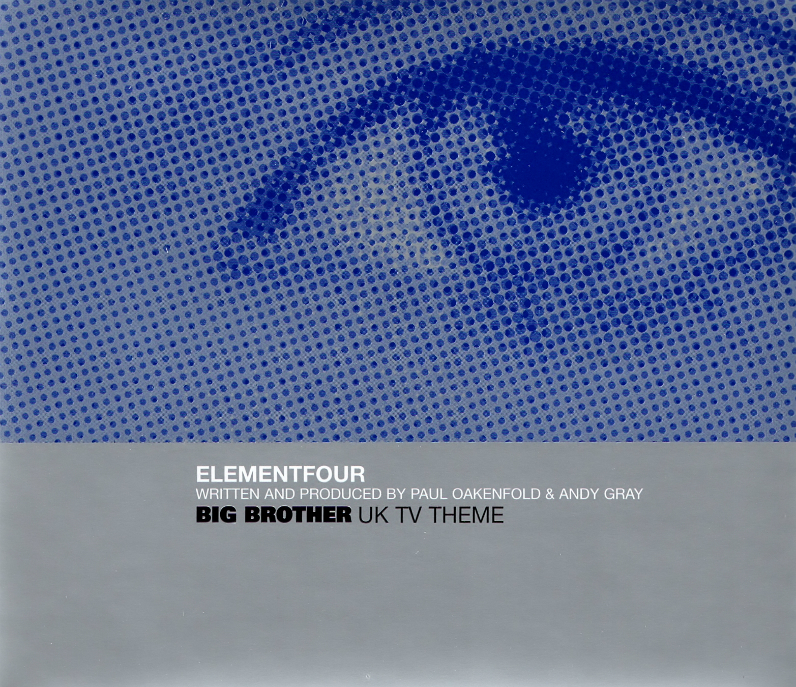 Few could've predicted back in 2000 that a TV show about a load of strangers arguing over a shopping budget could be a success, but 16 years later Big Brother is still a ratings hit. Its theme tune didn't do too badly either, taking advantage of Big Brother fever and reaching Number 4. Element Four never had another hit, as such – the group was actually DJ Paul Oakenfold and composer Andy Gray in disguise. The tune is still used in both its original and remixed form on the show today.
Top of the Pops
One TV show that had more than its fair share of chart success with theme tunes was, quite fittingly, Top of the Pops, the show that used to count down the charts every week. How meta is that? Three of the Pops' signature tunes hit the charts. First was Whole Lotta Love, a cover of the Led Zeppelin tune by CCS, which hit Number 13 in 1970. Next, following a 1981 rebrand, was Yellow Pearl, a solo hit for Thin Lizzy frontman Phil Lynott, which peaked at Number 14. In 1986, another relaunch saw Paul Hardcastle's The Wizard take over, reaching Number 15.