What started out as a fan-powered Facebook campaign to hoist Race Against The Machine's Killing In The Name to Christmas Number 1 in 2009 ended up kick-starting a massive trend. Now, there's not a yuletide goes by without yet another social media-led Christmas Number 1 challenger.
The contenders for this year's crown have already begun flexing their musical muscles and among these are The Lewisham and Greenwich NHS choir whose charity single, A Bridge Over You, is a clever mash-up of Coldplay's Fix You and Bridge Over Troubled Water by Simon & Garfunkel with which they hope to raise awareness of the importance of keeping the NHS. 
All proceeds from the song will be shared between Carers UK, Mind and among smaller charities in the New Year. Follow the campaign here.
Started by three co-campaigners Dr Harriet Nerva, Dr Katie Rogerson and Joe Blunden, we checked in with Joe to get the lowdown on the single...
Why did you decide to start the campaign?
We decided to start the campaign to celebrate the thousands of NHS staff that go the extra mile every day. The NHS is under huge pressure, particular with winter upon us, and we wanted to do something that could show just how valued the NHS is, and just how loved the staff are. We've been overwhelmed by the response from the public, with 200,000 supporters in just four weeks, as well as thousands of positive comments.
Where did the idea for the song come from?
The idea for the song actually came a couple of years ago. The choir's musical director wanted to create an original arrangement that epitomised the members of the choir - doctors, nurses, midwives and many others from across the NHS. Fusing together Fix You by Coldplay and Bridge Over Troubled Water by Simon and Garfunkel seemed to fit that brief perfectly, in both the lyrics and the melody, and the public seem to love it too, which is brilliant.
MORE: Christmas Number 1 2015 - the contenders revealed!
What message are you trying to send out?
This song is purely and simply about celebrating everything that is good about the NHS, and there is so much good done every day. You only have to look through the thousands of comments on Facebook to see that. The emotive lyrics also tell their own story from the very first line: "when you're weary, feeling small, when tears are in your eyes, I will comfort you". Words like that perfectly capture the ethos of the NHS, and we hope they stir up the emotions of the public too.
Why should you win Christmas No.1?
We think we should win because the NHS is an incredible institution and deserves to be at the top this Christmas. We also want to do it so that lots of money can be raised for charity, as all proceeds will be shared between Carers UK and Mind, who also do brilliant work across the country.
What would it mean to win?
It would be absolutely incredible to get the Christmas number 1! It would give everyone who works for the NHS such a boost, to know the public were so firmly behind them. It would also hopefully generate some sustained positive publicity, which so many of the staff richly deserve. It would be amazing.
MORE: Remind yourself of every Official Christmas Number 1 ever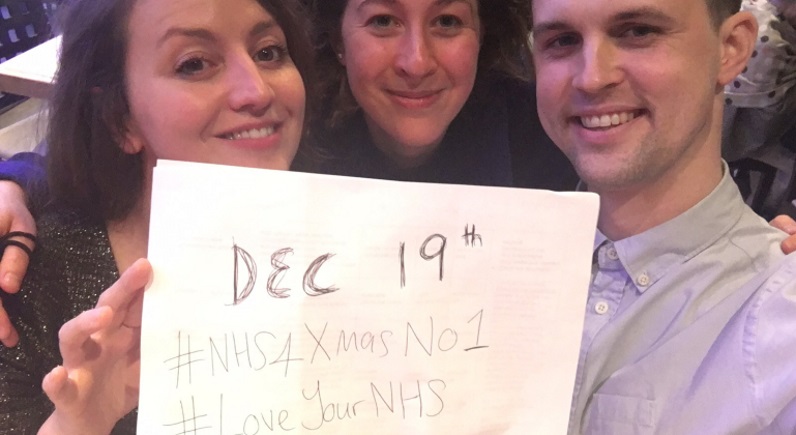 Who do you think are your biggest competitors?
We could probably have picked an easier year - there are a lot of heavy hitters in contention! From Adele to Star Wars, we have our work cut out. But the NHS treats a million people every 36 hours, which means over 3 million people will be treated in the week of Christmas, so the numbers should be in our favour!
How do you rate your chances of Christmas Number 1?
In all honesty we have no idea - it's not every day we are battling for Christmas Number 1. But the response of the public has been incredible, and it gives us a lot of hope that we can really do this. We also have a few tricks up our sleeves over the coming weeks, and we'll keep pushing forward with our social media activity, which has been really popular, so hopefully we will do our NHS colleagues proud.
MORE: Official Charts Christmas Quiz - how well do you know your festive classics?
What is your favourite Christmas song of all time?
There are a lot of classic Christmas songs out there! Picking one would be very difficult, but I think Rage Against the Machine is a collective favourite, as it gives us hope that an underdog can really go on to get top spot!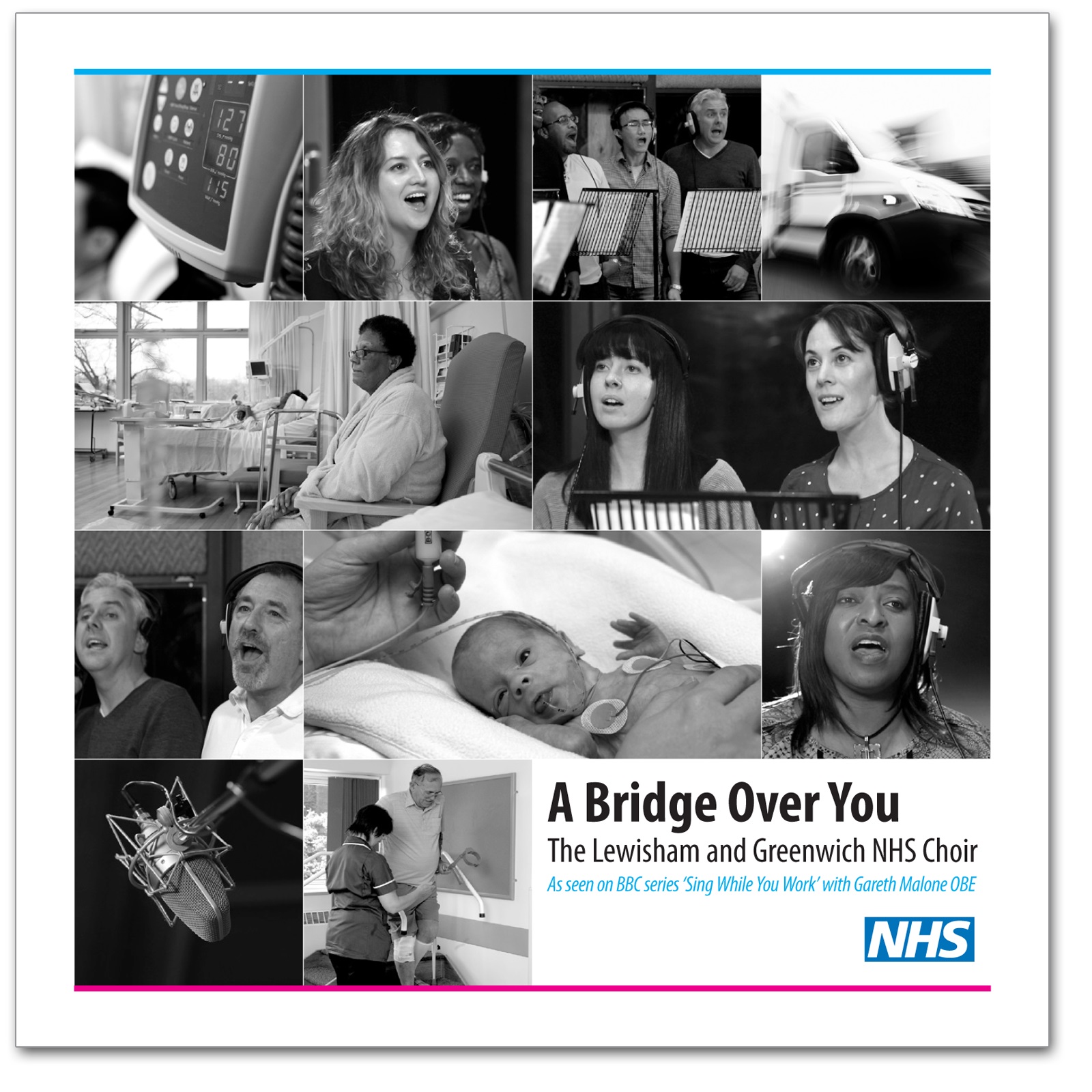 Sales and streams of songs between 00.01am on Friday, December 18 and midnight on Thursday, December 24 will count towards the 2015 Official Christmas Singles Chart. The Official Christmas Singles Chart Top 40 will be counted down on BBC Radio 1's Official Chart Show with Greg James between 10am - 1pm on Friday, December 25, and also revealed on BBC One's Top of the Pops. More info here.
Remind yourself of every Christmas Number 1 in our gallery below: