Is there any greater honour than having a song written about you? How about having one actually named after you, whether you're the subject of it or not?
This week, Sam Feldt scored another Top 40 with his tune Post Malone, which isn't actually about Post, but does mention him when referring to just how hard Sam likes to party. 
While it's probably an SEO manager's nightmare, plenty of other hits have harnessed some extra star power and added a celebrity name to the title. We look at some of the biggest.
Barbra Streisand
Altogether now: "Barbra Streisand. Ooh oooh ooh oooooh ooh ooh oooh ooh ooh oooh ooh." Banger. Quite why Duck Sauce decided to name their song after the cerebrated and extremely successful Barbra Streisand – not to mention their own band after an item on a menu – is unclear, but Babs is fully onboard and likes the tune. While it's light on lyrics, Barbra Streisand (Oooooh oooh ooh etc, we just can't help ourselves) was catchy as hell and it reached Number 3 in 2010.

Madonna
Released as the third single from Robbie Williams' experimental album Rudebox, and written with the Pet Shop Boys, She's Madonna tells the alleged story of how Madge's second husband Guy Ritchie dumped his ex so he could become Mrs Madonna. "I love you baby, but face it she's Madonna" is a pretty good exit line, really, isn't it? Madonna apparently liked the track, so didn't have Robbie brought to her and melted down for cooking oil. She's Madonna peaked at 16 in 2007 – Madonna and Guy split the following year. The Androids also name-checked the Queen of Pop in their Number 15 hit Do it With Madonna, in 2003, which is about exactly what it looks like it's about so let's move swiftly on.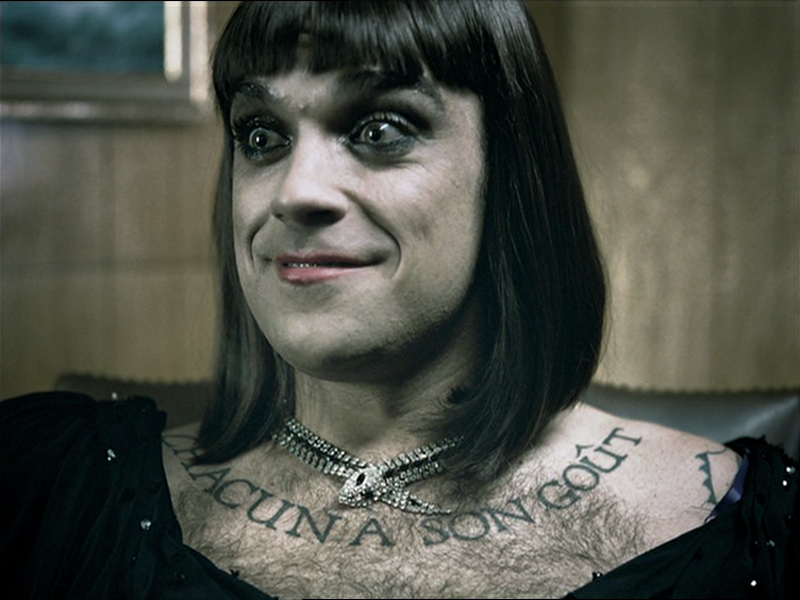 Robbie Williams in the video for She's Madonna. No idea, tbh.
Tom Jones
Liverpudlian band Space teamed up with the lead singer from Catatonia on Ballad of Tom Jones, a tribute to Cerys Matthews' fellow Welsh star, himself the proud owner of three Number 1 hits. Telling the story of a warring couple reunited thanks to Tom's silken voicebox, The Ballad of Tom Jones reached Number 4 in 1998 and included the immortal line: "I've never thrown my knickers at you", in reference to Jones' fans' habit of, well, taking their knickers off and throwing them at him. The sixties, eh? Let's not dwell on this further.
Buddy Holly
Ooh-wee-ooh. Fifties rock and roll icon Buddy, who died age 22 in a plane crash, isn't the only famous person to get a namecheck in this Weezer hit from 1995 – US TV icon Mary Tyler Moore gets a shout-out too. But it's Buddy to snagged a spot in the title, propelling the tune to Number 12.
Grace Kelly
Grace Kelly was an incredibly beautiful, popular actress from the 1950s and 1960s who lived the ultimate fairy-tale and married an actual prince to become Princess Grace of Monaco. She was known for her sultry looks and exuding an aura of controlled calm and poise – not quite what you'd say about the energetic, spindly and bendy pop sensation Mika, who involved Grace's name to vent his frustrations about how difficult it had been to get a record deal because he couldn't be himself. Mika's first single, it spent an impressive five straight weeks at Number 1 in 2007.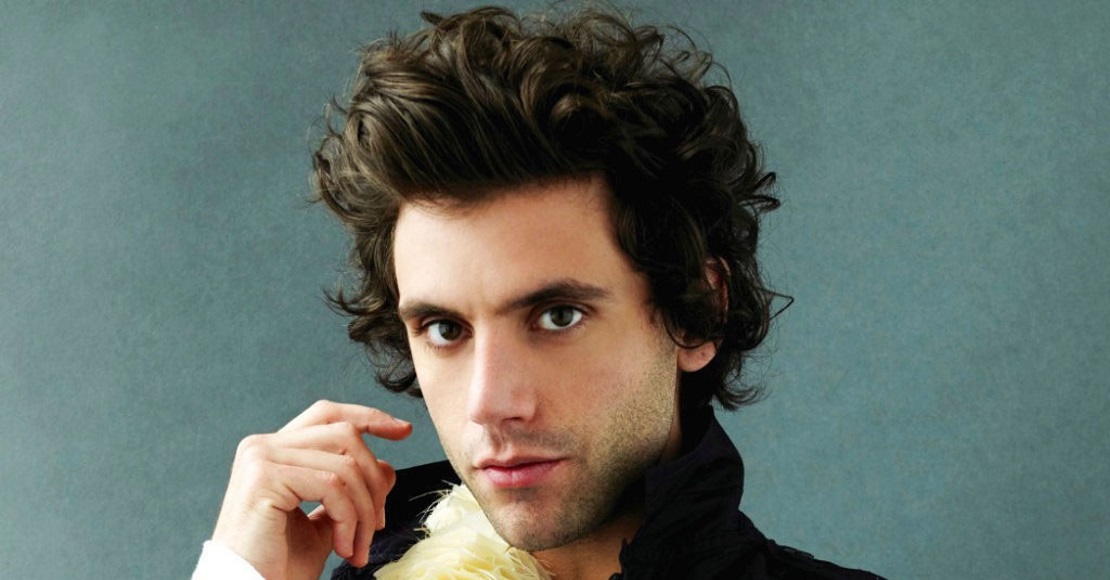 Mick Jagger
The Rolling Stones' frontman is known not only for his generous pout, his numerous offspring and penchant for achingly tight trousers, but also, obviously, for his very famous "moves". Maroon 5, joined by Christina Aguilera, saw the hit potential in Jagger's swivelling hips and named a song after them called… Moves Like Jagger. Given that Mick's dance routine seems to consist mainly of stomping up and down the stage pointing at the air, we're not sure how much romantic luck this would get you down the local danceteria, but the song was massive. Moves Like Jagger was kept at Number 2 for seven weeks, but is a million seller – one of the biggest selling songs ever not to hit the top spot.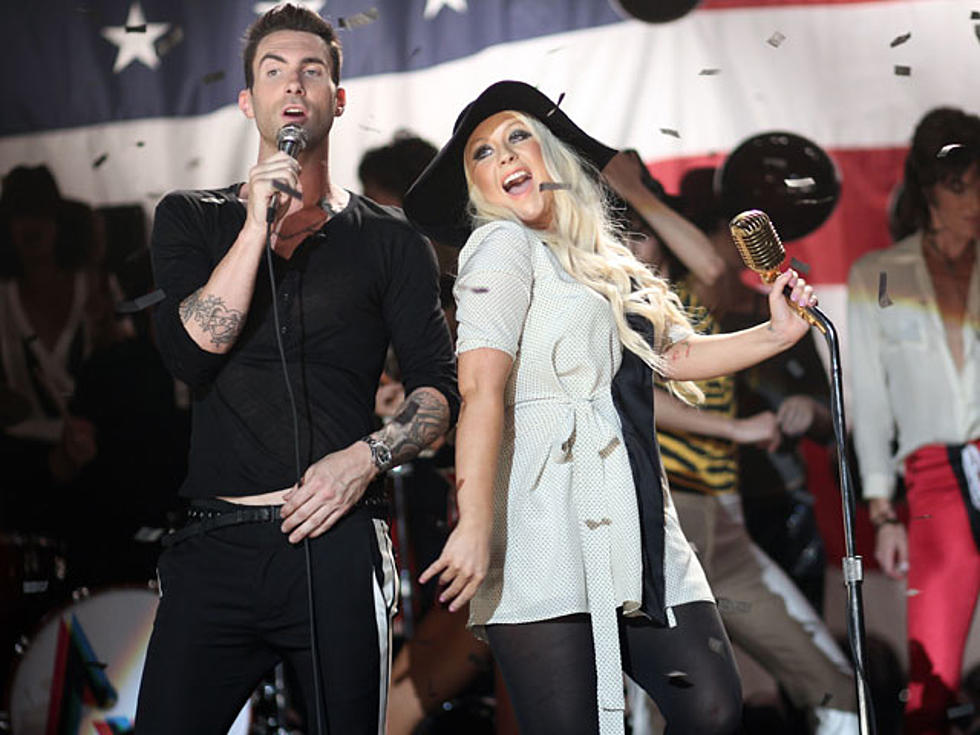 Adam Levine and Christina Aguilera show off their Jagger-esque moves.
Marvin Gaye
The legendary soul singer Marvin Gaye racked up 17 Top 40 hits before he died in 1984, managing to score one Number 1, I Heard it Through the Grapevine, in 1969. Charlie Puth and Meghan Trainor took Marvin Gaye back to Number 1 in 2015, but this time as the subject of their song. Well, kind of. "Let's Marvin Gaye and get it on" is the lyric, referencing Let's Get it On, Marvin's criminally under-performing hi,t which reached Number 31 in 1973.
Robert de Niro
Legendary and influential girl group Bananarama were in their first flush of huge success when they dropped their shoutout to Oscar-winning Hollywood star Robert de Niro. Robert de Niro's Waiting is actually about a rather lonely girl who watches Bob's film as a form of escapism as opposed to an encounter with the A-lister himself, but when de Niro heard the track, he asked to meet the raucous trio. Apparently they got on well (got drunk, in other words). It is their joint-highest chart peak, hitting Number 3 in 1984.

The original Bananarama lineup reformed in 2017 for a tour. Sadly, Robert de Niro did not join them.
Elvis Presley
As one of the most successful artists of all time, it's only fitting that Elvis should have more than a few hits name-checking him. Dutch singer Danny Mirror was first, scoring a Number 4 hit just weeks after the King's death in 1977 with I Remember Elvis Presley, and then Kirsty MacColl scored her debut hit with the wonderfully titled, There's a Guy Works Down the Chip Shop Swears He's Elvis, peaking at 14 in 1981. Dire Straits were Calling Elvis and peaking at Number 21 in 1991, while Scouting For Girls were in the denial stage of grief in 2007, claiming Elvis Ain't Dead, peaking at Number 8.
Honourable mentions to Daniel Bedingield's James Dean (Number 4 in 2002), Cher's Just Like Jesse James (Number 11 in 1990), Kim Carnes' Bette Davis Eyes (Number 11 in 1981).
Got a favourite we've not mentioned? Tell us in the comments.