RAYE's story is one of perseverance. Of integrity. Of intuition.
Six years after making her Official Charts debut on Jonas Blue track By Your Side, RAYE now works as an independent artist. Boasting billions of streams across her discography, RAYE cemented herself as one of the UK's most in-demand talents; working with the likes of David Guetta, Disclosure, Regard and Jax Jones.
To outsiders, the numbers were there; with 10 Top 40 singles as a featured artist. But, behind the scenes, RAYE's true artistic potential was stifled. Long story short, RAYE parted ways with her record label in summer 2021, citing 'different goals' and announcing her upcoming material was to be released independently.
Today, the singer - born Rachel Agatha Keen - claims her first-ever Top 10 solo single with Escapism.
With the track having proven a viral hit on TikTok, Escapism. marks a successful new chapter for RAYE ahead of the release of her debut album My 21st Century Blues, out February 3 2023.
We caught up with the star to celebrate her incredible achievement.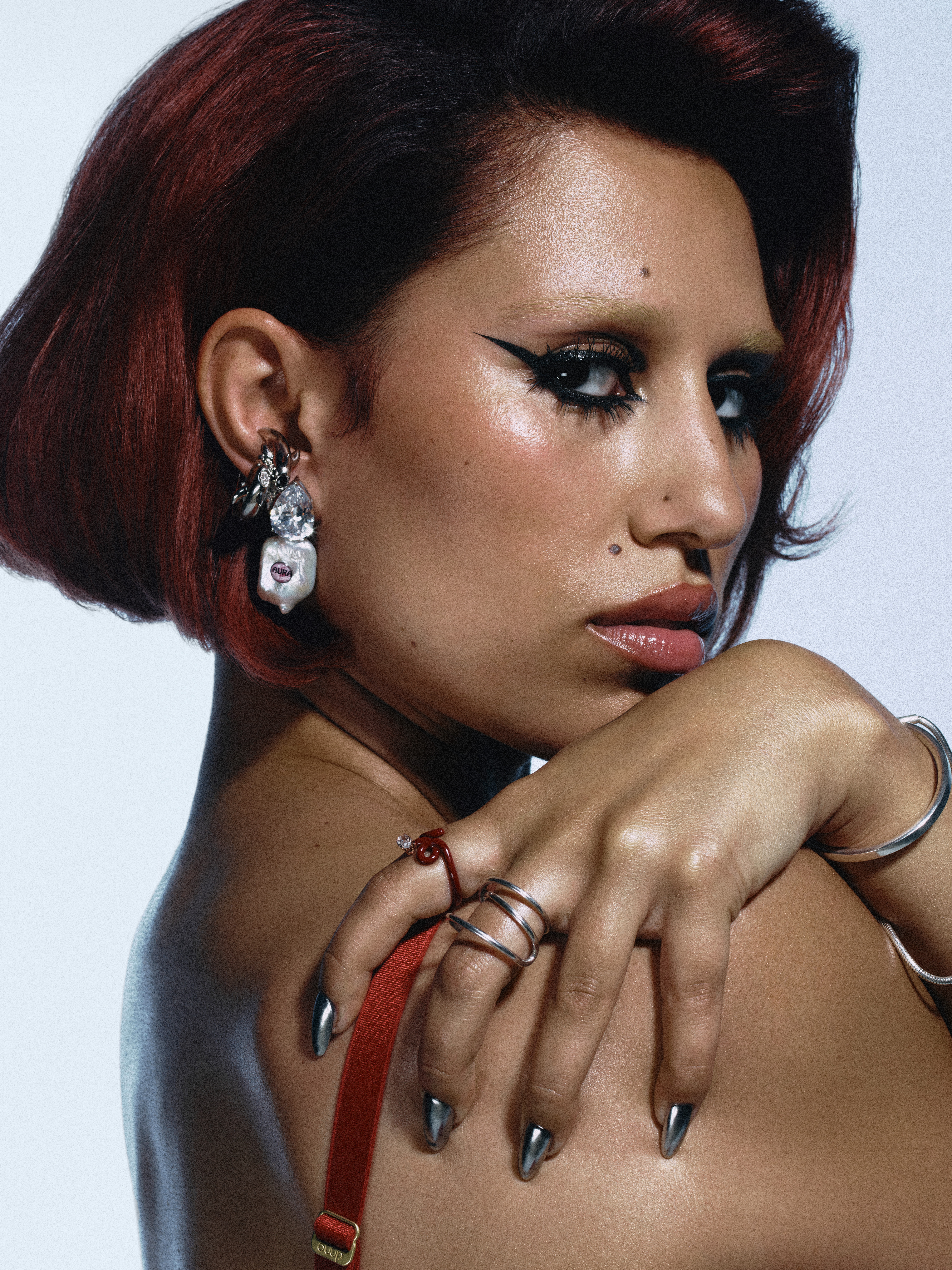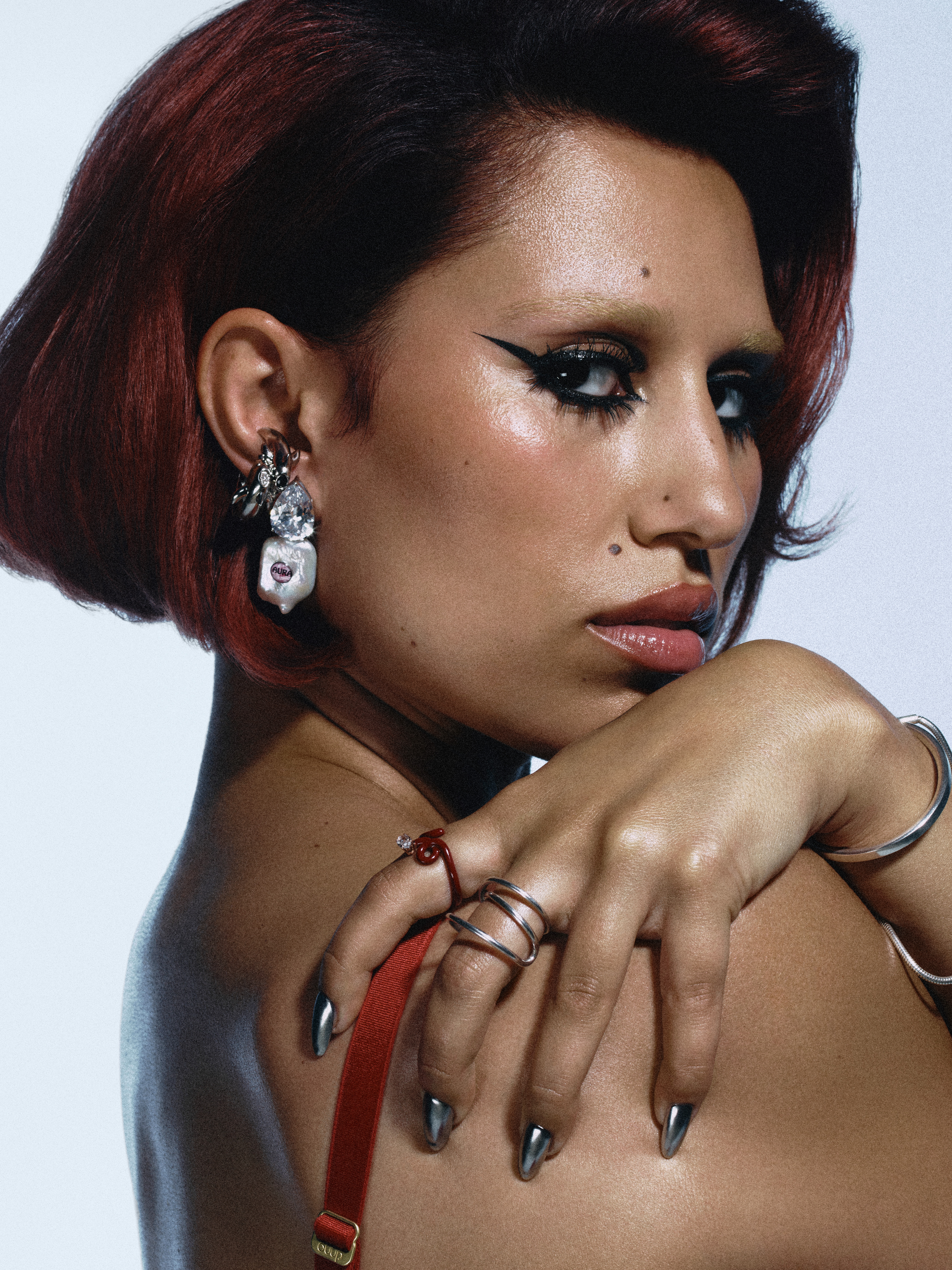 Explaining we don't wish to dwell on the past, rather celebrate her glittering future, Raye said: "You can't hold onto things that make you bitter. I'd be a really ugly person if everything that's gone wrong or upset me in life, I held on to.
"I'm just so grateful that I'm in a position where I can release the music that I love and that I'm proud of. It's just the biggest surprise and blessing. It's a mind-blowing moment that's happening right now, it's absolutely bonkers.
"It's nuts, it's very cool.
"I'm still pinching myself, I haven't taken this in at all. I'm independent, you just have to keep working hard. I'm like 'wait, I'm independent and I'm having commercial success?' I'm still processing it.
"I had no expectations, chart positioning-wise, in this new chapter. This is the most ridiculous bonus anyone could ask for."
WATCH RAYE's Escapism. music video below:
Asked how it feels to see Escapism. resonate so strongly on TikTok and have that success transcend into the mainstream, RAYE explains: "It's a really bloody great feeling. The fans are beautiful, it just feels like a dream.
"Every day there's another ridiculous stat that I can't get my head around. I love the fact that Escapism. is so rebellious against the standard we feel we're allowed to make music within.
"When you go to a session and you're working with different producers and writers, it's funny, the narrative in the past has been 'we have to end the song here, it's too long. You can't release a song longer than three minutes and twenty seconds.' There are so many rules. I love how rebellious this song is. Let's break some of the rules around pop music structure!
"I'm so happy it's Escapism. that's blown up. Personally, this is one of my favourite songs on my album and I think the obvious thought pattern was that it might've been the track before that did it, Black Mascara, but I'm so happy it's this one. I love the way the song makes me feel, and I love that it's not 120BPM; it's not the tempo you feel music needs to be made at. I'm so excited,
"I just never thought a song like this would be where it is. It's Number 6, last week it was Number 31. What is happening?"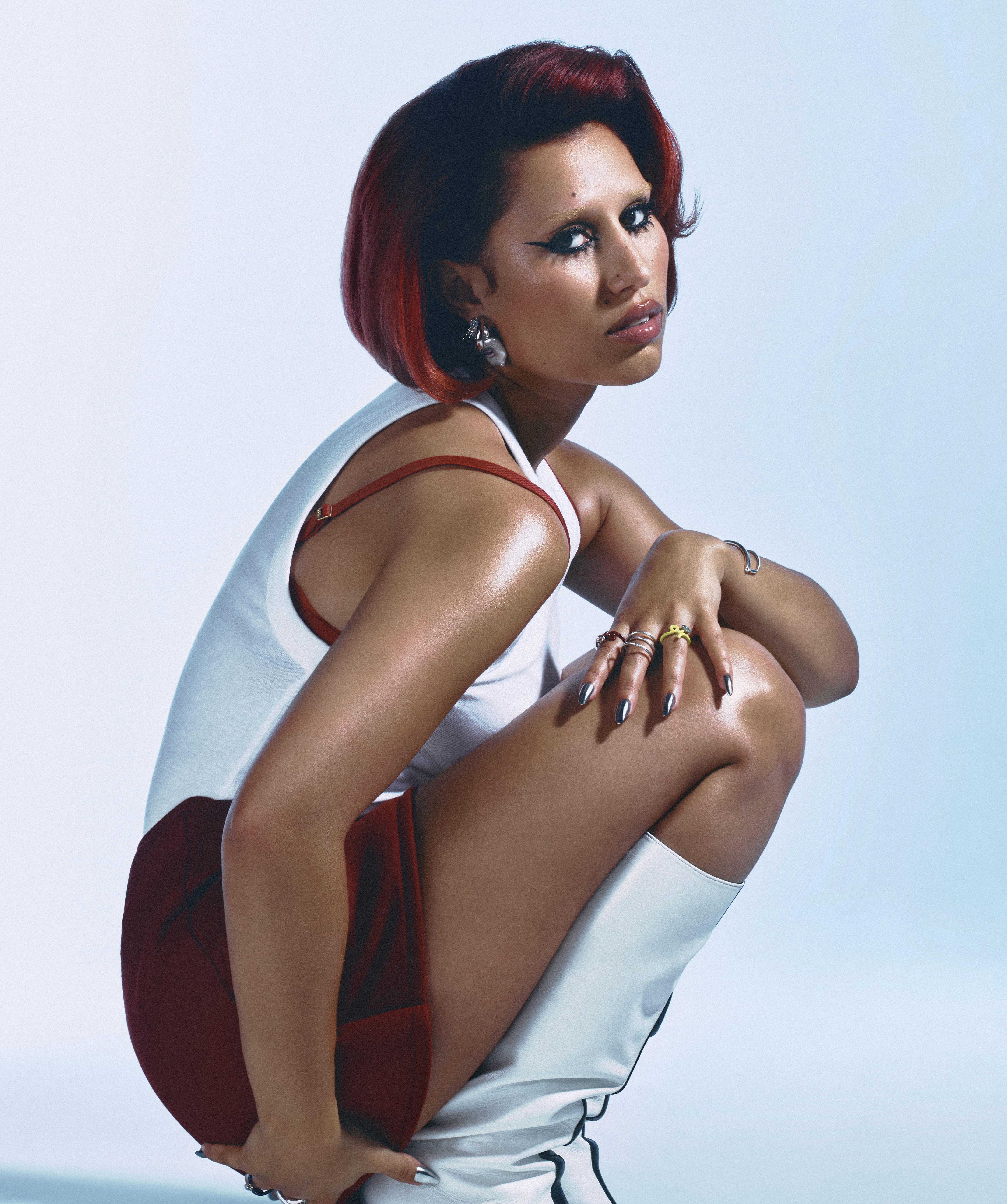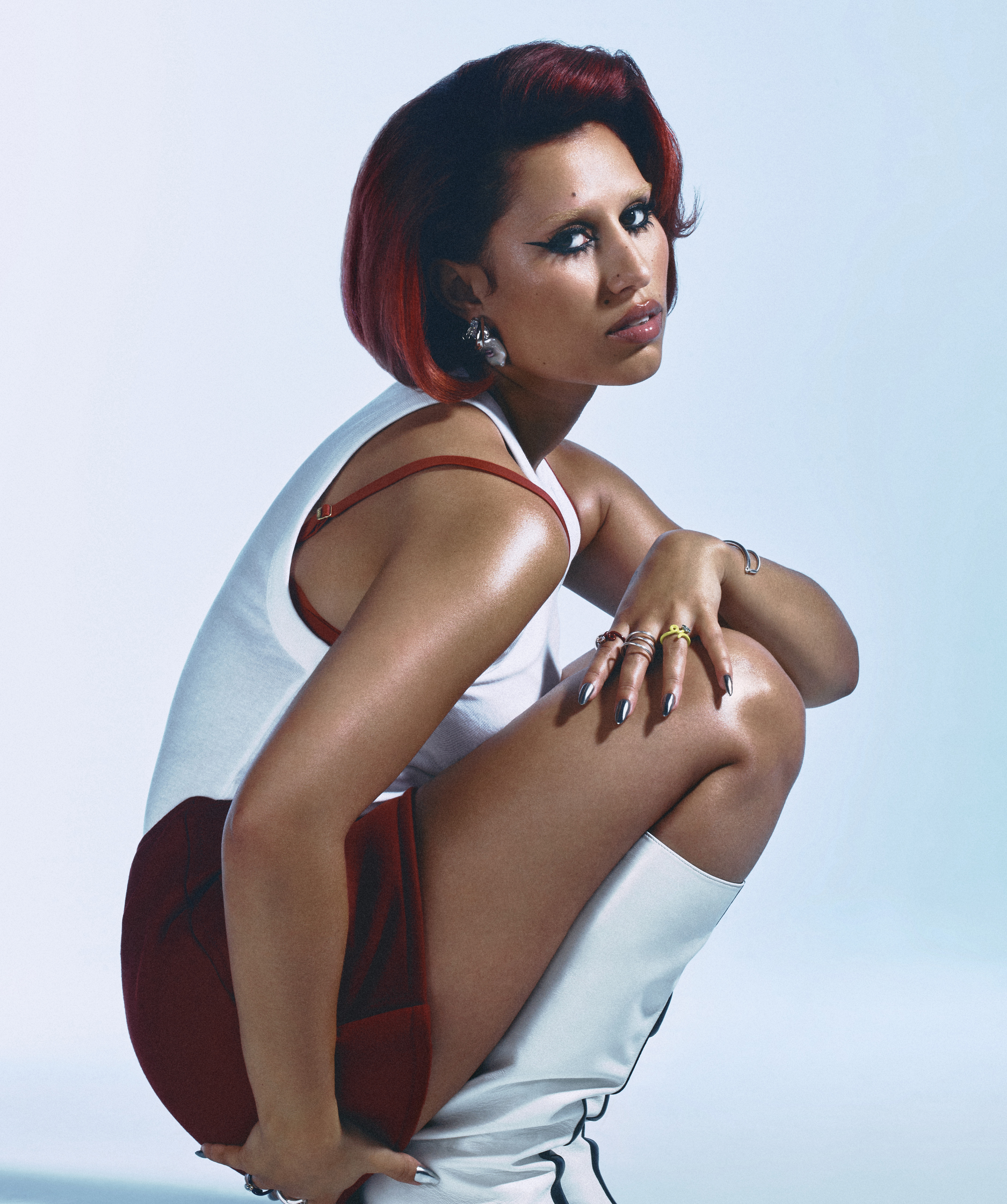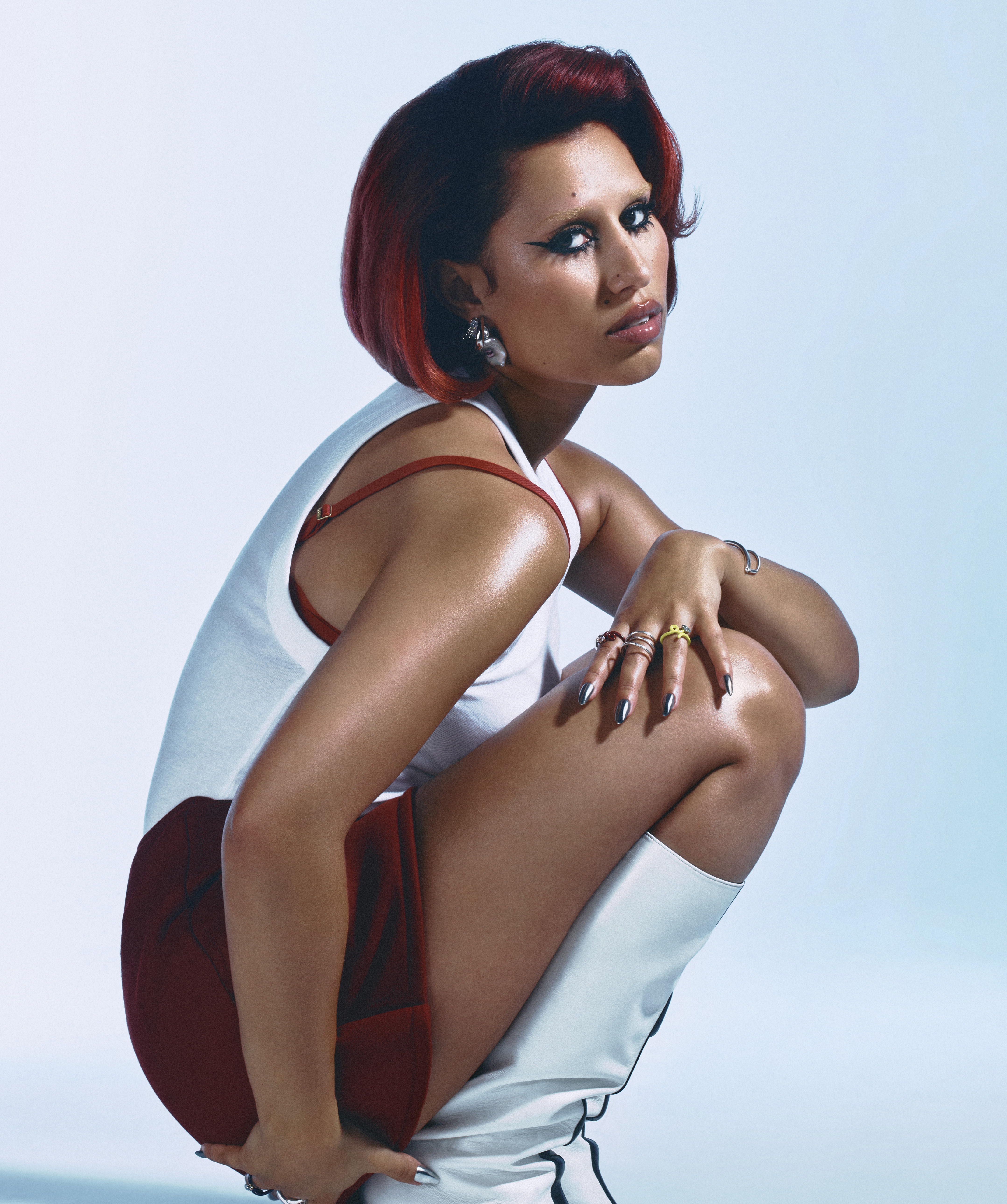 Explaining she couldn't have asked for a better lead-up to her debut album, RAYE says: "Honestly, the timing is crazy. Glory to God. You can't even make it up. There are times – all of us artists have these moments – where you think 'what am I doing?' You get a bit tired, but you think 'I love what I do' and invest in your art. You have tough times.
"The fact it's been 10 years since I dropped my first song, and I now have my first Top 10 record as a solo artist. It takes time, it takes persistence and there's no predicting what can happen.
"The main thing I'm learning, and being reassured of, is that the only thing that matters is delivering the best art that you can possibly make in that moment. The only thing you can control as an artist is the stories you share. In the past, I've been lead to trust someone else's decisions for me. But as artists, we have a gut feeling we should trust.
"That trust gave me joy before the song even started doing numbers. I was so excited for it to come out; for it to touch anyone's eardrums who were ready to receive it. You just have to feel so proud of the music."
RAYE's single Escapism. is out now. Her debut album My 21st Century Blues is released Feburary 3 2023.