Olivia Newton-John, the British-Australian pop star perhaps best known for her generation-defining role as Sandy in Grease, has died aged 73, it's been announced.
Newton-John's death was confirmed last night (August 8) by her husband, John Easterling, in a statement. 
"Dame Olivia Newton-John passed away peacefully at her Ranch in Southern California this morning, surrounded by family and friends," it read.
"We ask that everyone please respect the family's privacy during this very difficult time. Olivia has been a symbol of triumphs and hope for over 30 years sharing her journey with breast cancer. Her healing inspiration and pioneering experience with plant medicine continues with the Olivia Newton-John Foundation Fund, dedicated to researching plant medicine and cancer."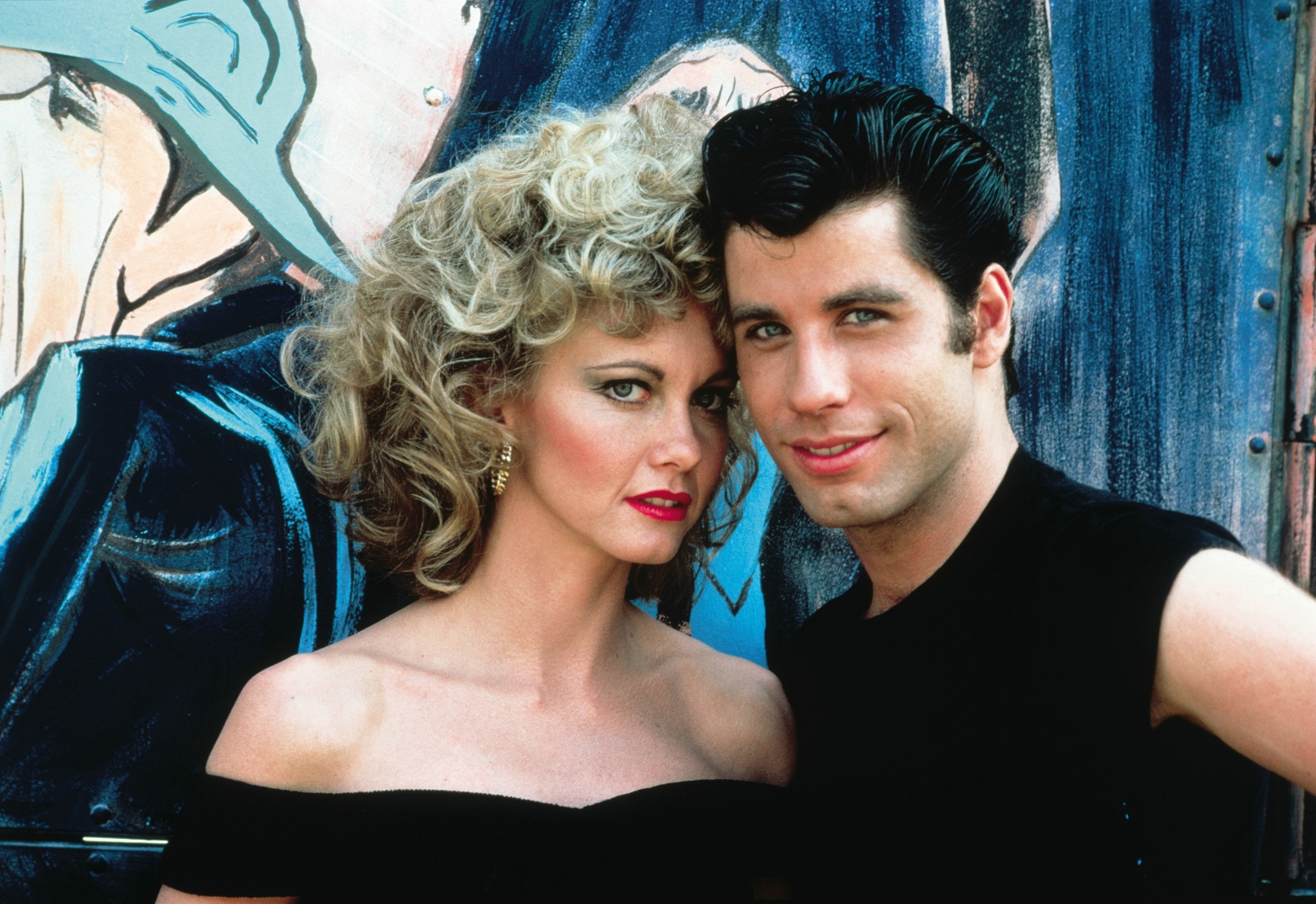 Olivia was perhaps best known for her starring role as Sandy in Grease, alongside John Travolta (Credit: Paramount)
Born in Cambridge in 1948, Newton-John moved to Australia with her family and settled there as a child, before leaving Australia to embark on a pop career that would come to span not just continents, but entire generations. 
In 1971, she scored two UK Top 10 singles, If Not For You (7) and Banks of the Ohio (6) and in 1974 was chosen as the representative for the UK in that year's Eurovision Song Contest with the song Long Live Love (11). Newton-John placed fourth that year, losing to a little-known band called ABBA and their song Waterloo...
But it was in 1978 that Newton-John was cast as Sandy in the movie-musical Grease opposite John Travolta, the role that would see her assume worldwide superstardom. (Funnily enough, Newton-John was 29 when she was asked to play Sandy, and originally refused. The character was also re-written from American to Australian to accommodate her accent).
To say that Grease was a worldwide mega-hit would actually be something of an understatement. Newton-John earned two UK Number 1 singles through soundtrack cuts You're The One That I Want and Summer Nights with John Travolta, as well as solo song Hopelessly Devoted To You reaching a peak of Number 2. Grease's OST also topped the UK's Official Albums Chart and sold an estimated 25 million copies worldwide. 
In the UK, the sales history of Grease and its singles is nothing to sniff at. According to Official Charts Company data, in the all-time sales chart (which excludes streams), You're The One That I Want remains one of the UK's Top 5 best-selling singles of all time with 2.08 million sales, while Summer Nights lands inside the Top 30 at Number 28 with 1.65 million sales.
In the UK's all-time singles charts (which now includes streaming data), You're The One That I Want still charts at Number 73 with 2.49 million chart units, while Summer Nights comes in at Number 216 with 1.89 million units.
But it would be remiss to talk about Grease like it was the pinnacle of Newton-John's career as an artist; two years on from the musical's release she scored another UK Number 1 single with Xanadu featuring the Electric Light Orchestra, taken from the 1980 musical-fantasy film of the same name. 
Newton-John's 1981 album Physical became her most successful solo venture and one of the first video albums. It's gym-soaked, neon-synth aesthetic relinquished one final Top 10 single in the form of its title track (7) while still influencing artists in today's post-disco revival. Physical was overtly referenced or samples in no less than three Top 10 singles in the past two years; Dua Lipa's Physical (3), Doja Cat and SZA's Kiss Me More (3) and Miley Cyrus & Dua Lipa's Prisoner (8).
Olivia Newton-John was made an OBE in 1979, while she received a Damehood in 2020 for services to entertainment, charity and cancer research. Newton-John became known for her cancer advocacy after publicly battling the disease numerous times; first in 1992, then in 2013 and 2017. 
A star of the screen and the stage, Olivia Newton-John leaves behind an enviable legacy, with her performances transcending cinematic and musical trends - one only has to listen to the yearning of Hopelessly Devoted To You to believe it.
Article Image: Shutterstock