It is the ultimate music question: What is your favourite album of all time?
The first ever National Album Day takes place on October 13 to celebrate the UK's love of the album on its 70th anniversary, so we thought, what better time than now for everyone to pin down an ultimate favourite from their collection? 
We've already asked loads of music stars (as you'll see in the video at the bottom of the page and if you follow us on Twitter), and now we want to know yours. Tweet us your pick to @OfficialCharts, tagging #NationalAlbumDay.
To get your juices flowing, here are the favourite albums of us lot at Official Charts HQ. It's safe to say we're an eclectic bunch here...
Christina Aguilera - Stripped (Rob Copsey, Editor of OfficialCharts.com)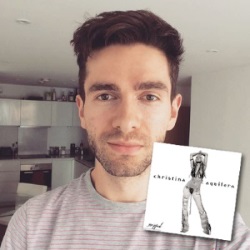 Being a pop kid from a young age, I was more interested in great singles than albums. And during my '90s/'00s childhood, the majority of albums from pop acts were mostly filler with the exception of a killer single or two. But Christina Aguilera's Stripped changed all that for me. It was different. It was pop, but it was complicated pop. It's 20 songs long. There are interludes. There are songs about feminism, sex, self-respect and abusive relationships. Some of the songs segue into each other. And all this from an album trailed by a song called Dirrty, accompanied by a music video of Christina simulating masturbation in a pair of leather chaps.
Five reasons why Stripped is my favourite album:
1. The run of tracks 1 to 6 is about as close to pop perfection as it gets.

2. It features self-help songs about loving yourself before self-help songs about loving yourself were a thing (see Fighter, Beautiful, The Voice Within).
3. As I've got older, the songs I enjoy the most on it has changed.
4. It features a bizarre pop crossover moment: the track Make Over sounded so similar to Sugababes' Overload that later pressings of the album include credits to the original line-up of the group.
5. It's still used as a benchmark of quality singing today – The Voice Within and Impossible are wheeled out as song options on The X Factor every year. 
Prince - Sign O' The Times (Martin Talbot, Chief Executive)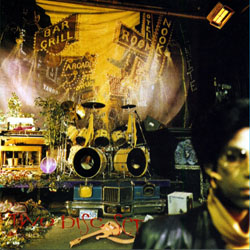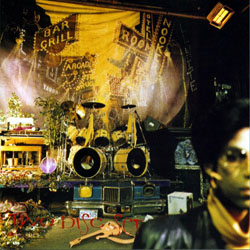 Looking back across three decades, it's easy to forget quite how ground-breaking it was for a mainstream pop star to launch into his new single singing about HIV, gang warfare in 1987. But as the title track of this double vinyl opus, it simply lit the fuse of one of the most extraordinary albums of the Eighties (IMHO).
When we talk of Prince's genius, SOTT is exhibit a – an eclectic mix of soul, electro, political pop and funk, including many of Prince's finest moments, from the androgyny of If I Was Your Girlfriend, the full-throated funk roar of Housequake, to gorgeous ballads such as The Ballad Of Dorothy Parker, Starfish & Coffee, Forever In My Life and the extraordinary, criminally overlooked (in the context of Prince's career) The Cross.
While (incredibly) it only peaked at #4 in the UK's Official Albums Chart, it also spawned the greatest live show of his career, which, while it never reached the UK, is captured forever on a (somewhat fabricated) live concert movie which shares the same name as this album.
An album which still sounds as fresh as ever, SOTT showcases Prince at his absolute creative peak – the magnum opus of a musical genius.
Arctic Monkeys - Whatever People Say I Am, That's What I'm Not (David Murray Digital Commercial Lead)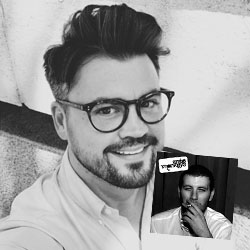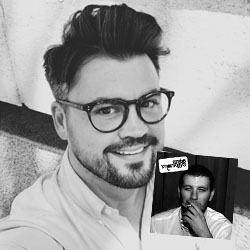 My favourite album of all time has to be Arctic Monkey's Whatever People Say I Am, That's What I'm Not. I was 19 years old when the album was released, and had just passed my driving test, so it was an extremely exciting time for a northern lad cruising around in his dream car (at the time) a black Fiat Punto!
Listening to the album today, instantly takes me back to a time when I was really finding out what life was about outside of school and living at home with my parents. The energy, passion and connection I felt with these young four 'normal' lads from Sheffield, made each song a honest reflection of what was going on in my life, and untimely the anthems of that time for me, and my mates! I've recently bought the album again on vinyl to ensure it remains in my collection forever (I think the CD version may still be in the Punto…where ever that may be).
David Bowie – Low (Omar Maskatiya, Chief Operating Officer)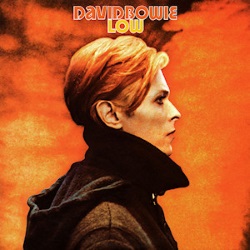 First of the so called Berlin Trilogy, Low is Bowie (with new collaborator Brian Eno) hitting his creative high point. The album is definitely experimental and has been a reference point for countless artists since its release. The work of Kraftwerk and Neu! were influences on Bowie at the time but this album still sounds wholly original and brave in its execution.
The first time I heard this record it sounded like nothing else I'd heard before and sent me off in a whole new direction in terms of music discovery while ensuring that I kept on returning to it - as well as subsequent Bowie releases. 40 years old next year – this album still sounds as if it was recorded yesterday and has lost none of its art-rock brilliance.
Metallica - Metallica (Chris Austin, Head Of Operations)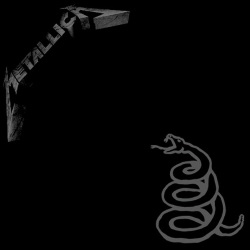 Metallica's eponymous album (also known as the Black Album) in 1991 was an absolute turning point in my life and the band's first UK Number 1. This album was the reason I started playing guitar, and subsequently went on to form bands, study music and play professionally.
Twelve tracks containing some of the greatest riffs in the history of rock music, standout songwriting and production, this album has it all for me. Highlights of the album have to be Enter Sandman, The Unforgiven and Nothing Else Matters (which was the first dance at my wedding!)
2 Many DJs - As Heard On Radio Soulwax pt.2 (Lauren Kreisler, Head of Brand & Digital)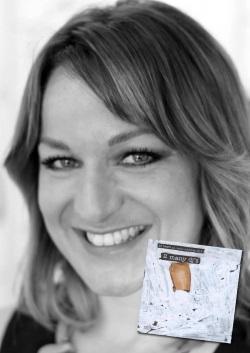 What's the criteria for choosing a favourite album of all time? I've gone for simply "the one that I always come back to", and for me that's 2 Many DJs' 2002 mash-up masterpiece, As Heard On Radio Soulwax pt.2.
Yes, yes, I'm a compilation-picking cheat, but with reason…compilations did once count towards the Official Albums Chart, and this one is special - it manages to magically represent my entire music collection in one piece of plastic. 
From Velvet Underground to Salt N Pepa, via Dolly Parton, Prince and Vitalic – it's an electrifying 60-minute jolt of genre-hopping, 'instant house party' brilliance from the Dewaele brothers. Wittily sewing together the finest pop, rock 'n' roll, disco and electroclash bangers, it became a critically-acclaimed cult hit in the early Noughties and kickstarted my love for both electronic music and making eclectic party playlists. It was kinda like the greatest ever Spotify playlist, before iTunes and the digital music era had even begun.
Released during my university years, As Heard On Radio Soulwax soundtracked my first summer season as an Ibiza worker. Garlands Liverpool used to put on these amazing pop-up parties all over the island, and would drop Dolly Parton 9 to 5 right in the middle of a load of house tunes every week, inspired by a highlight of the 2ManyDJs mix where Destiny's Child Independent Women out of nowhere morphs into the country classic. Good times all round.
Fast-forward to 2018 and now working in the music industry myself, I appreciate the record on a whole new level – it took bootleg culture official. Hats off to the label PIAS that secured clearance on 114 different tracks for one album release. Wow. 
Oasis - (What's The Story) Morning Glory? (Rob Poole, Commercial Manager)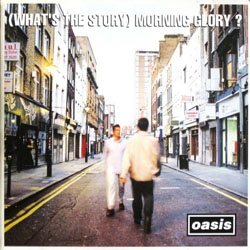 It was the first album I was ever bought on cassette as a kid and even though I was very young it completely blew my mind. Don't Look Back In Anger was my favourite off the album at the time, and I'm still not sure who Sally is but it's a great song. Other highlights have to be Wonderwall and the eight-minute supreme Champagne Supernova!

Madonna – Confessions on a Dance Floor (Justin Myers, Freelance Online Editor)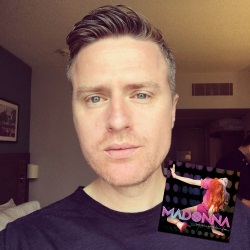 Madge and me – we've been together since the beginning. Ever since she first appeared on TV as a kind of ragtag "oh I just made a record, you can dance to it if you want" half-finished popstar who looked like she'd got dressed at a jumble sale, the very small me gazed in wonder, and was hooked. There were ups and downs and many, many pop classics along the way, but while there is a special place in my heart for almost every Madonna track – even the 'bad' ones – it is this 2005 masterpiece that claims the largest share of all. Coming off the back of American Life, a relative mis-step both critically and in terms of sales, where else would Madonna go to lick her wounds but back home to the disco?
You'd be forgiven for thinking with its incessant, powerful beats and euphoric production, that Confessions would be just another anonymous dance album, but Madonna isn't afraid to go deeper and darker in places, musing on her megastardom, her marriage, her past and, a running theme throughout her career, religion. Led by the killer, Abba-sampling tour de force Hung Up, Confessions silenced naysayers – temporarily as it turned out, but never mind – and spawned Madonna's greatest world tour in over a decade. It's a relentless, breathless journey through Madonna's mind, all the while happily trapped in the best club you've ever been to in your life. When it ends, with the muted but still brilliant Like It Or Not, it's like stepping out from the club and into the harsh morning light – you just want to go back in for one more song. Please?
An 'imperial phase' is when a popstar is at the pinnacle of their career, shifting stacks of records, having big hits, selling out arenas, owning the radio and being generally unavoidable and untouchable. Many pop acts barely manage one. Thanks to this album, Madonna claimed her third. How many popstars can honestly say that?
Confessions on a Dance Floor confirmed what we guess we already knew – we're never done with Madonna until she's done with us.
My Chemical Romance - The Black Parade (Jack White, Content & Brand Executive)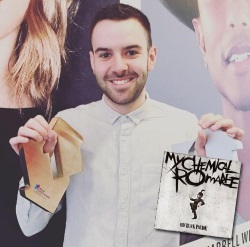 When I was a young boy... I repeated this album over, over and over again. After hearing the title track for the first time, I was hooked on My Chem and my fandom began. I was so into this album, me and my friend Amber would do our very own 'Black Parade' at school during lunchtimes; we'd select our fave song of that particular moment and walk around the drama studio playing it as our small way of promoting Gerard Way and the boys' brilliance.
For an album with an underlying theme of death (there are literally two songs called The End. and Dead!), the album certainly brought a lot of smiles! Euphoric belters like Famous Last Words, This Is How I Disappear and Teenagers introduced me to head-banging while sombre numbers like I Don't Love You, Sleep and Disenchanted 💔 take you to a whole other level.
Throw in a random helping of uncredited Liza Minelli vocals and a Number 1 single in Welcome To The Black Parade and you have a killer album that stands the test of time. Cheers lads!
The Beach Boys - Pet Sounds (Jonathan Woods, Chief Financial Officer)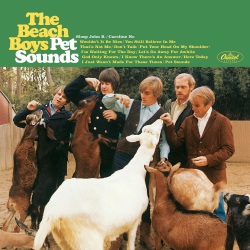 My favourite album at the moment is Pet Sound by the Beach Boys. It may have something to do with the fact that I saw it performed live a couple of months ago at the London Palladium!
Even though it is 50 years old, only peaked at No10 in the Billboard chart and No2 in the UK chart, it has stood the test of time and is one of the first concept albums produced - every track is iconic.  Even the great Paul McCartney praised God Only Knows as the greatest song ever written. And, apparently the track was written in under an hour by Brian Wilson and Tony Asher.
Kanye West - My Beautiful Dark Twisted Fantasy (Nik Sharma, Charts Operations Assistant)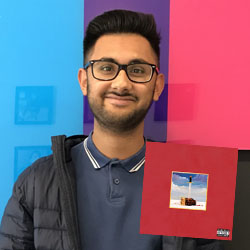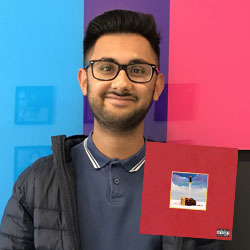 This album is very special to me and I vividly remember buying the CD from HMV in Brent Cross back in 2010. I was so excited the whole train journey home and when I finally put the CD into my Hi-Fi system and listened to it for the first time, I was completely blown away. Sonically the album was leagues above any other album released at the time and it took the best part of every previous Kanye album and combined them to perfection. Incorporating elements of soul, electro, old school Hip-Hop and symphonic styles, as well as progressive rock.
The whole recording process and roll out for the album was amazing too with Kanye isolating himself in Hawaii for 6 months and flying in a variety of artists like Jay-Z, Nicki Minaj, Kid Cudi, Elton John and Justin Vernon to help him complete this masterpiece.
Kanye then announced a free music programme called Good Fridays to build up hype for the album. As part of this, he released a brand new song for free every single Friday until the album came out. Every unreleased song he dropped as part of this Good Friday series was incredible and really adds to this whole Dark Fantasy era.
This album has inspired countless other artists like Kendrick Lamar, Drake, J. Cole, Travis Scott and more. I think this is Kanye's best album and it still sounds just as good today as the day it first came out.
The Beatles - Sgt. Pepper's Lonely Hearts Club Band (Austen Hornbrook, Financial Controller)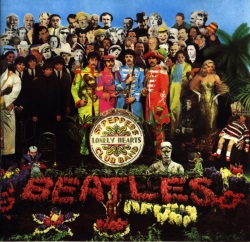 Before Sgt. Pepper was released, the single was generally the focus leaving the long playing record as a bit of an afterthought. Sgt. Pepper changed that perception and made it possible for the album to be an artistic statement in itself. Some people will argue that Pet Sounds or Revolver got there first, but I think Sgt. Pepper builds on those records and confidently announces the arrival of the concept album.
Not only were The Beatles unrivaled songwriters by 1967, they (together with George Martin) were also pioneering sound experimentation, pushing their 4 track recorder to its limit. Sgt. Pepper is not just a collection of songs. It is designed specifically to be listened to from beginning to end. Although the album definitely follows the psychedelic flower power movement of the time, it's also greatly inspired by Victorian music hall. I think this makes it The Beatles most English sounding record, and overall it represents what a great album should be – a musical journey. 
Rancid - …And Out Come The Wolves (Gus Hully, Senior Analyst)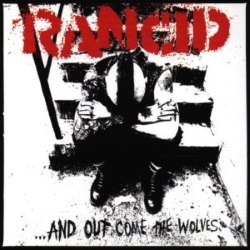 With an album cover paying tribute to legendary hardcore punk band Minor Threat, …And Out Come The Wolves is a magnificent hybrid of punk rock and ska punk that easily stands the test of time over 20 years after its release. After seeing the video to Time Bomb on the defunct but definitely not forgotten P-Rock TV channel, I went straight down to the local HMV and picked up a copy of this album and I was hooked. The 19 tracks on here are littered with excellent singalongs, huge choruses, ridiculous basslines from the ever so talented Matt Freeman and captivating stories courtesy of both Lars Frederiksen and Tim Armstrong. Whether you can understand what Tim is saying half the time is a different matter, but with the lyrics included in the album booklet then you're all sorted.
I'm really not sure I could choose my favourite song from the album as they're all wonderfully crafted songs! From the fast punk rock opener of Maxwell Murder, the double combo of the first two singles of Roots Radical and Time Bomb, the nostalgic tale of what Tim and Matt got up to in Operation Ivy during 'Journey To The End Of The East Bay' and then the bouncy ska of 'Old Friend' means this album is pretty much perfect to me.
In April of 2016 I was ever so lucky to get the chance to go see Rancid play this album in full at Groezrock Festival in Belgium. Watching 19 tracks that soundtracked your teenage years whilst being surrounded by 20,000 other punks that care about the album in the same way that you do was a wonderful experience. This album still sounds fresh and is the perfect record for this wonderful weather we're getting right now. Stick it on and I'll see ya in the pit.
Paramore - RIOT! (Helen Ainsley - Content & Brand Assistant)
The first proper gig I ever went to was Paramore in 2008 at the Newcastle (then Carling) Academy. I've gone on to see them a few times since and the songs that resonate with me the most are the ones featured on RIOT! – the top-of-your-lungs, chant-along crowd pleasers.
There were a lot of contenders for my favourite album, but I was a teenager when Paramore, Fall Out Boy and My Chemical Romance were topping every MySpace playlist... So maybe the fact that it was released during my early teens was what really pushed it to the top of the list.
Every song feels like a classic – each with different elements to enjoy. From the massive opener For a Pessimist I'm Pretty Optimistic, to the emotional When It Rains and of course Misery Business, they all remind me of the experiences of my earliest gigs and festivals, which were the best times of my childhood.
Tyler, the Creator - WOLF (Elli Brazzill - Chart Operations Assistant)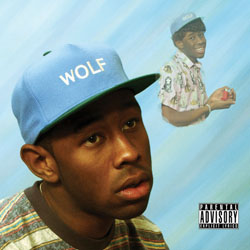 Around the start of 2014, I randomly discovered the video for the album's penultimate track Tamale. I was immediately blown away by the creativity, individuality and huge levels of not giving a f**k Tyler portrayed, and I had to hear more (and this is all coming from an indie kid teen who is certainly not into hip-hop, well, until this point).
WOLF's release led to me becoming a Tyler obsessive and it furthermore became my gateway into the world of hip-hop itself, which is probably why it holds such an important place in my heart. The album contains many overarching themes, continuing the story of Tyler's many alter-egos (naming the album after one of them) and discussing topics from crazed fans to true love to his estranged father and much more within 18 brilliant tracks. My music taste, friends and honestly entire life wouldn't be the same today without it!
Now we need you!
It's not all about us - we want to know what your all-time favourite album is and why. Tweet us at @OfficialCharts, tagging #NationalAlbumDay.
Need more inspiration? Watch music stars Lionel Richie, Olly Murs, Barry Gibb and more reveal their favourite albums to Official Charts: