With years of keen TV talent show viewing behind us, we know only too well that very often, the runners-up can go on to have a more successful career.
Back in 2002, however, not being picked as the winner was seen as the kiss of death. When Popstars finalists Kelli, Michelle, Tony, Kevin, and Jessica weren't selected to be in the handpicked pop group Hear'Say, it was supposed to be all over for them.
They didn't give up, however, and came together to form Liberty, and all was going pretty well as they went Top 5 with debut hit Thinking It Over, until yet another setback – the name Liberty was already taken by a different band.
The dream appeared to be over, until the plucky quintet whacked an X on the end of their bandname, donned some of the tightest PVC ever seen on the face of the Earth, and released an instant pop classic.
Just A Little was fortunate to come when edgier pop was beginning to dominate: Sugababes had just scored a huge comeback Number 1 with Freak Like Me, and Holly Valance had scored a smash with the quirky Kiss Kiss, and the public were looking for songs that had, well, just a little bit more…
First-week sales were huge, with 153,000 copies flying off the shelves, and finishing as 2002's ninth best-selling single. To date, Just A Little has 638,000 UK chart sales, including 9.9 million streams since record began in 2014.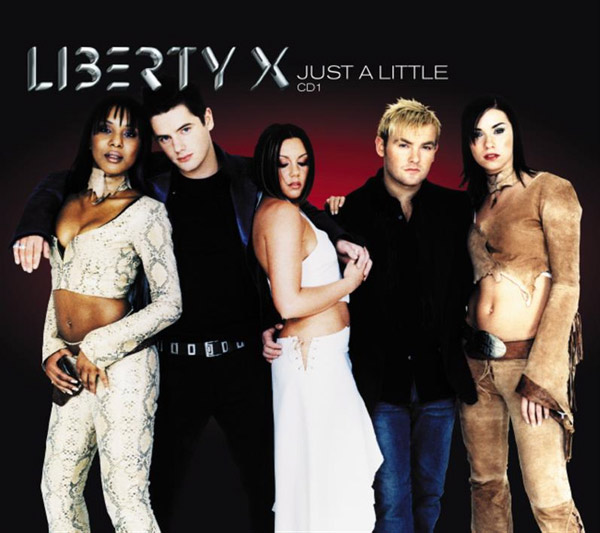 Elsewhere in the Top 40 that week, Enrique Iglesias was new at Number 3 with Escape, the follow-up to his huge chart-topper Hero, and Fat Joe and Ashanti's R&B smash What's Luv? was new at Number 4.
Elsewhere in the Top 10, P!nk's Don't Let Me Get Me was new at 6, while trance outfit Milk Inc were in at 9 with In My Eyes. Boy band A1 landed just outside at 11 with what would be their final single Make It Good, and Eurovision hopeful Jessica Garlick – herself a graduate of TV talent show Pop Idol – was at 13 with Come Back.
Listen to the Official Singles Chart from this week in 2000 on Spotify below. Also available on
 

Apple Music

 

| Deezer