Back in 2007, when I was half way through my University degree, I was in charge of fulfilling the riders of artists performing at the student union. These were acts ranging from up-and-never-quite-coming bands to mid-tier '90s and '00s pop groups who were almost exclusively on the club PA circuit. Booze was the usually the only request, and in the case of East 17, lots of it.
One performer who still sticks out is Amanda Wilson, singer on The Freemasons' first two singles Love On My Mind and Watchin', whose only request before taking to the stage was a single vodka and coke. The Freemasons – aka Brighton duo James Wiltshire and Russell Small – were in the process of taking over the charts, and as a huge pop fan, I was excited to merely be in the presence of someone connected to them.
"That's so wonderful, it's so great to hear stories like that!" James told me over the phone. "Everything we did was so vocal led that we never really got to do appearances like that. I remember Amanda used to really enjoy the club circuit."
Between 2005 and 2009, The Freemasons were the go-to for a remix that was both club and radio friendly. James had honed the craft as a programmer for DJ remix distributor DMC under the alias Jimmy Gomez, and Russell as one half of Phats & Small. James believes it was their modern disco makeover of current hits with full vocals intact that was the key to their success. "It was all just a great couple of summers of trying to work out how we could bring disco forward but still have a modern edge to it and a bit of funk," James explains. "It was finding how we could get dance music sounding a bit like Chic did in the disco days. In other words, it had an edge to it."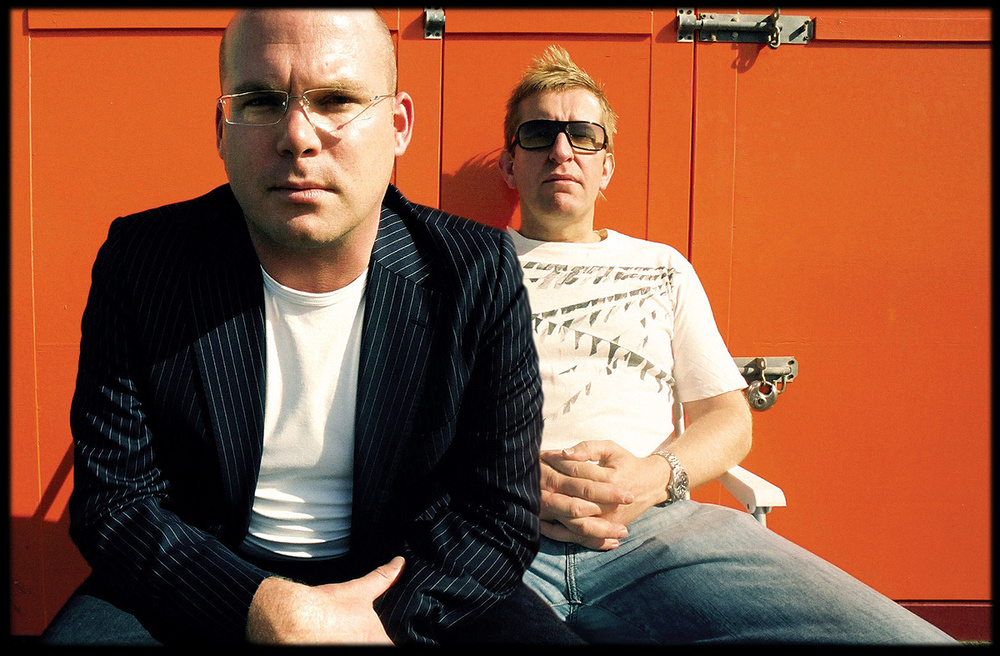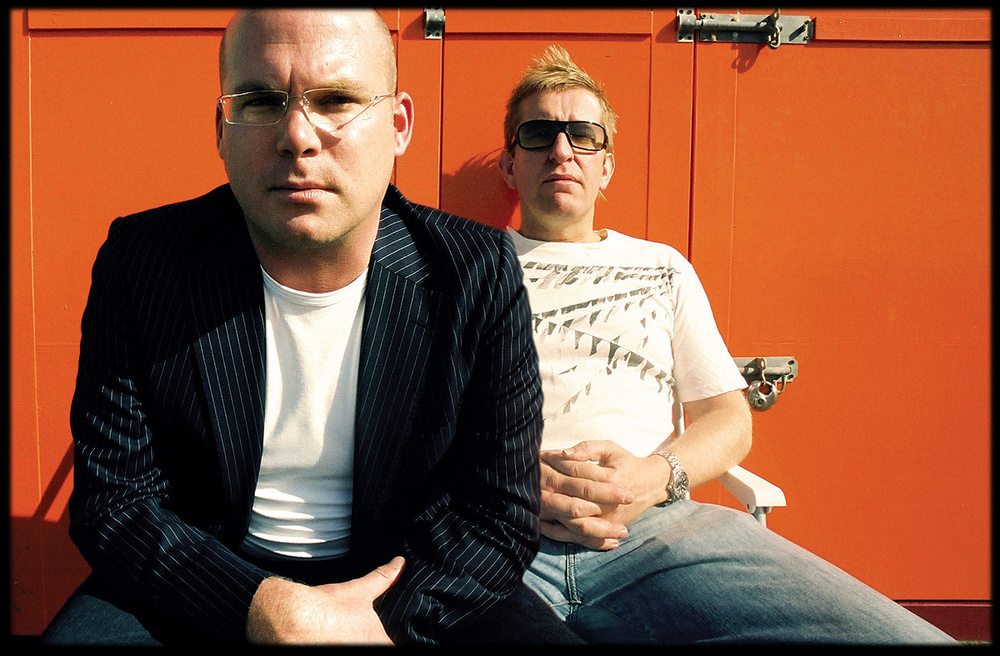 The Freemasons aka James Wiltshire and Russell Small
The pair hit the ground running almost immediately, landing their first hit six months into their partnership. Love On My Mind, a re-work/mash-up of Jackie Moore's This Time Baby and Tina Turner's When The Heartache Is Over, debuted at Number 11 in 2005. Shortly after, they remixed Faith Evans' Mesmerized to huge acclaim, leading to a call from Beyonce's management, who were looking for a looking for a Euro-friendly mix of her latest single Déjà vu. "It all happened so quickly, and it was very straightforward," James recalls. Her manager contacted us and said, 'look, if we're going to hire an English guy to do this, I hear you're the guys to do it'. What we weren't prepared for was Radio 1 just playing our version."
The mid-noughties saw a explosion of R&B music in the US from the likes of The Game, Snoop Dogg and Bow Wow, but the sound wasn't connecting in the UK and Europe, where pure pop and funky house dominated radio and the charts. "We were told Radio 1 felt more comfortable playing our version of Déjà vu because it tested better with their audience," James recalls. "I think they played the two versions in tandem for two weeks before just playing the remix." The song debuted at Number 1, boosted significantly by their version. "That was a massive sea change in what we were doing. I think it was one of the first times since Sure Is Pure remixed Chic that a remix has surpassed a production from an American label."  
The pair continued to release their own music through Brighton's Skint/Loaded Records and earned a sprinkling of Top 40 hits, including Watchin', Rain Down Love and Uninvited, but the demand for remixes had taken over. "We weren't incredibly young, both in our mid-30s at this point," James says. "So to have these successful remixes kicking alongside our own music was enormous for us."
Their two big remixes were Kelly Rowland's Work - a Number 4 hit in the UK but chart-topper across Europe thanks to their re-work – and Beyonce and Shakira's Beautiful Liar. The latter, James says, was particularly satisfying because "we took a record that the label didn't really have any plans for in the UK. Amanda Ghost wrote it, and for a short time she was running Epic in the States. She told us, 'You do realise you've made me a million dollars?' We could feel the impact in the UK because our DJ work was going through the roof, but we had no idea until then it had reached Number 1 in 15 countries."
Requests for remixes by some of the world's biggest acts kept coming in, including Whitney Houston (Million Dollar Bill), Kylie Minogue (The One), more Beyonce (Green Light, Ring The Alarm) and Solange Knowles (I Decided). Did working with such established artists result in the pair getting caught up in label politics? "We did – in fact there was plenty of label politics," James admits, "But it's probably best I don't talk about it because most of those people still work in the industry. A couple that you mentioned just now were difficult. The easiest was Beyonce's team. They were so direct and it meant the job was done quickly. Unfortunately, one of the caveats of remixing is that it's always for a fixed fee, so you don't get any royalties."
James' favourite Freemasons remixes are Ring The Alarm ("When we played it at Mardi Gras in Sydney to 9,000 people, that song absolutely erupted) and Work ("I can't believe we got away with mixing disco with an Indian instrument"), but there are some he had hoped would be bigger. One is their re-work of Kylie's The One, which James says was "at some point scheduled to be the first single from that album. We were very upset about that one because we loved it. It was wonderful seeing her do it on tour." Another was their club mix of George Michael's I Want Your Sex, scheduled to go on a reissue of his Faith album in 2010 that was ultimately cancelled after George crashed his car into a Snappy Snaps under the influence of cannabis.
Today, James runs F9 Audio, an electronic music production centre that helps up and coming producers hone their craft. "It's one of the most positive things I've ever been involved in," he says, "and since becoming a father it's all about the next generation of producers for me. To help people through the complexities of producing is so rewarding."
He's still remixing, too, having recently put his shimmering funky house touch to Metro and Nelly Furtado's Sticks & Stones. "Nelly's such a great vocalist, which I never really noticed before. This is what I love about remixing – when you're in the studio and you're confronted by just the isolated vocals, some of the performances really are second to none."