Nathan Dawe isn't letting his newfound success and fame get to his head. The down-to-earth DJ and producer from Burton has just had a Top 3 hit with his new single Lighter ft. KSI, but when we ring him up for a chat, he's just come back from Argos to get himself an electric fan. Same Nathan, same.
"It is pretty mental," Nathan told OfficialCharts.com of scoring his first Top 10 single. "It's nice to have a song unreleased for so long and really believing in it and then it is so well-received so quickly. We didn't expect it to do this so soon."
Nathan reached Number 12 with his breakout single Flowers in June, some 16 weeks after its release. It's a stark contrast to Lighter that was the highest new entry on the Official Singles Chart last month, rising to Number 3 on the latest rundown. The genesis of each song contrast too; Flowers was a fresh, dance/rap take on Sweet Female Attitude's 90s garage anthem, whereas Lighter was pitched to him by Ella Henderson, who has uncredited vocals on the track.
"For Ella, it didn't fit her artist profile at the time," Nathan explained. "She had a lot of other releases planned and it wasn't really right for her. If you were to hear the song like it was before, Ella wrote it in a ballady, slow, classical way. It came to us and we obviously sped it up, pitched the vocal up and completely transformed it. She thought it was sick and wished us luck with it. She actually recorded an acoustic version of it last week with me and KSI, so I'm excited for when that drops."
Turns out Nathan had another single ready to go before Ella presented Lighter to him, and they decided to go with that instead. In fact, it may never see the light of day at all.
"We had it all ready and we even shot a music video. It was a while ago. It was another dancey, girly, infectious record but it's probably not at the level now that would be expected of me to bring out. We'd need to work on that again. We felt like Lighter was the stronger option and we got KSI on it so we went with that. It's all about timing."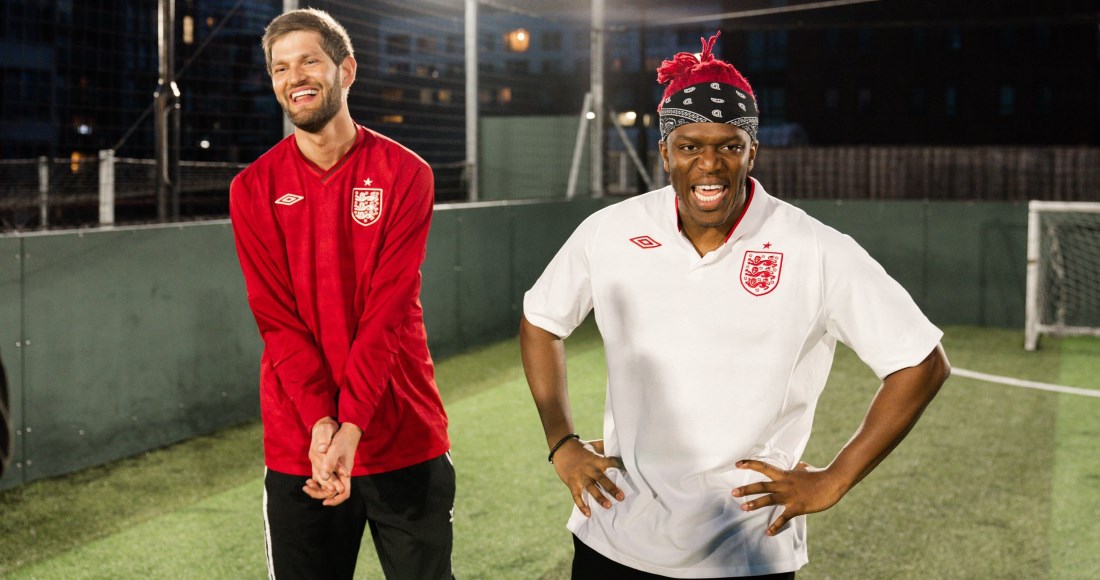 We didn't find out who had featured on it, but we know it's not Becky Hill. Nathan wanted us to put a song with her, and a dream collab with Drake, out there into the universe. We've done our bit, so watch this space.
So what's next for Nathan? He says he has another 15-20 songs in the bank and wants to keep up the momentum with the dance/rap niche he's created for himself.
"There's not been any talk of an album or an EP yet. Because we've got an eclectic mix of records ready - R&B songs, slow jams, bassline tunes - I'm not going to completely rule out one day maybe a multi-genre EP coming out. But for now it's all focused on getting thse next singles ready to go, keeping in-line with the house/rap genre we have stumbled upon! It would be silly to not take [the success] of it seriously. We're going to stay on that road for now."