Comprised of former JLS member Marvin Humes, alongside producer/remixer The White N3rd and producer/songwriter JKAY, new dance collective LuvBug are set to release their very first single Resonance in the UK this week.
Hi Marvin and JKAY! How did you guys meet?
JKAY: "Me and Marv have known each other since we were teenagers. We literally lived 2 minutes from each other in South East London, I was doing early production and Marv was songwriting and doing his solo stuff. Throughout the years I've done stuff with JLS as well and then, when Marv started DJing, he had the idea for the whole LuvBug thing and introduced me to Scott [The White N3rd] and we started making music together.
"We just clicked in the first session we did. It wasn't planned, it just came out really good and we decided to carry on, and here we are!"
Do the three of you all have different musical influences, or are you quite similar?
JKAY: "We've all obviously had different journeys to where we are now, but we've come from the same place. Our influences are more or less the same. We all love the '90s new jack swing R&B and house and garage, so we're kind of mixing that with the music that we would play out now in a DJ set.
"We all bring something different. I've done a lot of work in the states, Scott's [The White N3rd] done a bunch too and Marv's obviously worked everywhere. We've come from the creative side to the DJ side as opposed to a lot of other dance acts, who start off in the clubs DJing and then move to the creative side."
Marvin, at first you didn't tell people that you were behind Luvbug. Do you think people are surprised when they find out it's you?
Marvin: "Yeh, I guess they are, but that's a good thing. For us it was always important to hold back the fact that I was involved at the beginning because we wanted people just to hear the song organically and not have any preconceptions."
Have you made a conscious decision not to sing on the tracks?
Marvin: "100% yeh. I've hung up my singing football boots!"
Forever?
Marvin: "Yeh, man."
So there aren't any JLS reunion tours on the way?
Marvin: "No, that's not on the cards."
How is touring as a DJ different to touring with JLS?
Marvin: "I guess it's different because you're working later hours in nightclubs! Usually we'd be just in a nightclub partying but this time I'm behind the decks. I don't have to do as much promo/press now. It's a bit of a different world but I still loved the whole experience of JLS and I'm loving being a part of LuvBug now."
Are there any big names on the dance scene that you aspire to be like?
Marvin: "The pioneers of this whole DJ/producer/artist craze are Calvin [Harris], David Guetta and Avicii. They're the three biggest. You have to take your hats off to them because not only are they amazing DJs, they're also great songwriters, producers and great artists. I think if you're going to base your career on the success of somebody else's, those three are the bench marks!"
You supported David Guetta recently in Las Vegas (at One Direction's Niall Horan's 21st birthday party). Was that a scary prospect, to open for someone who is so big on the dance scene?
Marvin: "Definitely, but it was a great challenge for me. I loved it and it was one of the best gigs I've done. And, because it went so well that night, I got asked to go on after Diplo the next night which again is a massive achievement."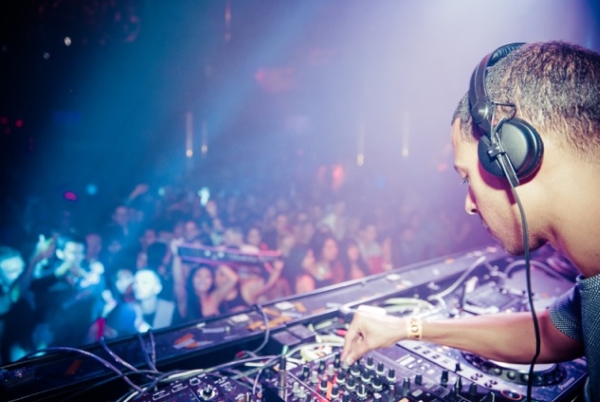 Resonance has had a great reaction, did you know when you were making it that you were on to a winner?
Marvin: "We didn't anticipate that it would get such a good reaction, its really exciting and positive that it has. We've worked on so many tracks - my LuvBug folder on iTunes has about 100 songs. Even taking out remixes and different versions, we've got at least 50 original tracks."
With that many tracks was it hard to decide which one to release first?
Marvin: "Yeh, it's always the difficult part. It's hard to be objective and impartial when you've got so many records that you've worked on. You do know what you feel everybody else would like, but who knows if we made the right decision!"
You guys have been working with lots of up and coming vocalists, who are you championing?
JKAY: "A bunch of people! A lot of them are our mates who just happen to be amazingly talented. We've done tracks with MNEK, Becky Hill, Joel Compass, All About She, Angel Haze - some great UK talent. Now it really is about the music, even with house music there's still a hell of a lot of musicality to it and a lot of soul in the instruments and the vocals."
Marvin, your wife Rochelle is in The Saturdays, will she feature on any new LuvBug tracks?
Marvin: "Potentially. It's great having a wife who's an amazing singer. I pull her in to the studio sometimes and ask her to sing on a track for me."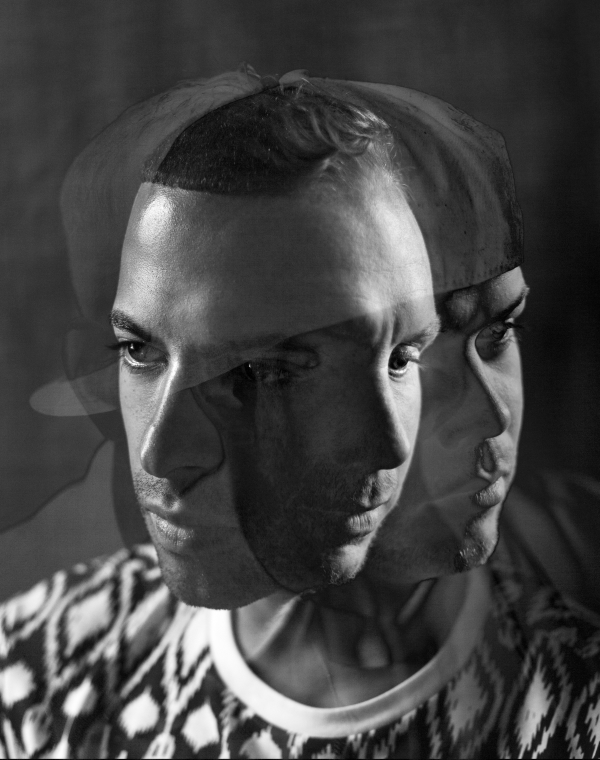 If you could collaborate with anyone in the world, dead or alive, who would you choose?
JKAY: "Wow, that's a question!"
Marvin: "I'd love to work with Michael Jackson."
JKAY: "Or Stevie Wonder."
Marvin: "Bob Marley! Bob Marley on a house hit would be sick!"
Is there a LuvBug album coming soon?
Marvin: "The album will definitely be next year. I wouldn't say the album's finished but if we had to close the album we could. We've got enough material, but the beauty of this project is that we're not under any pressure to have to release an album in time for Christmas or anything like that. I think we're gonna do at least three singles before the album."
Have you chosen what the next single will be yet?
Marvin: "We've got ideas but there are about six real contenders to choose from. We're making the decision this week, we just want to make sure we pick the right one!"
Resonance is out now.
JLS' Aston Merrygold signs solo record deal
JLS reveal video for farewell single Billion Lights
The nation's favourite JLS tracks revealed!