Maisie Peters has answered the eternal question of - are you a good witch or a bad witch? as she officially announces her second album. 
Glinda better keep one eye open when she sleeps, however, as there seems to be some another benevolent magic-wielder in town, and her name's Maisie. 
Following the teasing of several droplet singles over the last 12 months (including her very chaotic bop Cate's Brother, or as its also known, Stacey's Mom but for the gays), Maisie is now ready to let you into the fully-formed world of her sophomore album, The Good Witch. 
Due to drop June 16 via Gingerbread Man/Atlantic, The Good Witch is the follow-up to Maisie's acclaimed debut, You Signed Up For This, which memorably debuted at Number 2 on the Official Albums Chart, after a chart battle with none other than Kanye West (!).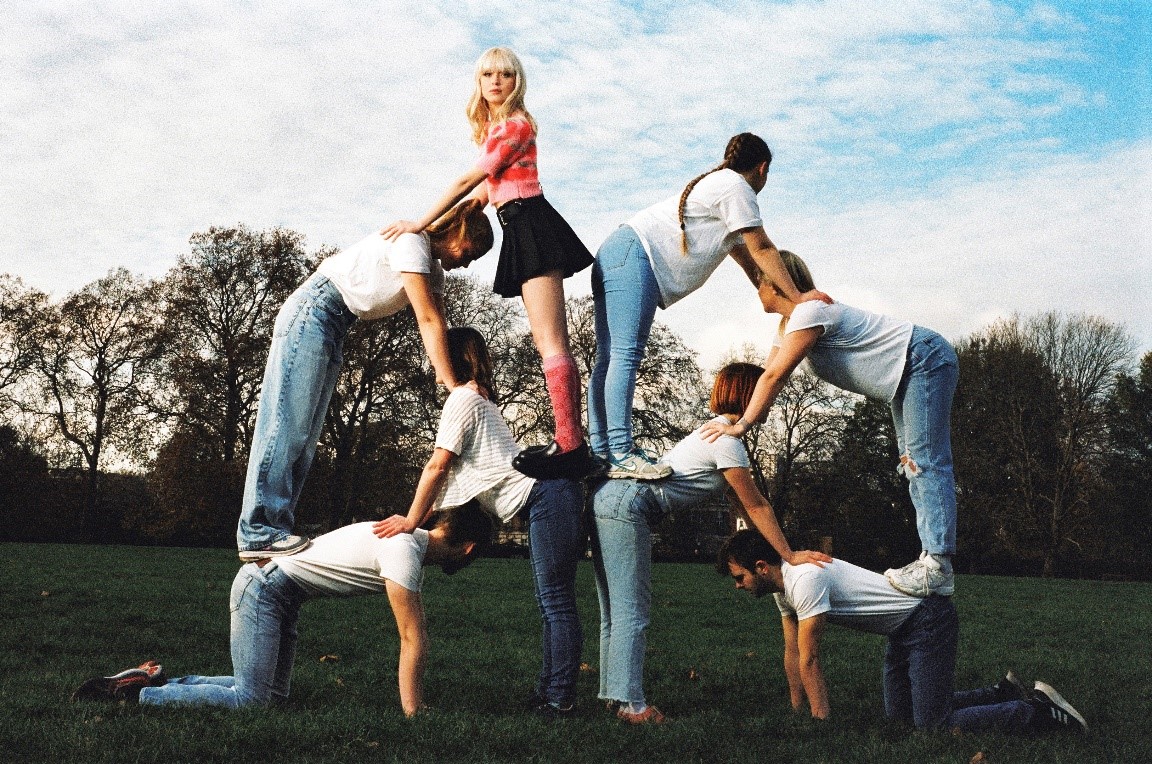 Announcing the release of The Good Witch, Maisie said: "This is my heart and soul, my blood on the page, the collection of stories that I've managed to capture in the past year. A true chronicle of my life in recent history, it is my own twisted version of a breakup album and it all draws upon the same couple of months' worth of experiences and inspirations.
"It ducks and weaves between the real and surreal, and centres my own universe, of which I am of course the keeper of the keys and the holder of the cards - the good witch, if you will. It goes from light to dark in the flip of a switch and I hope takes you on a journey whereby the end you feel like you've gotten lost in someone else's planet for a bit."
For the record, Maisie has worked once again with her frequent collaborator Joe Rubel, and has also welcomed Max Martin proteges Oscar Gorres (Troye Sivan) and Elvira Anderfjärd (Taylor Swift) into her world, as well as Two Inch Punch (Jessie Ware), Matias Tellez (girl in red) and Brad Ellis (Little Mix), in album sessions that stretched from LA, to Stockholm to the English countryside. 
The Good Witch era has, of course, already begun with the release of its lead single, Body Better, a quirky and really intelligently layered mix of folk and synth pop, as Maisie laments her obsession with her ex's new paramour. 
At the tail-end of last year, Maisie actually gained her highest-ever charting single in the UK, with Xmas track Together This Christmas peaking just outside the Top 40. You Signed Up For This was trailed by the supercharged single Psycho, co-written by Ed Sheeran, while we named its lead single, the wistful John Hughes Movie, one of our favourite songs of 2021. And it's true, that's a bridge even Taylor Swift would be jealous of.
The Good Witch drops June 16. You can pre-order it here.
Article Image: Alice Moitié