Louis Tomlinson has announced details of his brand-new documentary film All Of Those Voices.
Following Louis on a sell-out 2022 world tour as he records his Number 1 album Faith In The Future, All Of Those Voices will be released in cinemas worldwide on Wednesday March 22 2023.
A partnership with 78 Productions and Trafalgar Releasing, and directed by Charlie Lightening, All Of Those Voices promises a 'refreshingly raw and real look at Louis Tomlinson's musical journey.'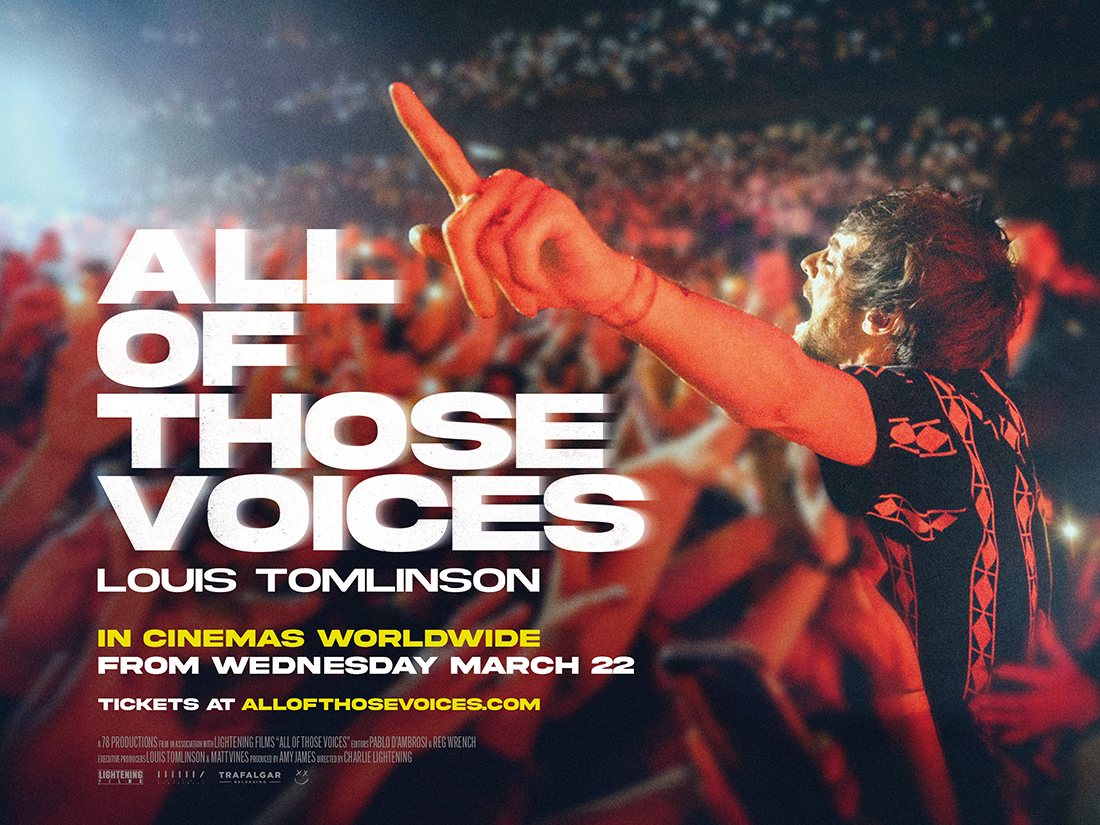 Speaking about the release of the film, Louis says: "This has been something I've been working on for years, I'm really excited to finally put it out into the world.
"I've said it a million times but I'm lucky enough to have the greatest fans an artist could wish for, and as they always go above and beyond for me, I wanted to share my story 'in my own words'."
Marc Allenby, CEO of Trafalgar Releasing, adds: "We are excited to partner with Louis and his management team to bring his incredible story to cinemas worldwide.
"Louis' continued success beyond One Direction is inspiring, and clearly shows his global reach as an artist. We look forward to bringing his fans together to celebrate his life and work on the big screen this March."
WATCH Louis Tomlinson thank fans as Faith In The Future goes Number 1:
Tickets for All Of Those Voices will go on sale at 2pm GMT on Wednesday 22 February. Visit www.allofthosevoices.com for ticketing and the most up-to-date information about participating cinemas globally.
NOW check out Louis Tomlinson's complete solo discography: