Kylie Minogue has announced a new greatest hits album.
Step Back In Time: The Definitive Collection is released on Friday June 28 and features her new single New York City, released tomorrow (May 3).
The hits collection (available to pre-order now) features 42 of Kylie's signature songs, the tracklist including her seven UK Number 1s including the million-selling Can't Get You Out Of My Head, and a further 23 tracks that hit the Official Singles Chart Top 10. 
The album will be available on CD, deluxe CD with 32-page book, digital download, five coloured cassettes and three vinyl formats. The cassettes omit Your Disco Needs You and New York City, while the trio of vinyl variants - black, mint green and picture disc (the latter exclusive to Kylie's webstore) - each contain 20 tracks and come with a digital download code for all 42 tracks.
MORE: Kylie Minogue's hidden gems and deep cuts you need in your life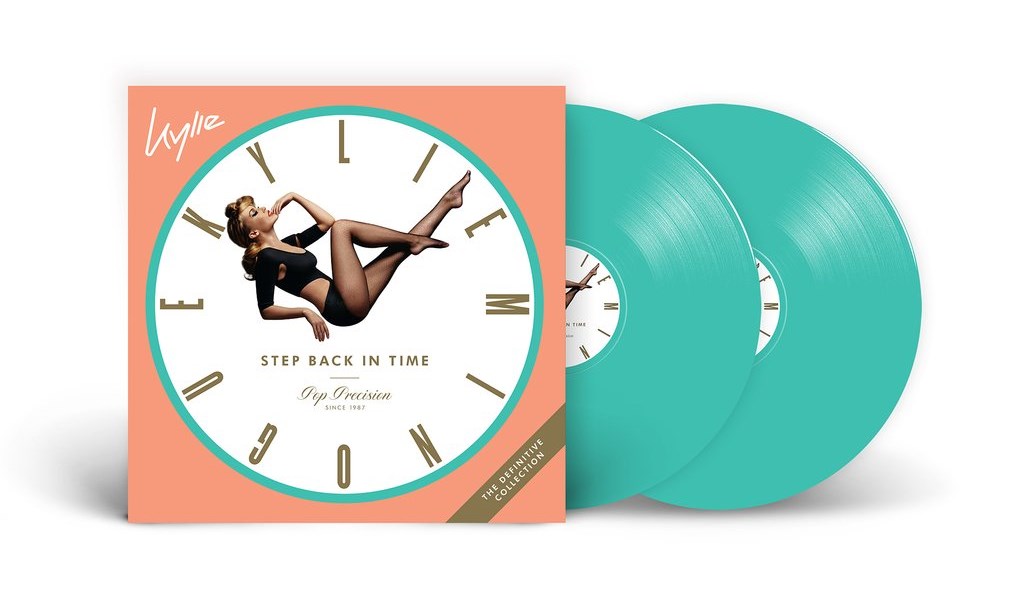 Notable omissions include If You Were With Me Now, her 1991 Number 4 hit with Keith Washington, Word Is Out, historic in that it was Kylie's first single to miss the Top 10, the Number 6-peaking Chocolate from her Body Language album, and Top 10 hit Giving You Up from her first Parlophone greatest hits Ultimate Kylie.
No songs from the festive album Kylie Christmas or reworkings collection The Abbey Road Sessions are included, while there's also no representation from Kylie's Kiss Me Once album which included the Number 12-charting Into The Blue.
Top 40 hit Timebomb appears on a worldwide-released album for the very first time, while also included is Your Disco Needs You, Kylie's most popular song that was not released as a single in the UK.
Click here to view Kylie Minogue's full UK chart history which includes 6 Number 1 albums and 51 Top 40 hits.
MORE: 50 golden chart facts about Kylie, the original pop princess
Step Back In Time: The Definitive Collection tracklist
Can't Get You Out Of My Head
Spinning Around
Love At First Sight
Dancing
In Your Eyes
Slow
All The Lovers
I Believe In You
In My Arms
On A Night Like This
Your Disco Needs You
Please Stay
2 Hearts
Breathe
Red Blooded Woman
The One
Come Into My World
Wow
Get Outta My Way
Timebomb
Kids (with Robbie Williams)
Stop Me From Falling
Step Back In Time
Better The Devil You Know
Hand On Your Heart
Wouldn't Change A Thing
Shocked
Especially For You (with Jason Donovan)
I Should Be So Lucky
Celebration
The Loco-Motion
Give Me Just A Little More Time
Never Too Late
Got To Be Certain
Tears On My Pillow
Je Ne Sais Pas Pourquoi
What Kind Of Fool (Heard All That Before)
What Do I Have To Do?
Confide In Me
Put Yourself In My Place
Where The Wild Roses Grow (with Nick Cave & The Bad Seeds)
New York City (Bonus Track)