Imagine a world without Kylie Minogue. On second thoughts, don't go down that hole, because we have and it wasn't pretty. Thank goodness we have her.  
Along with a new career retrospective Step Back In Time, Kylie is set to perform at Glastonbury for the first time this weekend in the Legends slot, 14 years after she had to cancel her headlining appearance when she discovered she had breast cancer.
To celebrate Kylie's triumphant Glasto takeover, Official Charts brings you 50 chart facts about the pop superstar.  Right, deep breath...
1. Kylie Minogue has had 7 UK Number 1 singles – the same number as Michael Jackson, Robbie Williams, Elton John and George Michael. They are: I Should Be So Lucky, Especially For You, Hand On Your Heart, Tears On My Pillow, Spinning Around, Can't Get You Out Of My Head, Slow.
2. Across those seven singles, she's logged a total of 16 weeks in pole position.
3. She's spent a total of 20 weeks at Number 2 over the years. Argh! 
4. Rihanna, The Spice Girls and Madonna are the only female acts to have more UK Number 1 hits than Kylie Minogue.
5. Kylie's singles have so far spent 317 weeks in the Official Singles Chart Top 40.
6. Of that, 118 of them were in the Top 10.
7. Kylie is the most successful Australian on the Official Chart. Her Neighbours chum Jason Donovan trails her, with four visits to the top spot.
8. 11 of Kylie's singles peaked at Number 2 on the Official Singles Chart. Only Madonna has more, with 12.
9. She's had plenty of Number 2s (if you know what we mean) but only two Kylie songs have peaked at Number 3 – In Your Eyes in 2002 and All The Lovers in 2010.
10. Kylie has been kept off Number 1 by the same band on three separate occasions with three different songs, but who is this chart nemesis? It's Scottish quartet Wet Wet Wet.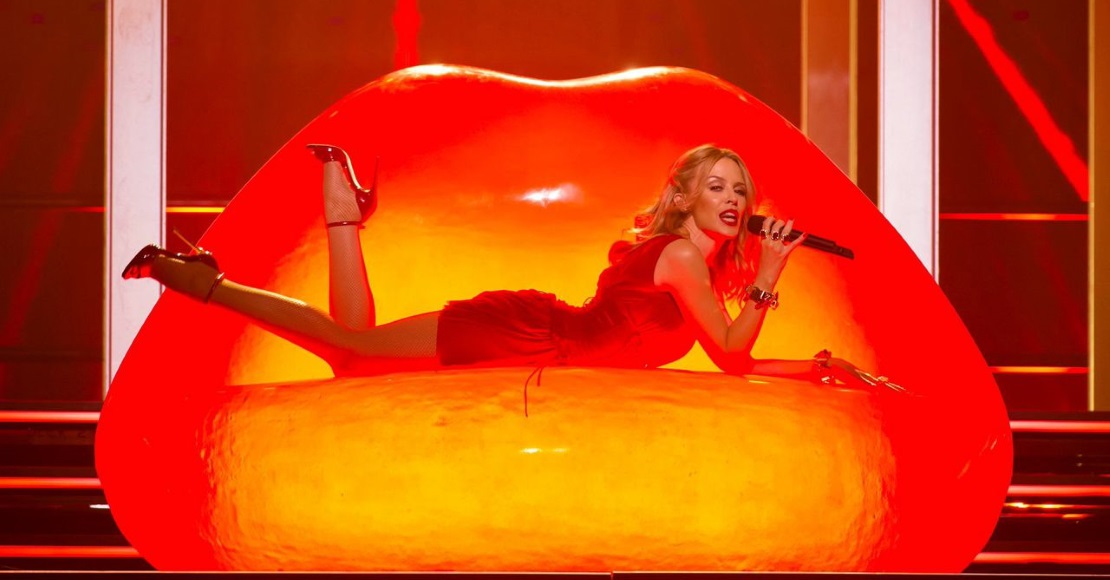 11. Kylie has scored at least one Number 1 album across four decades, 80s, 90s, 00s and 10s.
12. Kylie has landed at least one Top 10 single across four decades, 80s, 90s, 00s and 10s.
13. After Kylie's fourth Number 1 Tears on my Pillow, she had to wait ten and half years for the next one — Spinning Around in 2000.
14. Wow peaked at Number 5 – the highest charting 'Wow' song in the UK. Kylie's track peaked higher than songs by Kate Bush, Lil Bow Wow, Blackstreet and The Stylistics. Wow! Check out the full list here.
15. Only six artists have more Top 10 hits than Kylie – she has 34 as a soloist, and 36 if you include her involvement in the Band Aid II and Helping Haiti charity singles.
16. Four of Kylie's Top 10 hits are collaborations, the first being Especially For You with Jason Donovan in 1988, and the last being 2011's Higher with Taio Cruz.
17. Between 1988–1991, Kylie had 13 consecutive Top 10 singles in the UK. Word Is Out broke the run, peaking at 16.
18. Kylie's last Number 1 single to date is 2003's Slow.
19. Slow is also Kylie's lowest selling Number 1 – 169,000 sold.
20. On a happier note, Slow was the first Number 1 on which Kylie had a writing credit.
21. Kylie has scored 51 UK Top 40 singles. Her first was I Should Be So Lucky in 1988, and her latest was Dancing in 2018.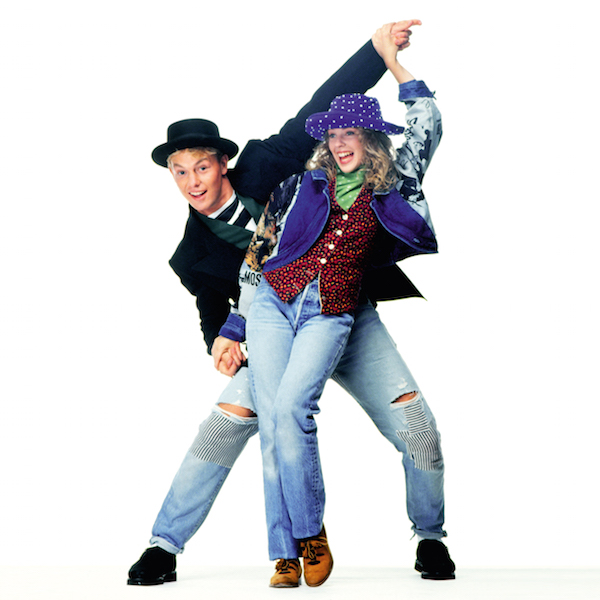 22. Her 50th Top 40 hit was Santa Baby, originally released as a B-side in 2000, and taking 17 years to hit the Top 40.
23. Santa Baby is also Kylie Minogue's most streamed song, with 14 million plays.
24. Santa Baby is among five cover versions that Kylie has taken Top 40 – The Loco-Motion was first in 1988, Tears On My Pillow was next, hitting Number 1 in 1990, she then released two in the same year, Give Me Just A Little More Time and Celebration, both in 1992.
25. Kylie Christmas is the 15th best-selling Christmas album of the century. Check out the full list here.
26. I Should Be So Lucky is Kylie's longest reigning chart-topper, sitting pretty at Number 1 for 5 weeks. It's sold over 700,000 copies.
27. Kylie Minogue has two million-selling singles, 1988's Especially For You and 2001's Can't Get You Out Of My Head.
28. It took Can't Get You Out Of My Head just over four months to sell a million, but Especially For You took over 25 years.
29. Can't Get You Out Of My Head is Kylie's longest-running single on the Official Chart, notching up 30 weeks in the Top 100.
30. Peaking at Number 7, Can't Get You Out Of My Head was Kylie's first Top 10 single on America's Billboard Hot 100 since The Loco-Motion reached Number 3 13 years earlier.
31. The Loco-Motion is Kylie's biggest selling single to peak at Number 2, with 434,000 copies sold.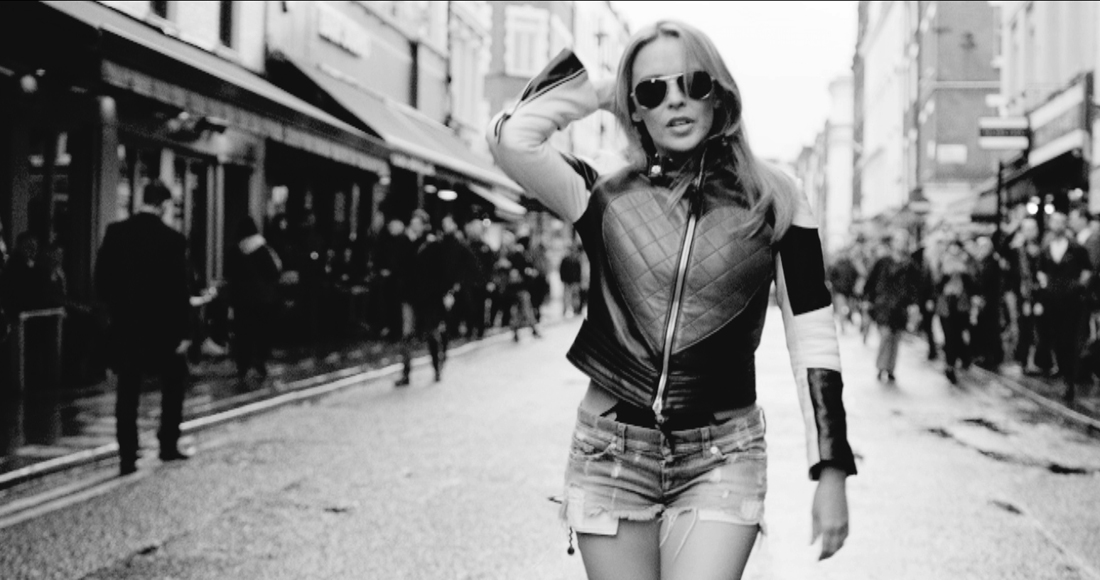 32. When The Loco-Motion entered the chart at Number 2, it was the highest entry ever by a female artist on the UK charts at that time (Whigfield would break this record in 1994 when Saturday night debuted at Number 1).
33. Kylie has six Number 1s on the Official Albums Chart. They are: Kylie (1988), Enjoy Yourself (1989), Greatest Hits (1992), Fever (2001), Aphrodite (2010), Golden (2018). Only two women have more: Madonna (12) and Barbra Streisand (7) - see the full list of here.
34. Kylie's first album also spent longer at Number 1 than any other of her releases, spending six weeks at the top.
35. Across her six Number 1 albums Kylie has spent a total of 12 weeks at the top of the Official Albums Chart.
36. Kylie's debut album yielded her strongest run of singles from an album – five Top 2 hits.
37. Kylie's self-titled debut was released in July 1988 and was the biggest selling album of the year, shifting 1.29 million copies in that six months alone.
38. Kylie has two Top 10 albums both with the same title. Her 1998 studio album, originally entitled Impossible Princess, was renamed 'Kylie Minogue' in Europe following the death of Diana, Princess of Wales. When re-released in 2003, it reverted to its original title.
39. Only two of Kylie's 13 studio albums have missed the Top 10 on the Official Albums Chart: Let's Get To It (1991) and Kylie Christmas (2015).
40. Kylie and her sister Dannii's collaboration 100 Degrees was the 17th best-selling single on vinyl in 2016.
41. In June 2017, Kylie's album Fever reached Number 4 on the Official Vinyl Albums Chart after being released on wax for the first time.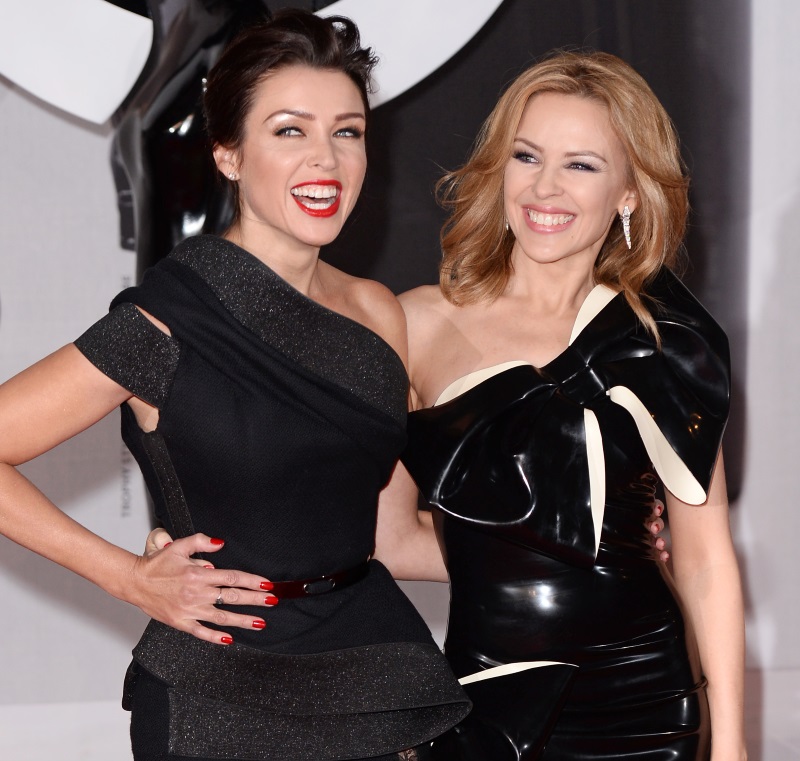 42. Love at First Sight peaked at Number 2 on the Official Singles Chart in 2002, but did you know Kylie had previously released a song of the same name? The first LAFS appeared on her debut album from 1988.
43. All The Lovers is Kylie's most downloaded song in the UK, with 361,000 downloads.
44. All The Lovers has sold more copies than three of Kylie's Number 1s, and more than 10 of her Number 2s – it truly is the one that got away for Kylie.
45. Spinning Around was Kylie's first song to debut at Number 1, with first week sales of 82,484.
46. Kylie's first headline single to miss the Top 40 was Put Your Hands Up (If You Feel Love), the fourth single from her 2010 album Aphrodite.
47. Kylie's longest gap between studio album releases is four years, from 2003's Body Language to 2007's X (though she did release a greatest hits in between).
48. Kylie's biggest 'non-single' (i.e album track) is Love Affair from 2001's Fever album.
49. When Chocolate went to Number 6 in 2004, it was the second time Kylie had seen all the singles from three consecutive albums reach the Top 10, starting with Light Years' Spinning Around four years earlier. Her last streak had been with her first three albums from 1988–1991. Strictly speaking, she improved on that when the two singles from her Ultimate Kylie hits collection also went Top 10, giving her four Top 10-producing albums in a row.
50. Kylie is all about the love – three of her singles feature the word: Love At First Sight, All The Love(rs) and Put Your Hands Up (If You Feel Love).