It's hard to believe that this year marks a decade since James Arthur won The X Factor. In the ten years since, James has survived a transformative shift in music consumption, released 4 UK Top 10 albums and famously faced the trials and tribulations of life in the public eye.
Now, as he releases his brand new single Lose My Mind - a collaboration with You Me At Six frontman Josh Franceschi - James explains why he's leaning into his alt-rock roots and how he'd never have predicted such success beyond the TV talent show.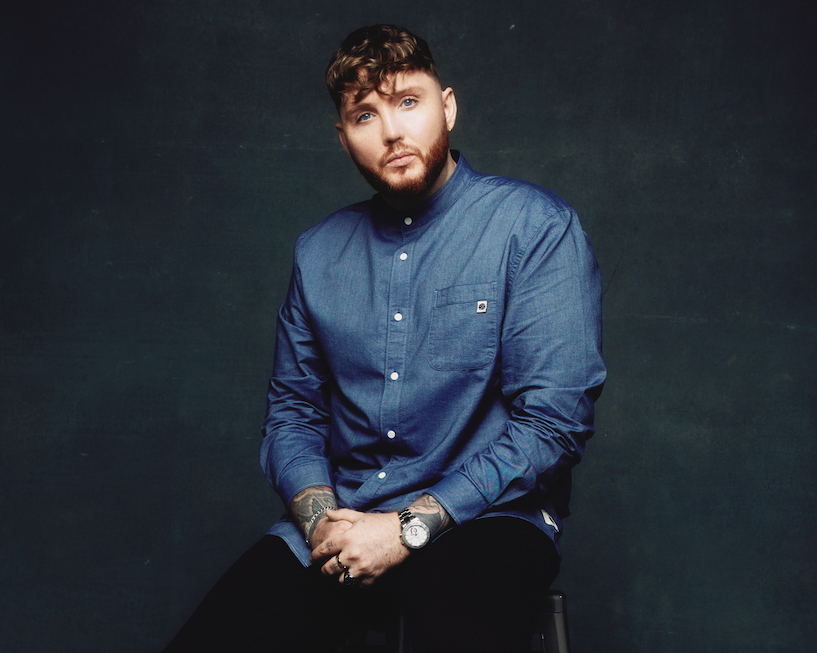 Chatting to OfficialCharts.com, James said: "I feel very at home with the alt-rock sound of this song. It's nice to be able to release a song in that world, I love guitar music and I like the emo thing. When I made [2021 album] It'll All Make Sense in the End, I was worried I'd missed the resurgence of that music, but it's coming to the boil and I might just catch the wave. I hope everyone who likes that genre will hear the authenticity in what I'm doing."
Asked how the collaboration with You Me At Six's Josh Franceschi came about, James explained: "I've known Josh since I was on The X Factor, we shared the same security guard at the time. I'm a big fan of You Me At Six and Josh's voice, and we bonded straight away.
"We always talked about doing something together, and this record made perfect sense. I wrote this part of the song to be a double vocal, like those classic emo rock songs that have a counter-melody. I know it had to be Josh from the minute I wrote it, and thankfully he said yes."
New one for ya. Lose My Mind 25/2 x pic.twitter.com/vlgdQjGV6j

— James Arthur (@JamesArthur23) February 18, 2022
"There are a few things I never would've predicted. I would never have predicted having such a rise, fall and rise again. Being on this journey the past 5 of 6 years of tackling different genres of music and trying to find my place. That's been a challenge.
"I feel in quite a good place now. I would never have predicted that I'd still be headlining shows 10 years later, being from The X Factor. That's a big achievement."
"I could be classed as being part of the 'old' music industry; it was a completely different landscape. It's cool to have had streaming hits like Train Wreck, Can I Be Him, Falling Like The Stars and Naked. It's really cool that I've managed to cement myself as a streaming artist. I'm really proud of it."
Lose My Mind is out now.