If you run in certain pop circles (Gay Twitter) you've likely been aware of Kim Petras for a long time. But to the average listener, pop's best kept secret over the last few years is finally making her big, commercial breakthrough with her collaboration with Sam Smith, Unholy.
As Unholy looks towards becoming the highest new entry in this week's Official Singles Chart - perhaps even offering up a challenge to David Guetta & Bebe Rexha at Number 1 with I'm Good (Blue) - we thought it was high time to take a deep dive into Kim's career so far, to discover why she's been on the radar for a hot minute. 
Let's dive in...Whoo! Ahh!
So, who is Kim Petras?
Kim Petras is a Germany-born pop singer, now based in LA and signed to Republic Records, after previously releasing music through her own independent imprint, BunHead Records. 
Born in 1992, Kim came to prominence towards the end of the 2010s with bright, candy-coloured pop music that soon caught the ear of many a pop fan, as well as a headline-grabbing verse on a Charli XCX song, Unlock It. 
A cheery recurrence in each of Kim's song is the refrain 'whoo! ahh!', a bit like when RedOne used to shout himself out on the bangers he produced for Lady Gaga and Jennifer Lopez back in the day.
As one of the only visible trans artists making mainstream pop moments, Kim was one of the figureheads of a movement towards the end of the last decade that saw a cacophony of queer artists - such as Troye Sivan, Hayley Kiyoko and Lil Nas X - infiltrate the mainstream. 
As a trans pop star, Kim's the importance of her emergence cannot be overstated. She technically makes more commercial music than her peers that include Arca, the late, great SOPHIE and recent alt-pop breakthrough Ethel Cain, and her ambitions to become A Big Pop Girl have always been clear. 
When did Kim Petras start releasing music?
Kim first started properly releasing music in 2017, under her independent label, BunHead Records. She first gained notice with the track I Don't Want It All - a bubblegum pop track that gained a notable fan in Paris Hilton, who guest-starred in the track's music video. 
The viral success of I Don't Want It At All lead to the release of several 'droplet' singles that all adhere to a very specific kind of sonic aesthetic; soaked in Y2K and dance-pop era bop, harkening back to the halcyon days of 2010 - 2012.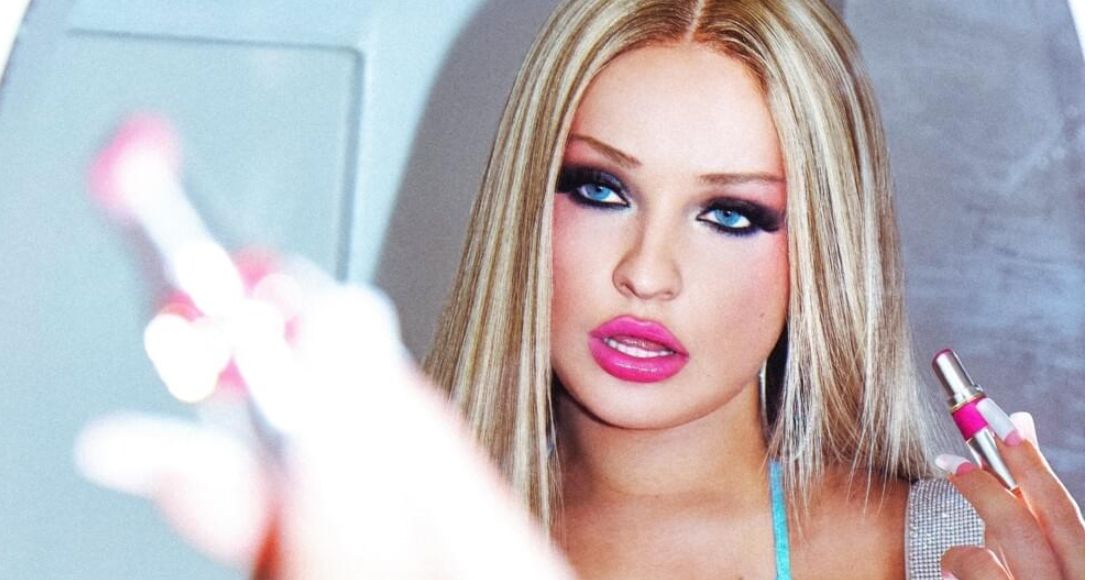 Has Kim Petras got any albums I should listen to?
Yes! Kim has so far released two long-player projects, both in 2019.
Clarity is her LP debut proper, an eclectic mix of various different pop stylings from The Weeknd influenced electro-pop (Icy) to vibrant disco (Sweet Spot) and Daft Punk-esque French house (Personal Hell).
Turn Off The Lights is a fan favourite too - a composite record of her first Halloween-themed EP that was released with a bumper of additional tracks. It's a must-have for spooky season. 
We're still waiting for Kim's major label debut under Republic, but earlier this year she released the EP Slut Pop, which is very chaotic and probably not meant for the years of children. 
What Kim Petras tracks should I listen to?
OK, let's break it down. Out of the droplet era singles, we would highly recommend Hillside Boys, a single that in a parallel universe was released by Katy Perry. We'd follow that up with the perky Faded, SOPHIE collaboration 1,2,3 Dayz Up and finally the magnificent Heart To Break, probably Kim's best attempt so far at a capital P pop single. 
From her debut album Clarity, the singles Icy and Sweet Spot show a (shock) clarity of vision on where Kim slots in the pop world, as does Personal Hell and Call My Number.
From Turn Off The Lights, we would recommend shutting the curtains, lighting a candle and invoking the Pagan gods of old to There Will Be Blood and Close Your Eyes, which are surely screaming to be synced into a slasher movie soundtrack at SOME point. 
Of her recent stuff, we'd check out the Dua Lipa-esque Future Starts Now and the TikTok hit Coconuts, plus summer anthem Malibu. 
Kim also recently released a cover of Kate Bush's Number 1 hit Running Up That Hill (A Deal With God), which dials up the synth-pop elements several degrees. Originally released as an Amazon Music exclusive, it's since been dropped on streaming services - gaining over 20 million streams worldwide - and was actually Kim's first song to chart in the UK, reaching Number 100.
When is Kim Petras releasing new music?
Although her major label debut is still in the works, Kim has confirmed that a new single from her is on the way. If Jesus Was A Rockstar, produced by none other than Max Martin, has been teased on her TikTok and is coming...soon.
Article Image: Devin Kasparian
Unholy is out now via EMI. Kim's new single If Jesus Was A Rockstar is coming soon.