Halloween: 13 essential spooky season pop music videos
It's the most horrifying time of the year...
No matter if you're looking for some last-minute outfit inspiration, or are just curious how the spookiest time of the year has influenced some of your favourite pop stars, Halloween has always been fertile ground for music videos.
We've collected some of the most iconic pop music videos that we feel encapsulate what Halloween is all about; having fun, but giving yourself a good old scare at the same time. 
Doja Cat - Demons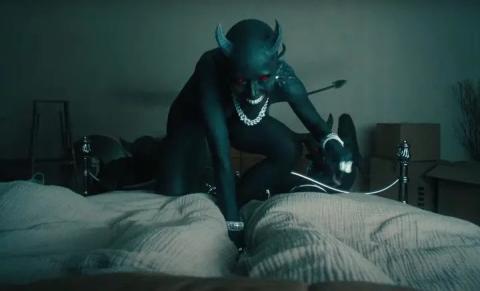 Don't watch this with your eyes open. Doja pulled from a heady number of references - including the Conjuring series and, of course, the Exorcist - for this hair-raising and, yes, at times fully terrifying video. 
Michael Jackson - Thriller
One of the most iconic pop visuals of all time, Michael Jackson's Thriller helped turn the music video into an art form. With total commitment from its star,  a handful of instantly iconic parts (the red jacket, Vincent Price's voiceover, the dance moves) and assured direction from horror veteran John Landis (An American Werewolf In London), Thriller remains a stone-cold Halloween classic. 
Rihanna - Disturbia
Rihanna did warn us she was a Good Girl Gone Bad on her third album, but it turns out "bad" meant "demonic" for Disturbia, a single off her 2008 re-package record. And the song's video is basically American Horror Story: Rihanna, with visions of fire, spiders and torture chambers. 
allSTARS - Things Go Bump In The Night
Containing one of pop's most on-the-nose lyrics ("it's very Scooby-Doo") considering that the track itself was included in the soundtrack of the live-action Scooby-Doo film in 2002. allSTARS' second single, Things Go Bump In The Night was released as a double A-side single with Duran Duran cover Is There Something I Should Know? and reached Number 12 on the Official Singles Chart, their second UK Top 40 hit. Still a banger.
The Weeknd - In Your Eyes
The follow-up single to The Weeknd's chart-topping Number 1 Blinding Lights, In Your Eyes leans closer into the disco-aesthetic, while its music video is a delightfully blood-soaked subversion of expectations, inspired by slasher films like Friday the 13th and Texas Chainsaw Massacre. 
Backstreet Boys - Everybody (Backstreet's Back)
Perhaps modern pop's most widely referenced Halloween anthem, Everybody (Backstreet's Back) had a camp, spooky video directed by Joseph Kahn (Britney's Toxic, Taylor Swift's Bad Blood) which sees each member of the boyband dress up as a different monster. It's the only time you'll see the concept of "Dr Jekyll and Mr Hyde...but sexy."
Ava Max - Sweet But Psycho
Sweet But Psycho leans in extravagantly to the outdated version of the crazy ex-girlfriend. Its music video is no exception, with Ava and her many-coloured wigs playing woman plotting revenge on her cheating beau. Revenge is a dish best served with a breakout commercially successful Number 1 single, as the old proverb says. 
Natalia Kills - Mirrors
The debut single from British pop chameleon Natalia Kills in 2010 was an ominous state of affairs. In a single that riffs on Eurythmic's Swee Dreams and conjures visions of a love that's intense and obsessive, the music video takes inspiration from the twisted mind of David Lynch. With axes, skulls, and dark parallel dimensions, Kills turns Mirrors into a twisted tale of sex, love, control...and vanity. 
Evanescence - Going Under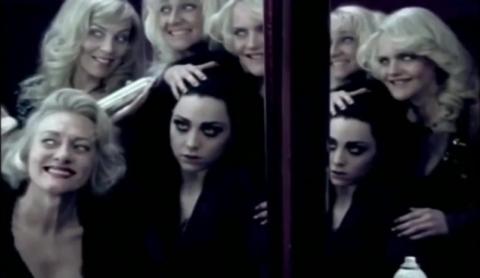 Evanescence's breakout hit, Bring Me To Life, has its own striking gothic visuals (featuring singer Amy Lee stood perilously on the edge of a skyscraper, fighting her inner demons) but the band really took it up a notch for Going Under, which sees a live performance go awry as the audience start turning into, well, demons? Zombies? It's not really clear but honestly, get that fire exit door, we're off!
Shakespears Sister - Stay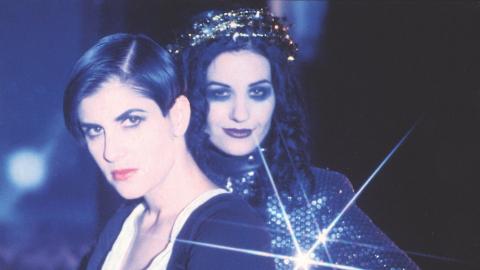 Cher Lloyd you will always be famous. 
Lordi - Hard Rock Hallelujah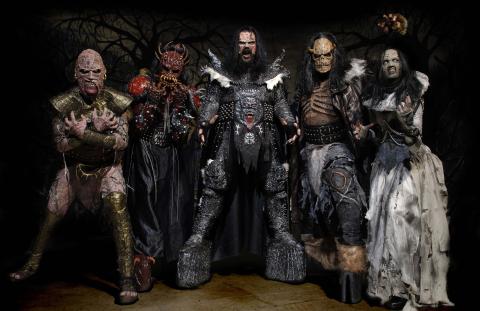 Finnish rock band Lordi became the very unlikely winners of Eurovision 2006 with Hard Rock Hallelujah, shocking Eurovision fans and audiences alike with an auspicious get-up that was more Hammer Horror than Hamburg.
Less surprising, then, is that the video for Hard Rock Hallelujah makes full use of Lordi's terrifying get-up. 
Billie Eilish - Bury A Friend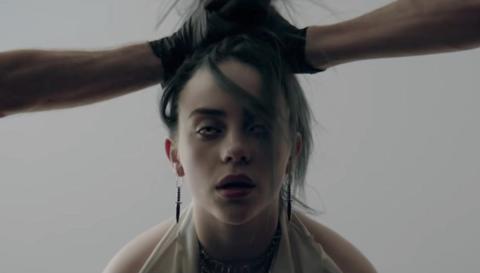 Nightmares, isolation and insomnia are huge themes for Billie Eilish in her iconic and impressively all-encompassing debut album, Where We All Fall Asleep, Where Do We Go?
The title pulls directly from Bury A Friend, which includes spine-chilling shots of Billie being rough-handed by un-seen forces and, in one moment certainly not for the squeamish, showing protruding needles from her bare back, 
Taylor Swift - Look What You Made Me Do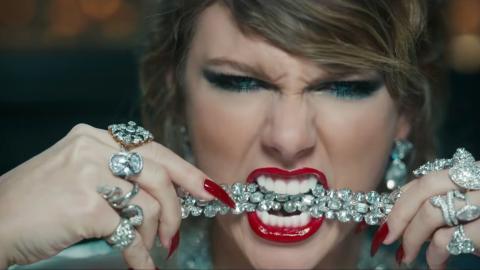 Because this is a terrifyingly well-executed music video, and we know everyone was scared when it first dropped.