Listening to Gracie Abrams' debut album, Good Riddance, sometimes feels like you're eavesdropping on a conversation.
An aching breakup record, Good Riddance is neat and clipped at a sparse 12 tracks which takes you through the turbulent and sometimes hard-to-listen-to realities of a breakup. 
It's a magnificently coherent listen, especially for someone's debut album...but then again, Gracie Abrams has been inviting people into her own secret world for years. But now she's ready to let everyone in. It's not that much of secret anymore.
Three years in the making, Good Riddance makes good on a promise first teased by Gracie's first projects - the EPs Minor and This Is What It Feels Like, released in 2020 and 2021 respectively. Minor, with its minimal beats and introspective, hyper-specific songwriting style, carried the torch of Lorde's Pure Heroine and early career Phoebe Bridgers, whilst also finding its home as the obsession of a new generation of female singer-songwriters, ready to carry the flame. Before she became a global megastar, Olivia Rodrigo was proudly the biggest Gracie Abrams stan going, and you can feel that same connection through much of Sour.
But now, Good Riddance is out in the world. And it doesn't seem like Gracie is the best kept secret of a certain corner of the internet anymore. Anything but, in fact, with the LP currently projecting to debut inside the Top 5 of the Official Albums Chart this week, holding its own against releases by established acts like Gorillaz and Adam Lambert.
"I can't express my gratitude" Gracie says, speaking to OfficialCharts.com about the immediate success of Good Riddance in the UK. "It's nuts. [The UK fans] really know what they're doing. I love them so much."
Asked as to why she thinks British audiences are connecting to her music, Gracie puts it down to our "senses of humour [being] so aligned. It makes it easy to laugh and cry at the shows. I feel like everytime I've been lucky enough to play in the UK, the energy is so specfifc. We really click when we're in the same room."
It helps, of course, that Gracie's material is so intimate. And it has always been so, but it's reached another level thanks to her collaborations with producer Aaron Dessner, well known in indie circles for being a member of The National, and now world famous for being one of the architects of Taylor Swift's lockdown duology foiklore and evermore, which helped Tay transcend her diaristic narratives, planting her in an enigmatic narrative that blurred the boundaries between fact and fiction.
"Aaron is one of my best friends," Gracie says on the connection to her producer. "We often joke that we share a brain because of how naturally everything happens [when we work together], and how quickly that all goes down."
So it's safe to say that she's found, in Dessner, a tried and trusted musical partner? "I never want to stop working with Aaron. He is the most generous collaborator, I swear."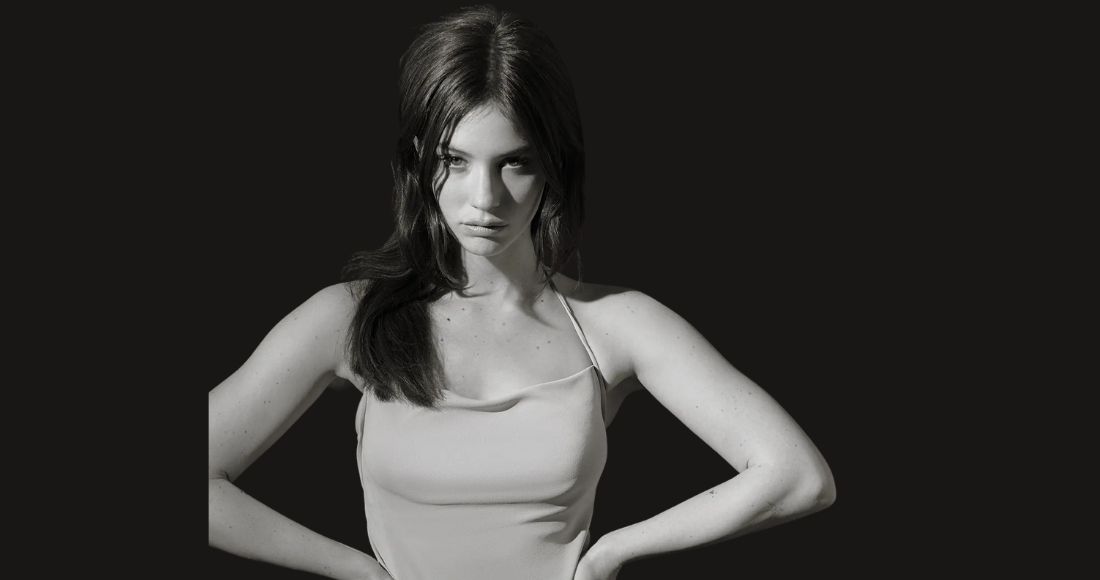 One of the best things about Good Riddance is how is allows Gracie to inhabit two worlds, both of which she seems instinctively drawn to; the world of aching indie ballads and confessional songwriting, and melodic pop choruses that any daughter of Taylor Swift would be proud of. This is most evident in Good Riddance's big single, I Know It Won't Work, something of a cousin to Gracie's 2022 stand-alone single Block Me Out...but is it ever difficult to balance this two worlds?
"Well, thank you, I appreciate that," Gracie says, "but it doesn't feel like a conscious thought. What I loved so much about making this album is how effortless and exciting it was for these songs to just kind of pour out of me and Aaron."
And does she ever worry that she's being too candid in these songs?
"I [actually] think it's the part of it I love the most," she admits, "working through all these feelings in real time through the writing and the exploration of a sonic world. It's cathartic and nerve wracking for sure, but it's also allowed me to let go and move on, so the idea that maybe this record might do that for someone else is a very compelling reason to be less fearful about a release."
Another reason to be less fearful - Good Riddance just might make good on that promise that we mentioned earlier...the promise that Gracie Abrams is going to one day be a touchstone of modern indie-pop; like Lorde, like Phoebe, like Olivia, if she wants it, even like Taylor. 
And speaking of Taylor, we couldn't let Gracie go without asking about hitting the road with her idol this summer, as one of the support acts on Tay's The Eras Tour. It must be nice to work with one of your biggest influences so early in your career, right? 
"You could not pay me to be more excited," Gracie says like a true Swiftie. "It makes me feel like a literal kid, the idea of seeing her play as many times as I get to this year."
One last question before we hit the road...how much do we have to bribe Gracie Abrams to ensure Style is on the Eras Tour setlist?
"I'm laughing," she says, probably thinking about listening to the best pop song of the century every night live for weeks and months on end. "I'm dying for Style too, trust me."
Good Riddance is out now via Polydor.