Anne-Marie is not playing games with bad men anymore. 
On PSYCHO, Anne-Marie's first taste of her burgeoning new era with none other than Aitch, there is no holding back.
From the dark and juddering piano production (courtesy of a team including Tom Mann, BillenTed and Gracey), which gives way into a stylish and smooth hip-hop adjacent beat and a very suave flow from Anne-Marie herself, PSYCHO takes aim at a cheating partner, who is more than happy to hide his own indiscretions by playing on his partner's insecurities. In a word: trash, hun. 
The switch-up in style is very welcome for Anne-Marie, nestling her down into a darker and more seductive lane than before, especially when it seemed that all her sharp edges had been dulled during her last album campaign. There's no such worry here, PSYCHO (if its shadowed, almost film noir-like artwork wasn't enough) is happy enough to bathe in the darker side of human behaviour, and really let loose too.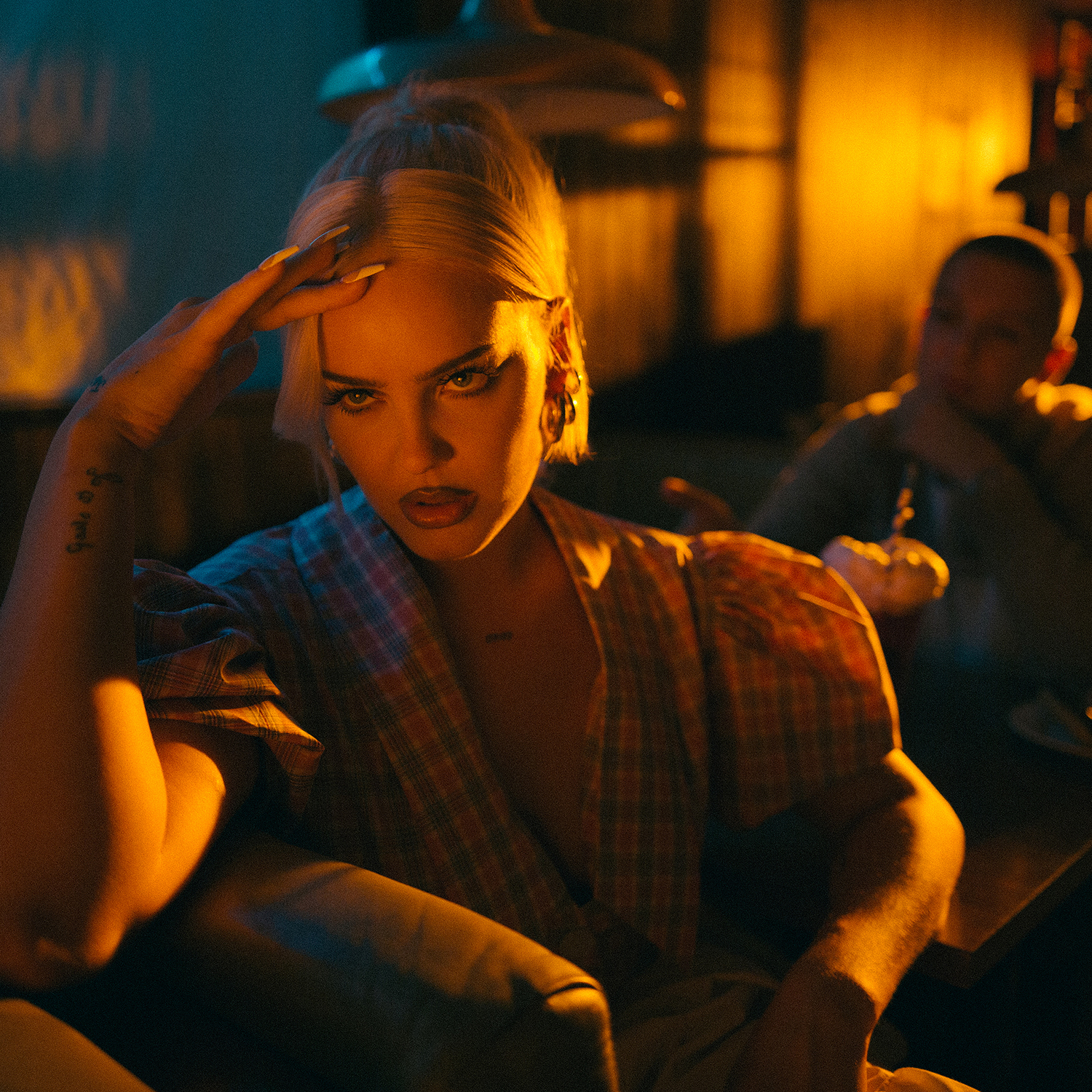 But that's not to say PSYCHO isn't fun, because it definitely is. Anne-Marie's flow is tongue-in-cheek, so full of venom, it almost reads as camp. And then there's the song's chorus; hard-hitting and full pelt, naming each of this nasty fella's side girls, Mambo No. 5 style. 
And let's not even get started on Aitch's guest verse; injecting a cheeky-chappy voice into proceedings, and one of our favourite things that sadly seemed to have fallen out of fashion; rappers name-checking the pop star on whose song they are guesting in the verse. More of this please!
All-in-all, it's very heartening to see Anne-Marie back and on fine form with this new release. PSYCHO seems like a big swing in a new direction for her and we mean, look at that artwork...does that look like someone who's messing around to you?
Plus, given Aitch's recent excellent run of chart success with two consecutive top 10 singles with Ashanti and Ed Sheeran and the small matter of his record-setting debut album, you could pick worse people to launch a new era, right?
Psycho by Anne-Marie x Aitch drops this Thursday, September 8.