This week, Ed Sheeran and Justin Bieber are on course to take this week's Number 1 on the Official Singles Chart with their new collaboration I Don't Care. It's the first time the pair have officially teamed up on record, but they have history – Ed co-wrote Justin's chart-topping hit Love Yourself.
Both have achieved enormous chart success over the last few years, and while they have both largely stayed out of each other's way on the charts, who comes out on top when their UK chart positions, sales and streams are put toe to toe? They might not care, but we do...
Round 1: Number 1 singles
Ed Sheeran: 6
Justin Bieber: 7
Justin, erm, just edges this one. His first Number 1 arrived in September 2015 with What Do You Mean, while Despacito (Remix) with Luis Fonsi and Daddy Yankee is his most recent. Justin also racked up his chart-toppers in a shorter space of time. View Justin Bieber's complete Official Chart history. 
Round 2: Top 40 singles
Ed Sheeran: 37
Justin Bieber: 42
Justin wins this one again, although he does have an extra year on his music career compared to Ed, who made his first chart appearance in 2011. Still, this might come as a surprise to some, given that the entirety of Ed's Divide album entered the Top 20 on its release week in 2017. Helping boost Justin's Top 40 tally are tracks from his 2014 Journals album, which was preceded by a ten-week campaign where one song from the record was released every week.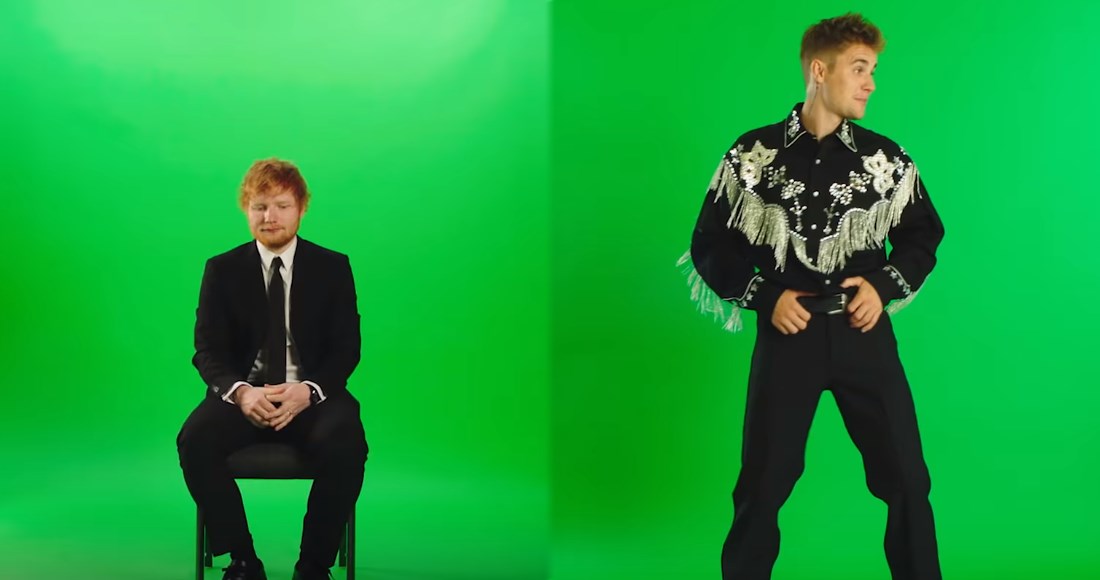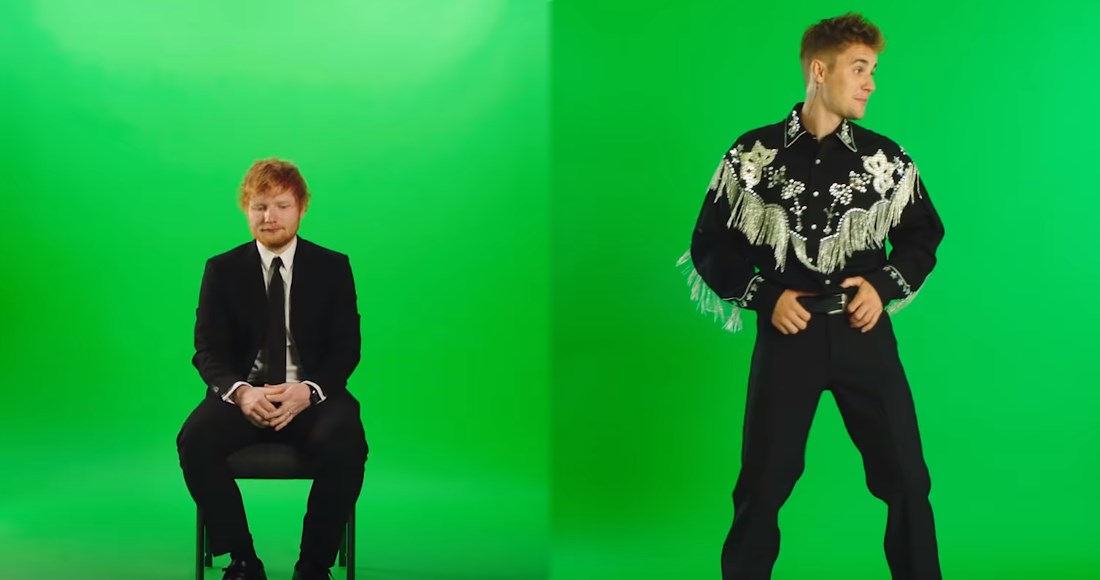 Round 3: Combined sales across all songs
Ed Sheeran: 45 million
Justin Bieber: 28.1 million
Justin might have a higher hit rate, but Ed smashes it when comparing sales. Taking in physical, download and streaming equivalent sales across all their songs, Ed's biggest song overall is Shape Of You on 4.2 million, while Justin's is Despacito on 3 million.
Round 4: Combined album sales
Ed Sheeran: 9.5 million
Justin Bieber: 2.8 million
Ed is the clear winner of this round again, with over three times more album sales than Justin. All three of Ed's albums have been runaway successes, with 2014's X being the biggest overall on 3.5 million, while Divide is close behind on 3.3 million. Justin's sales are impressive nonetheless, including 1.3 million for his last album Purpose.
Round 5: Total streams across all tracks
Ed Sheeran: 4.9 billion
Justin Bieber:  3.3 billion
Ed wins this round with close to five billion audio and video plays of his songs in the UK. His biggest, you won't be surprised to learn, is Shape of You, now on an eye watering 605 million streams. Justin's most played song, Despacito, is on 408 million plays.
And the winner is…
With numbers this impressive and a joint Number 1 single on the horizon, let's be honest, there are only winners here.