David Bowie has been declared as the most popular artist of 2016.
More of the Starman's albums were purchased on CD and vinyl, downloaded, and listened to on streaming platforms in the UK than any other release last year.
The British Phonographic Industry (BPI) revealed the news in its 38th annual All About the Music 2017 yearbook. Despite huge challengers in Adele and Drake, David's extensive back catalogue of work, including his 25th and final studio album Blackstar, were more popular across all formats.
David's death brought both his recent and classic work to the forefront, while his popularity from events like Record Store Day 2017 and his Lazarus musical also led to droves of fans consuming his material.
1.6 million album equivalent units of David's were counted, putting the Starman ahead of Adele's three studio albums on 1.2 million, and Drake, who enjoyed his strongest year yet in the UK thanks to his Number 1 album Views.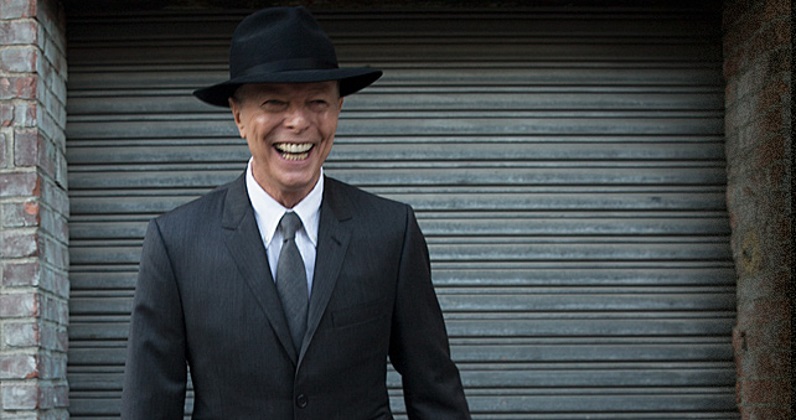 Image: Press
The BPI's latest yearbook also revealed that the UK held its stance as a major player on the global stage with the third biggest recorded music market behind the US and Japan.
Geoff Taylor, Chief Executive BPI & BRIT Awards, said: "This is an exciting time for British music as more fans enjoy today's new artists and also explore the infinite jukebox available on streaming services.
"The UK punches above its weight as the world's third largest market, responsible for one in eight albums sold globally, including four of 2016's Top 10, and is the second-largest digital and streaming market after the US."
Taylor also adds that the issue of Brexit "risks new EU barriers for UK acts, who also face stiff competition from overseas artists on global streaming platforms.
"Our business will only reach its full potential if government makes the creative sector a high priority in trade negotiations and offers the same kind of support to investment into music, such as through tax credits, as it has to the film and games industries."
To read up on those stats and loads more, All About The Music 2017 is out now.