While for us there's no hierarchy of pop – all music is good music – it's a fact that many critics favour songs that come from a personal place. Whether they're written by the artist themselves, or draw inspiration from the star's life, tunes that reveal secrets or comment on a popstar's personal life certainly get plenty of attention.
Demi Lovato made headlines recently with the release of the super-confessional Sober, which detailed her struggles with staying off alcohol and the revelation she's off the wagon, and Drake has confirmed he does have a secret son in lyrics taken from two songs on his new album Scorpion.
We looked at songs where stars open their hearts – and their laundry baskets – to the world.
Beyoncé – Don't Hurt Yourself
Any song that starts with Bey screaming, "Who the f**k do you think you are?" probably isn't going to be all hearts and flowers is it? Addressing husband Jay-Z's alleged romantic indiscretions was the thread running through Beyoncé's Lemonade and while it was a series of volcanic eruptions, its fiercest was this rage-fuelled track, featuring Jack White on backup while Beyoncé snarled, shouted and sang the hell out of her brilliantly menacing warning. Bet Jay-Z crossed his legs when he heard this one.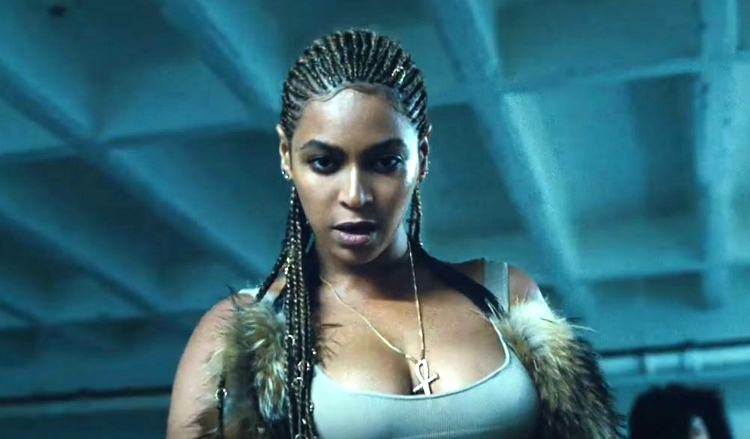 Jay-Z – 4:44
A year or so later came Jay's take, and on the title track from his album, he held his hands up and admitted he'd been a fool, talked about his embarrassment at his children finding out, and generally acknowledged when it came to wives, he was probably the luckiest man alive. I mean, when your parents argue, they usually send you out of the room – Beyoncé and Jay-Z make whole ALBUMS. Extra af!
Adele – Someone Like You
When Adele performed this ballad of heartbreak and optimism for the first time at the BRIT Awards in 2011, you could hear a pin drop, so rapt were the audience. Her first Number 1, the tears Adele shed at the end of her performance were real – the song depicted the breakup of her relationship and was the centrepiece of a similarly themed album, 21. They say the truth hurts but it did wonders for Adele's sales – 21 is now on 4.97 million sales in the UK. See where all Adele's singles and albums have charted
Ed Sheeran – Don't
If the one you love cheated on you in a hotel room while you were downstairs at the bar, you'd probably be quite upset, maybe break up, and be relatively bitter for all eternity or until you met someone fitter. Ed Sheeran instead wrote a song about the whole sorry affair that was so specific in detail it was like reading a diary. He just stopped short of naming her, but it didn't take long for people to work it out. (We're saying nothing.) See where all of Ed Sheeran's UK chart singles and albums have charted in the UK.
Britney Spears – Piece of Me
Now, before you write in, we know Britney didn't write this song, but it stands up as one of the rawest assessments of the trappings of fame in pop, with no controversy left untouched. A brave move from an artist who'd spent the best part of a decade under the paparazzi glare, become a mother of two and had a well publicised breakdown which, as it turned out, she hadn't quite come through at this point. Piece of Me not only described Britney, but also held up a mirror to her detractors, urging them to look at what they'd done. See all Britney's chart hits, including six Number 1 singles
Robin Thicke – Get Her Back
Whoa. Breaking up can be hard if you're not ready to move on, and Robin Thicke certainly had an issue with taking no for an answer when wife Paula Patton decided the relationship was over. The Blurred Lines singer recorded an entire album about his wife –and, yes, he called the album Paula – including this not hugely subtle hint of a single. Robin performed it for her at the 2014 Billboard Awards in an effort to win her heart once more. The couple's divorce was finalised in March 2015.
Drake – Emotionless/March 14
Rapper Drake has never shied away from personal lyrics, but fans were shocked to hear him acknowledge for the first time, on new album Scorpion, that he has a son with actress Sophie Brussaux, who he dated briefly (twice) last year. On Emotionless, Drake reveals "I wasn't hiding my kid from the world/I was hiding the world from my kid" and on March 14, Drake references Michael Jackson's famous paternity themed smash: "She's not my lover like Billie Jean but the kid is mine". Look at all of Drake's hit UK singles and albums in his Official Chart archive
Taylor Swift – Blank Space/Style/Out of the Woods
Taylor is renowned for baring her soul in her music, and calling out former partners in her lyrics, but perhaps the most revealing was this near-perfect run of three tracks on Taylor's 1989 album, perceived as documenting her relationship with One Direction star Harry Styles, who'd made an earlier appearance as the subject of I Knew You Were Trouble. Blank Space sees Taylor parody her media image as a serial dater who can't hang on to a man, while Style (subtle!) portraying the highs and lows of dating another popstar who's maybe not right for you. Out of the Woods notches the drama up a gear, revealing an incident which saw Harry end up in A&E, and the eventual disintegration of the relationship. Not heartfelt ballads, no, but confessional powerhouse pop. Look back at Taylor Swift's full UK chart history
Eminem – Cleanin' Out My Closet
I mean, the clue's in the name isn't it, and let's just say he wasn't putting together a bag of stuff for the charity shop. Eminem's never shied away from using his lyrics to put down his enemies, and this time it was his mum in the firing line. It gets WILD toward the end – burning in hell is mentioned. Marshall wasn't pulling any punches. They've made up since, apparently; imagine what Christmas must be like once the brandy comes out.
Demi Lovato – Sober
Singing about your issues can be cathartic, and Demi takes advantage of the creative process by revealing a past issue with sustenance abuse has resurfaced, following some personal issues. In the heartrending track, Demi apologises to her parents, pals and fans and assures them she is going to sort it out. A confession wrapped up in a testimony to change, it's powerful stuff.
ABBA – The Winner Takes It All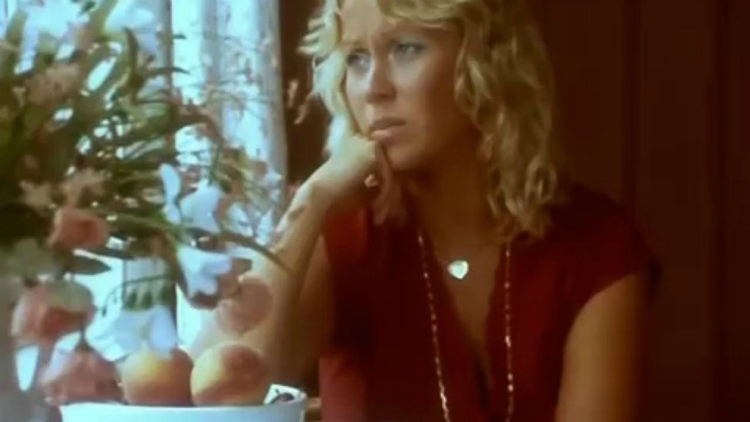 The ABBA couples were divorcing around the time this tearjerking banger, detailing a bitter split, was recorded. Björn insisted it wasn't autobiographical, to which the entire world replied, "Yeah, right". Agnetha later acknowledged it was about her, but she was totally cool with it. "The fact he wrote it exactly when we divorced is touching really. I didn't mind," she told the Daily Mail in 2013. "It was fantastic to do that song because I could put in such feeling." 
It spent two weeks at Number 1 in August 1980, and that "Don't you see…" toward the end is a pop MOMENT.