Madonna is the queen of re-invention. This has been true since her debutante days, where she managed to metamorph from era to era with alarming ease; from the bubble-gum materialism of Like A Virgin, the grand religious undertones of Like A Prayer to the sadomasochistic sexual politics of Erotica. 
But by 2005, the Queen of Pop had dug herself into a bit of a rut. Her last album, 2003's explicitly political American Life, had received a muted critical reception, and although the album itself topped the Official Albums Charts and two singles (American Life and Hollywood) peaked at Number 2, the LP didn't have the lasting cultural impact of previous projects. 
Luckily, the undisputed Queen of Pop had a plan, and it was time for another re-invention. Hung Up - the lead single from Madonna's irreverent, care-free 10th studio album Confessions On A Dance Floor - is above all a pivot to Madonna having fun again. Bringing Future Nostalgia to the Official Charts 14 years before Dua Lipa, the track made disco (briefly) en vogue again and secured Madge her 11th UK Number 1 single. 
Containing a heavy sample of ABBA's Gimme! Gimme! Gimme! (A Man After Midnight), it's thought to be only the second time Benny Ulvaeus and Benny Andersson have given permission for another artist to sample their material (the first being The Fugees' Rumble In The Jungle in 1997, which interpolated The Name of the Game).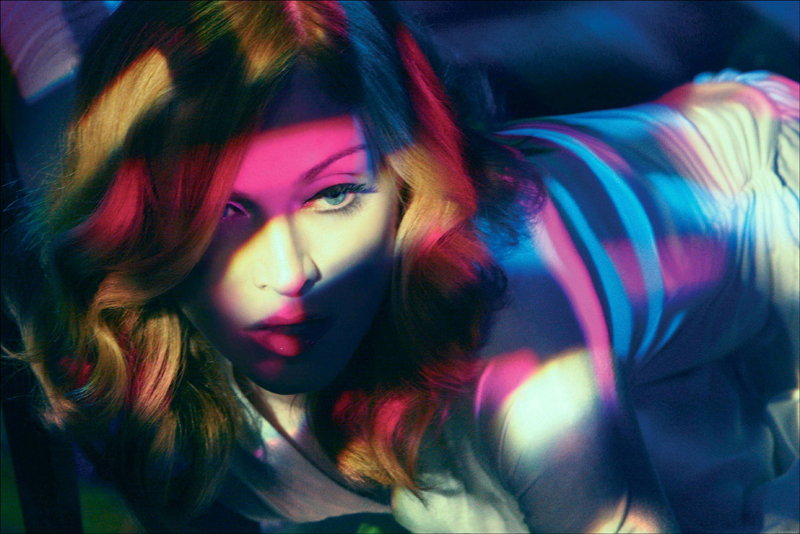 According to pop lore, Madonna had an emissary despatched to Sweden with a handwritten letter to the two musical maestros, begging them to clear the sample for use. "We said 'yes' this time because we admire Madonna so much," Benny told the Daily Telegraph in 2005, "and always have done."
On this week in 2005, Madonna's Hung Up debuted at Number 1 on the Official Singles Chart, with first-week sales of 105,000, more than 59,000 sales more than nearest rival Westlife with You Raise Me Up, who dropped to Number 2. It would top the charts for a total of three weeks, her longest stint at Number 1 since Vogue claimed four weeks in 1990.
According to Official Charts Company data, Hung Up has UK chart sales totalling  899,000, comprised of 640,000 pure (physical and digital) sales. It's also been streamed 32 million times in the UK alone - her second-most streamed track in the country overall.
Madonna's 11th UK Number 1 single, she would gain two more (Sorry in 2006 and 2008's 4 Minutes with Justin Timberlake and Timbaland) for a total of 13, the most number one singles for any female solo act on the Official Singles Chart. Only Cliff Richard and Westlife (14), The Beatles (17) and Elvis (21) have more. 
Confessions On A Dance Floor would also prove to be a huge success for Madge - becoming her 9th UK Number 1 album at the time. She's still the female solo act with the most UK Number 1 albums in UK chart history, with 12 in total.  
Elsewhere on the Official Singles Chart that week, there were further new entires in the Top 10 from Son of Dork with Ticket Outta Loserville at Number 3 and Blue member Simon Webbe's second solo single No Worries at Number 4. With more new entries from Kaiser Chiefs (11), Lil Kim (12) and Banarama (26) further down the chart.
Listen to the UK Top 40 from this week in 2005 on Spotify below. Also available on
 

Apple Music

 

| Deezer