"This is essentially my baby shower," Ben Haenow announced at a mini playback of his album in London this week. We're saying mini because we only heard four songs from it, but it was enough to give us a good flavour of the full 14-track album.  
"That could have all been very awkward," he told us afterwards. "I've poured my heart and soul into this, so revealing it to a room full of journalists was a pretty daunting prospect."
For those in need of a recap: Ben won last year's X Factor, and as is now standard practice, has spent the last 10 months co-writing and recording his debut album just in time for next series' live shows.
"I ended up recording 60 songs for this album, and whittling them down to just 14 has been very hard," he assured us, adding that he "wanted to be as involved as he could" in the making of the record. So how is the album shaping up? Here's what you can expect:
Second Hand Heart
Opting for a duet as your lead single is a risky strategy, especially when you're duetting with a powerhouse vocalist like Kelly Clarkson – or in Ben's case, actual Kelly Clarkson herself. "She was an absolute angel," Ben said of their first meeting. "She's so down to earth, and for someone who has had so much success, she made me feel really comfortable in the studio – except when she would do everything in literally one take!"
The track itself was originally a solo song with a country twang but has been beefed up in both tempo and production since Kelly came on board. "I might drink too much, stay out too late… I can't steal you the stars but I can try every day," they sing, playing a doomed couple still in love with each other. The result sounded like Olly Murs and Demi Lovato's Up meets One Republic's I Lived.
Slamming Doors
This is being eyed up as the album's second single. It's co-written with Amy Wadge (who hand a big hand in Ed Sheeran's Thinking Out Loud) and Paolo Nutini hitmaker Jim Duguid. The song is a piano-driven ballad of the extremely radio friendly kind.
"If this isn't love, then why do we fight for it?/ If this isn't love, why do we cry for it?" he belts on the chorus. "It's a love song with a twist," Ben said of the song. "It's about the arguments you have with someone in a relationship because you care about them, not because you want it to be over."
All Yours
Produced by Maroon 5/Jason Derulo hitmaker J R Rotem, All Yours is a finger-clicking midtempo with a dash of funk to it. "All the love, blood, sweat and tears, I'm all yours," Ben sings on the chorus, while the verses immediately reminded us of Eternal's Angel Of Mine.
"I'm not the sort of guy to sit down and write a ballad off the bat, not least with Amy Wadge," he said of the track. "It was really strange at first sitting down and writing a love song with someone you don't know, but once we got going it was fine, I think!"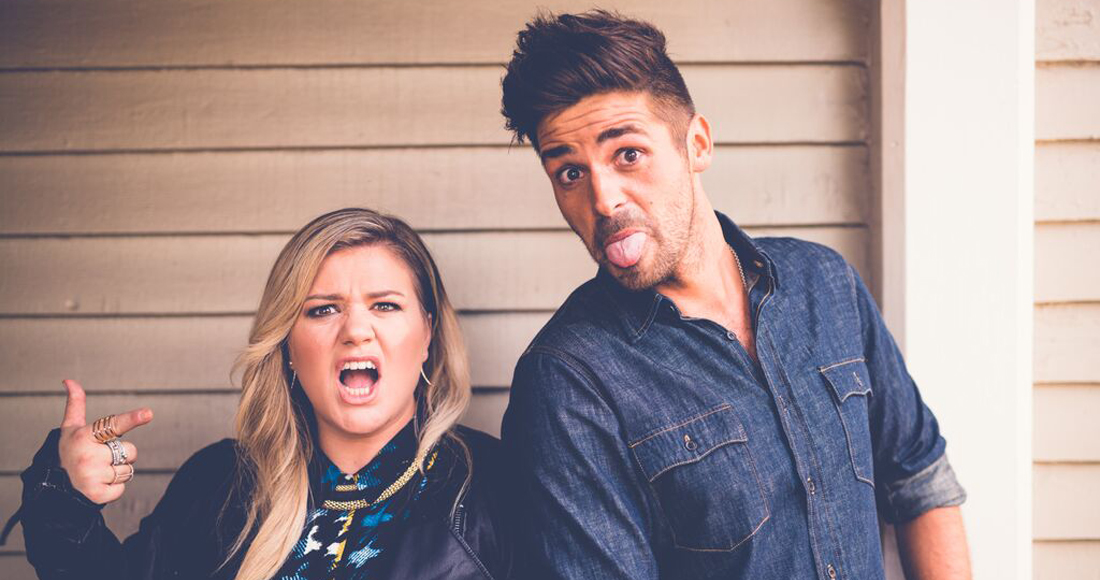 Start Again
The final song we were played was the first track Ben co-wrote after winning The X Factor, which he described as being about "the incredible energy I felt after X Factor. I'd spent years trying to make it in a band and winning the show felt like starting all over again."
Start Again was written and recorded with Iain James (One Direction, Little Mix, 5SOS) and is essentially a big, uplifting drums & guitar stomper packed with catchy "Oh eh oh" chanting.
"About half of the album is in that uptempo pop-rock reign, the other half is a mix of ballads and different stuff," he said. I wanted to go as big as I could with it. I think people were expecting a full-on rock album, but if I released an album with 12-minute guitar solos on them, only I would listen to it!" You're probably right there, Ben...
Ben Haenow releases Second Hand Heart on October 16. His album follows on November 13.