Bebe Rexha is good. She's feeling alright. Thanks for asking.
Emboldened by the release of her first-ever UK Number 1 single with I'm Good (Blue) - a demo with David Guetta that was originally shelved, before going viral on TikTok in 2022 - Bebe is now ready to explore another world, fusing the Eurodance beats of her latest breakout hit, with a new interest in the soundscape of the 1970s. 
New single Heart Wants What It Wants is the perfect example of this, a shuddering post-disco stomper co-written by pop queen Bonnie McKee (Teenage Dream) that sees Bebe back in Big Pop Girl mode. "I've done it all to numb the pain," she says. "Can't hold a candle in the rain."
It's the perfect lead-in to Bebe's forthcoming third studio album, which promises to be her most cohesively consistent record yet. From collaborations with Dolly Parton ("every time I listen to her verse, I tear up") and Snoop Dogg (!) ("I was not expecting him to love it...but he did!"), Bebe is moving into the next stage of her career.
Her most confident yet.
Jumping on a call with the pop icon herself, hear what she says about the new single, working with Bonnie McKee and what we can expect from her brand-new tour too.
Hi Bebe! Where are you in the world today?
I'm in LA, but we've got a bit of UK weather here today. It's raining.
We can only apologise for that
Every time I come to the UK, it's always really sunny. I bring the sunshine over with me. 
Very exciting things are happening despite the rain, though! Heart Wants What It Wants...wow that really doesn't roll off the tongue easily does it
People always have trouble with it! It's a tongue twister.
It's such a vibe change from you, but very welcome. The 70s post-disco funk...we are obsessed with it
I'm very excited. It feels amazing. I feel really proud of it. [The upcoming album] feels like an artistic project. This song is kind of a through line [for the album as a whole]. We're creating a world. That's what I'm really excited about.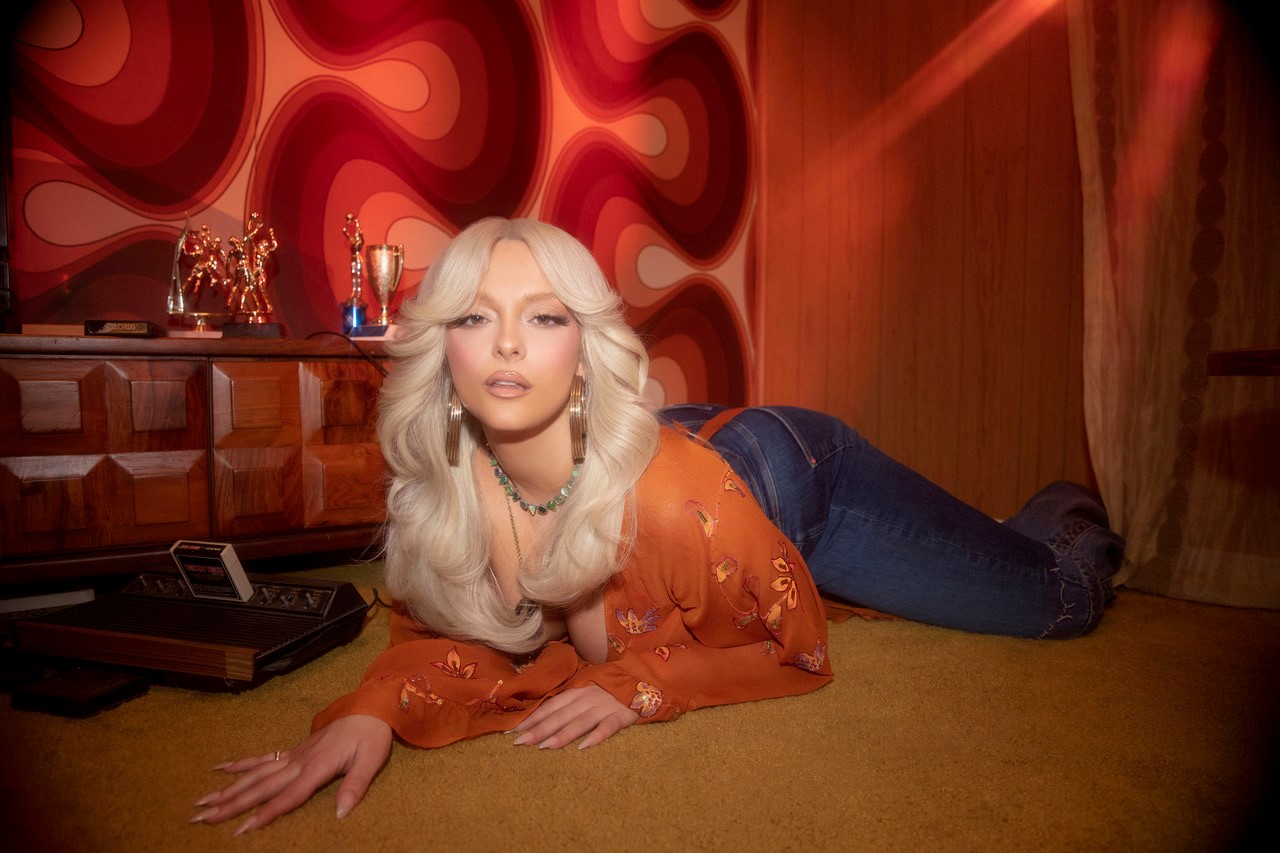 You co-wrote the song with Bonnie McKee, she's written some of the biggest pop songs of all time!
The thing about Bonnie is, she's a lyrical genius. She'll come in with pages and pages of lyrics and just go through them. I work differently, I'm a feeling girl. I go on instinct. And [Bonnie] will be like - are you sure?! She's definitely a perfectionist. I've been wanting to work with her for a while, so it was a really cool moment. 
When you both got into the room was it understood that, yes, we're going to make a banger?
Yeah! I remember that I had actually started the song, but I was stuck on the pre-chorus and a couple of other parts. I asked Bonnie [if I could play the song to her] and she was like, I'm obsessed. She moved stuff over - one part over there, another part here. It just made it hit different. I was watching her work like...this is why she's Bonnie McKee.
The "there's just so many ways a heart can break/can't hold a candle in the rain" line is a specific highlight 
I love that. I really wanted to encapsulate what Fleetwood Mac and Stevie Nicks did back in the day. Imagery is very important to me, I really wanted to put that in the song. I just wanted to do something different. I love guitar and rock music, and I love dance as well. I never really listened to 70s music growing up, but we did a deep dive and I got so into it. It's like nothing I've ever done before.
Obviously, with the massive success of I'm Good (Blue) - congrats, by the way! - we have to talk about your first ever UK Number 1 single
I was so happy when I got my Official Singles Chart Number 1 Award. I've got it upstairs! It's my first one too. I've always wanted one. I've always been a big fan of the UK music scene, just because I think a lot of times songs start here. The music scene here seems so much cooler. And I love the UK!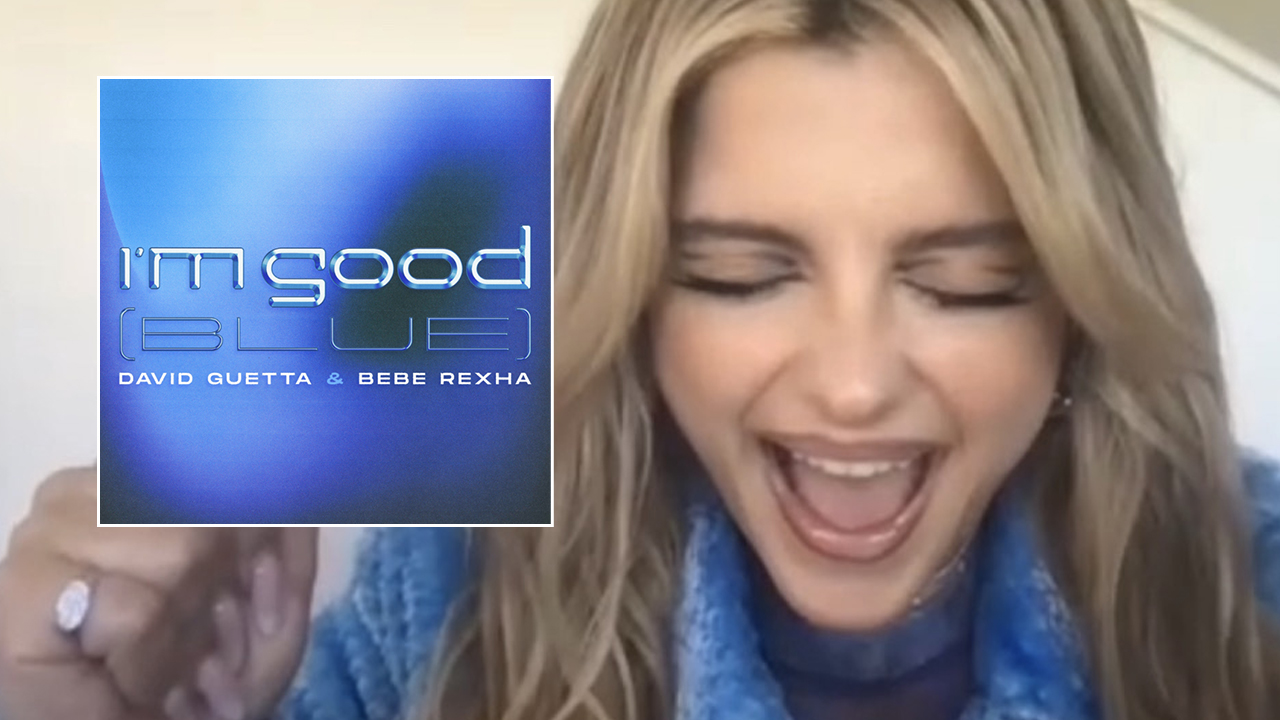 Did the success of I'm Good increase the pressure of choosing a follow-up?
It was interesting, you know, because when I'm Good started to hit, we were always so deep [into the album process] in the 70s. [After the success of it], I did think - how can we incorporate [the Eurodance style of I'm Good]? There are some songs that we were able to bring in the 70s, Fleetwood Mac style in the verses, and bring a big dance hook in the chorus.
Because I'm Good was shelved for, like four years...did its success off the back of its TikTok resurgence embolden you in some ways? Like, you knew all along!
I guess what it taught me is that you just never know [what could happen]. It feels so up in the air. You can't count any song out! We weren't trying to make a hit when we were writing I'm Good. It was more, how cool is the Eiffel 65 beat? How can we remake that? We were literally like, yeah I'm good. I'm feeling alright. It was so chill.
It's interesting you say that too, because Call On Me is my favourite of the new songs - that sounds closest to where you were with I'm Good
I'm so glad you like that one. I can't wait for it to come out. I feel like the UK will eat that up. That's a really good middle ground [between the two styles]. I kind of wanted to dip everyone's feet into the water with Heart Wants What It Wants, and Call On Me is the perfect mix of the 70s stuff and the big dance hook. I absolutely love that record every time I play it with my friends. I love the empowerment; if I want somebody to satisfy me, I'm not calling anyone. I can do it myself!
You're also going out on your first solo tour in six years - exciting! You've released so much music, from your EPs to your two albums - how do you bring all that into a setlist?
I'm working on that right now. I want to obviously have my new stuff and then sprinkle in the hits. I think I'm going to do a medleys. It's going to be really cool.
Surely I Got You has got to be on there, right?
Well, now I have to do I Got You! I was actually like - should I do I Got You?
It's such a good pop song!
Yeah, I'm gonna add it to the setlist now!
Heart Wants What It Wants is out now via Warner. Bebe's third album follows later this year.