Bebe Rexha & David Guetta to team up once more for new single One In A Million
It's the follow-up to last year's Number 1 smash I'm Good (Blue).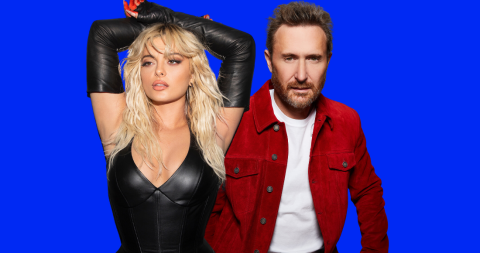 They're feeling good, they're feeling alright. 
After last year's mammoth Number 1 hit I'm Good (Blue) , David Guetta and Bebe Rexha are getting the band back together for the release of another dance banger, One In A Million, due out this Friday.
The song itself has been teased by Bebe previously, and fans have been anticipating its release since the release of her third album, Bebe, earlier this year.
And it certainly seems that One In A Million picks up where I'm Good (Blue) left off; it's another Eurodance-influenced banger that samples a club classic. Although this time, instead of Eiffel 65's Blue (Da Be Dee), One In A Million actually takes its sample from one of David Guetta's most beloved singles, When Love Takes Over with Kelly Rowland (!). 
Your new song of the summer is coming… One In A Million (Feat. @davidguetta) is out this Friday! 💫

Pre-save: https://t.co/NmQvgBxK05 pic.twitter.com/ZgUBow1E6f

— Bebe Rexha (@BebeRexha) July 31, 2023
In our recent interview with Bebe, she touched on the making of the song, saying that she and Guetta had an "amazing" connection and that "[One In A Million] is just such a fun dance record and that's where my head's at right now."
I'm Good (Blue) became Bebe's first and Guetta's seventh UK Number 1 single when it reached the summit in September last year. According to Official Charts Company data, the single has shifted over 1.2 million chart units since its release, including 148 million streams. It was named as one of the Top 30 biggest songs of 2022 overall.
One In A Million is expected to be included in the tracklist for an expanded deluxe edition of Bebe's self-titled third studio album. The original version featured collaborations with Dolly Parton (Seaons) and Snoop Dogg (Satellite) as well as the 70s inspired disco banger Heart Wants What It Wants.
Related Singles and Albums