The notion that a classic tune should never be touched doesn't quite translate in 2022. In the TikTok age, new audiences are discovering iconic songs and turning them on their head; with music proving more malleable than ever.
So, when we heard Anne-Marie, Latto and NEIKED were set to release a fresh take on Stevie Wonder's 1981 Number 1 I Just Called to Say I Love You, we weren't worried. More...intrigued.
I Just Called, released May 27th, sees three of pop's biggest forces team up to flip Stevie's legendary love song 180; transforming it into what's set to be 2022's biggest break-up bop. In theory, maybe it shouldn't work. In practice, it's brilliant.
It makes total sense for Anne-Marie to open the track, what with her status as queen of the break-up banger thanks to Ciao Adios and Little Mix collab Kiss My (Uh Oh). 'Now I'm gettin' really brave, I've had a few shots. I would say it to your face, but I just can't no more,' she explains over the breezy instrumental. 'I've got something, something, something that I'm dying to say,' she continues before Stevie's sample kicks in.
'I just called to say 'I hate you,' I just called to say that I've moved on...'
NEIKED's perky production and Anne-Marie's effortless vocals prove this isn't a song born out of the angry stage of a break-up. We're past that. We're in the 'eff you, I'm over it' stage, and it feels fabulous.
Fresh from her hit Big Energy, Atlanta-born rapper Latto joins the cut on its second verse. 'These pretty thighs, pretty brown eyes, don't belong to you no more. I just called to tell you that I'm cool without you and I'm doing fine on my own.'
While Stevie's original was a sentimental song of co-dependence, I Just Called is a strong statement of self-love. Swedish collective NEIKED ensure there's no real love lost, too; the production proving laidback and light-hearted.
I Just Called provides the perfect antidote to a relationship turned sour, with a sprinkle of girl power and positivity. Summer anthem incoming.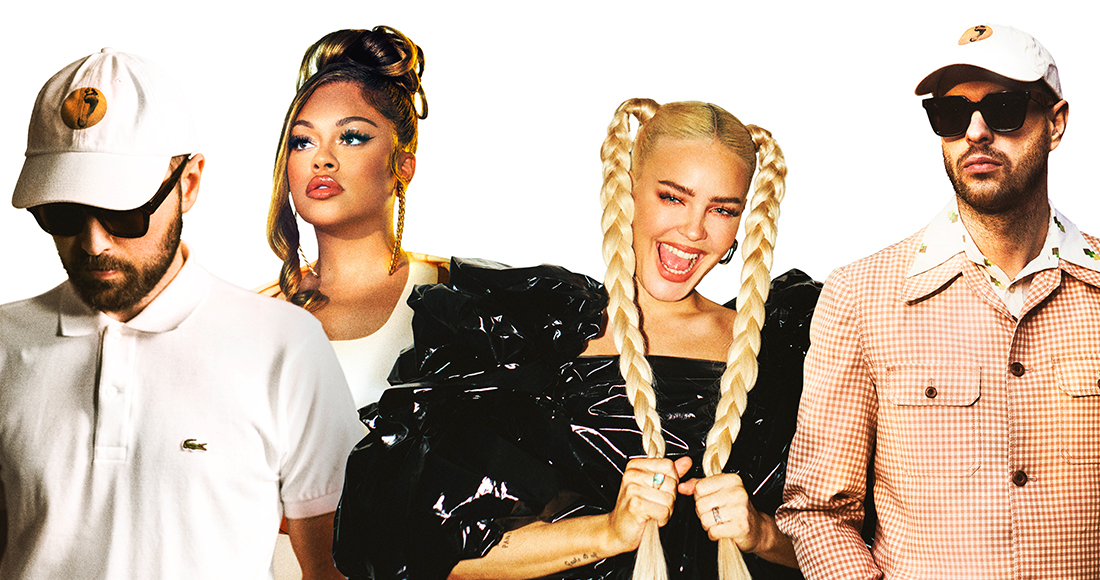 I Just Called is released on May 27th.