In April 2018 came the announcement not even the most optimistic of pop fans could've foreseen: after 35 years apart, Swedish pop icons ABBA confirmed they had recorded new songs.
At first, the new material was set to be only two songs, to premiere during the band's "digital" tour, which features holographic virtual avatars named ABBAtars and is still being developed. Björn and Benny have both since been dropping hints there could be a full studio album coming too – just as soon as all the tech work on the band's ABBAtars tour is complete, of course. 
While ABBA may not have been recording and performing together for over three decades, in some ways it's like they've never been away. Their greatest hits album ABBA Gold has been an almost permanent fixture of the Official Albums Chart since its release in 1992, and with over 5.58m copies sold, is the second-biggest selling album of all time in the UK, behind the greatest hits of another iconic band, Queen. See the UK's top selling albums of all time
Not only that, but a jukebox musical of ABBA's songs in the West End – and since, globally – has kept ABBA's hits in the public consciousness, and two subsequent movie adaptations have introduced further generations to the magic of Agnetha, Björn, Benny, and Frida.
MORE: ABBA's Björn updates fans on when the new music is coming
In anticipation of the comeback, and to mark the band's legacy, BBC Radio 2 celebrated all things ABBA on Easter Monday (22 April) with Let's ABBA PArty – a countdown of the band's albums, ranked in order of success. If you missed it, or just want to relive all that ABBA magic, you can listen to Let's ABBA Party on BBC Sounds.
We've got the list right here. Not only that, but as an extra bonus, we can tell you which of each album's tracks have endured the most in the modern era, and have performed the best digitally.
First, the Top 3 in detail…
1. Arrival
ABBA's fourth album to chart in the UK, and their first to hit Number 1, has spent longer at the top than any other ABBA album. Relessed in 1976, Arrival took eight weeks to climb to the top, hitting the summit in the first week of 1977. It contains two Number 1s, Dancing Queen – their longest running chart-topper of six weeks – and Knowing Me Knowing You, plus the Number 3 hit Money Money Money. Better-known album tracks include When I Kissed the teacher – the Mamma Mia 2 version of which reached Number 40 in 2018 – My Love My Life, and Tiger. Arrival has sold 1.7 million copies in the UK!
Most popular track: Dancing Queen. It had to be! It's ABBA 's only million-seller so far – 1.55m physical and download sales. It's also notched up 33.7 million plays.
MORE: ABBA's Official Top 20 biggest selling singles in the UK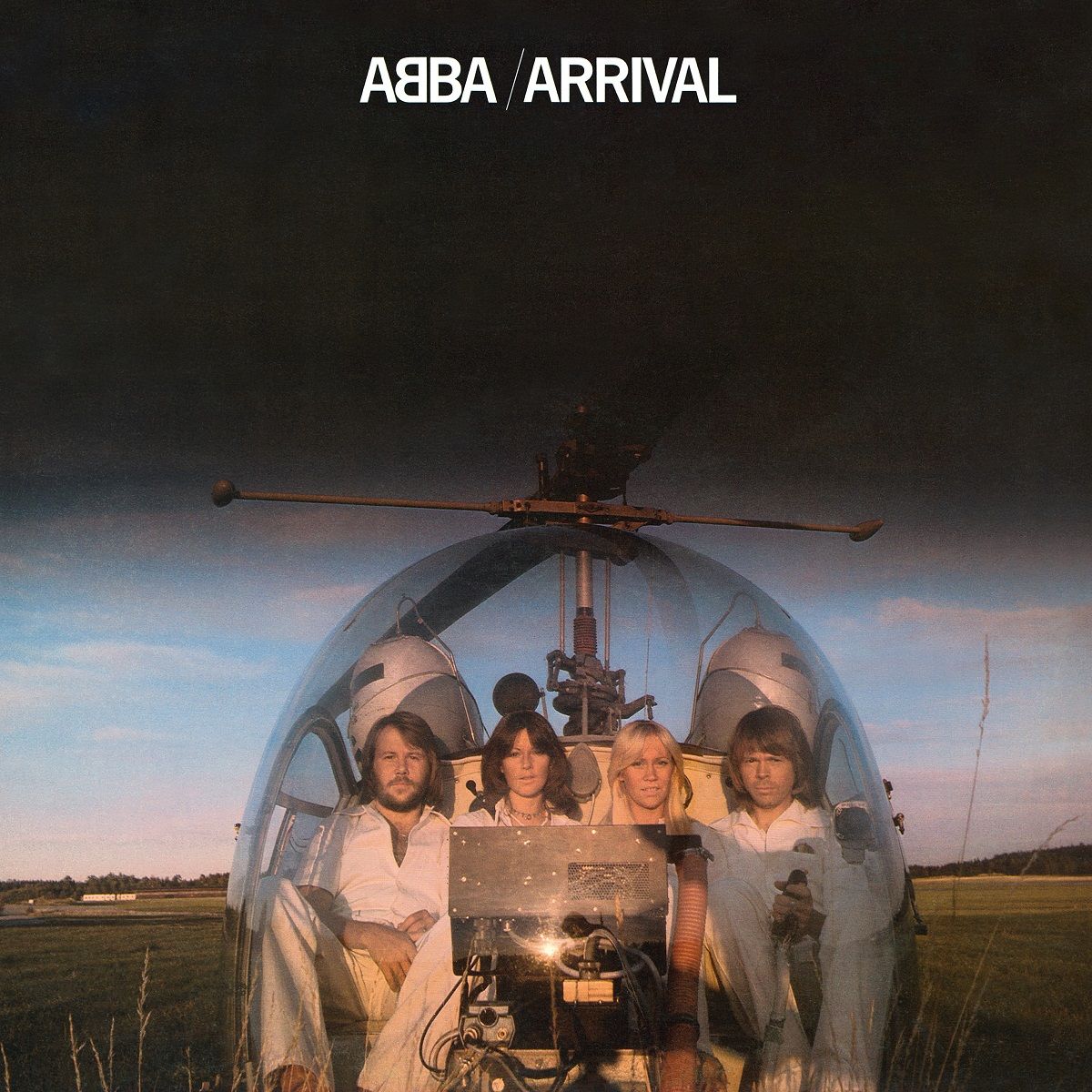 2. Super Trouper 
Named after a brand of spotlight the band would've become very well acquainted with on stage, Super Trouper spent debuted at Number 1 in November 1980 and spent nine straight weeks there. The lead single was the definitive heartbreak anthem The Winner Takes It All, while the title track ended up being the band's final Number 1 (so far). The album also features underrated Top 5 Lay All Your Love On Me (later taken to Number 1 in 1992 by erasure as part of their Abba-esque EP), festive tearjerker Happy New Year, and another seasonal bop Our Last Summer,
Most popular track: The Winner Takes It All – 119,500 downloads and 16.3m streams. (Interestingly, Super Trouper is their second biggest selling single altogether, with 978,000 copies, but TWTIA has performed better digitally.)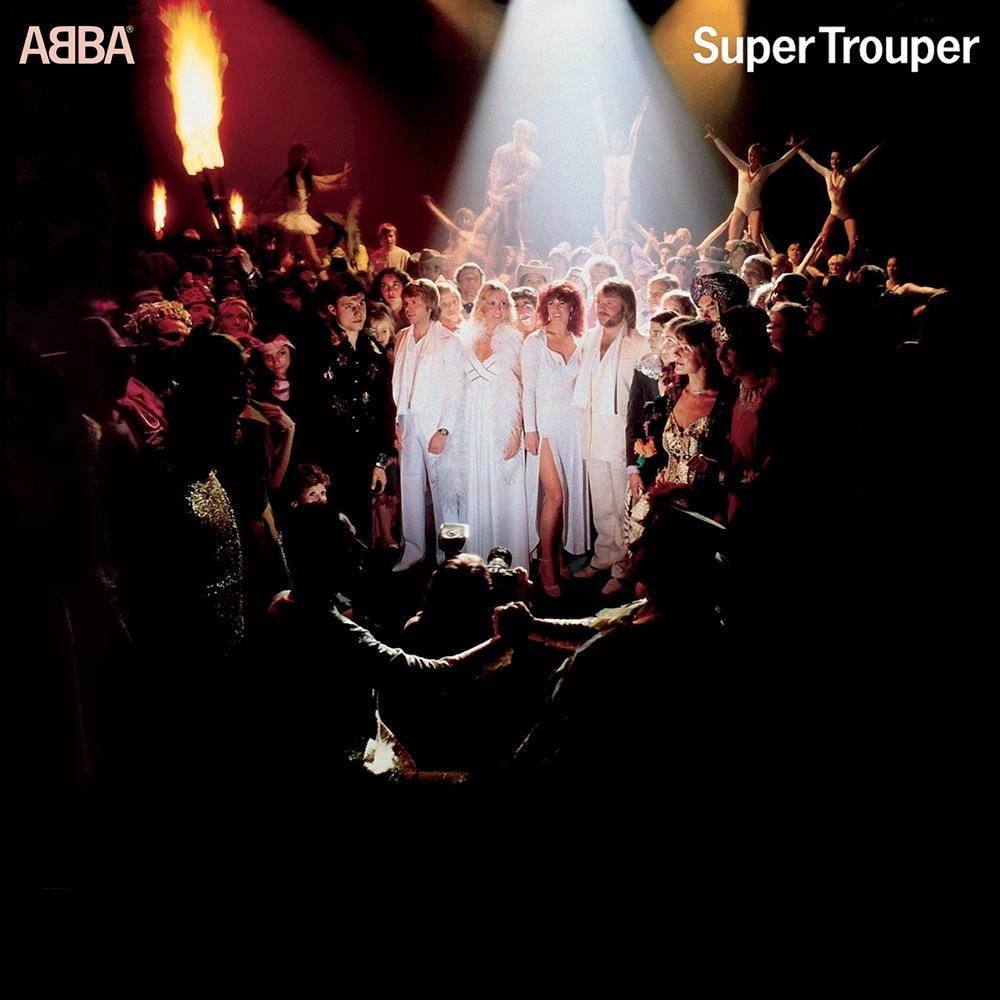 3. ABBA: The Album
Released to coincide with ABBA: The Movie in early 1978, the band spent seven consecutive weeks at the top with this one. Only two singles were released at the time, but what singles they were. Both The Name of the Game and Take a Chance on Me went to Number 1, and in 1983, another track Thank You For The Music was released in 1983 when it was clear the band weren't going to be releasing any more music – it stalled at Number 33, their kast chart hit until a 1992 reissue of Dancing Queen broke the Top 20.
Most popular track: Take a Chance on Me – 67,200 downloads and 14.5m streams – is the band's fourth top selling single of all time, with 882,000 physical and download sales.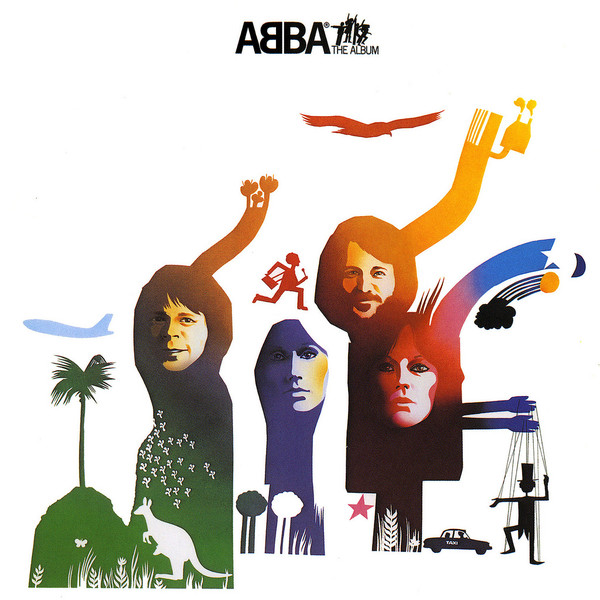 View ABBA's full UK chart history, which includes nine Number 1 albums, nine Number 1 singles, and the UK's second best-selling album of all time.
Here are all ABBA's studio albums ranked by UK success. 
| | | | | | |
| --- | --- | --- | --- | --- | --- |
|   | TITLE | YEAR | PEAK | WEEKS AT NUMBER 1 | MOST POPULAR SONG |
| 1 | ARRIVAL | 1976 | 1 | 11 | DANCING QUEEN |
| 2 | SUPER TROUPER | 1980 | 1 | 9 | THE WINNER TAKES IT ALL |
| 3 | ABBA: THE ALBUM | 1977 | 1 | 7 | TAKE A CHANCE ON ME |
| 4 | VOULEZ-VOUS | 1979 | 1 | 4 | DOES YOUR MOTHER KNOW |
| 5 | THE VISITORS | 1981 | 1 | 3 | ONE OF US |
| 6 | ABBA | 1975 | 13 | 0 | MAMMA MIA |
| 7 | WATERLOO | 1974 | 28 | 0 | WATERLOO |
| 8 | RING RING | 1973* | N/A | 0 | RING RING |
*Ring Ring was not officially issued in the UK until 1992.
©2019 Official Charts Company. All rights reserved.