Well that's another Christmas done and dusted, over and out, committed to the history books. You've put on three stone, eaten your body weight in Quality Street and danced with your boss's nephew. But before you start crying into your unwanted presents that you've got to wait another 8,735 hours until you can don your 'hilarious' Christmas jumper again, why not perk yourselves up with this list of all the exciting musical things happening next year?
Mariah Carey will make our sweet sweet fantasies come true in March
We've been waiting twelve long years for this moment but her majesty Mimi is finally heading to Blighty and will grace us with her presence for six arena dates, including a show at London's O2 Arena on March 23. Better yet, it's essentially a greatest hits tour, so get your tickets quick!
Coldplay heading back to main stage at Glastonbury?
Coldplay's seventh album A Head Full Of Dreams is rumoured to be their last, so rumours are abound that they'll be bringing their back catalogue to life on the Pyramid stage to headline Glastonbury for the fourth time next year. If it's true, expect it to be an emotional one...
David Bowie will lift us to infinity and beyond with Blackstar
The chameleonic Bowie is back with a brand spanking new album on January 8 and if the first glimpse is anything to go by, then it's set to be as weird and wonderful as we had hoped it would be.
Rihanna is going to hit the road and will finally release her ANTI album... won't she?
There are very few artists who could get away with booking a worldwide stadium tour without a new album, but that's exactly what Rihanna's done with her ANTI Tour, which hits the UK in June 2016. She's taking The Weeknd and Big Sean along for the ride - and surely that elusive album of hers will be out by then, right?
The boys from Busted make a comeback
Charlie Simpson categorically said he would never get back with his old band, but it looks like ten years apart has helped to heal those wounds. Busted are playing a 13-date UK arena tour next May. Check out the full list of dates here.
Beyonce could well release a new album
She's been teasing us with in-the-studio pics like the one below and has been spotted shooting a music video... so is the world about to get hit by a Bey-shaped album next year? We have been waiting two years...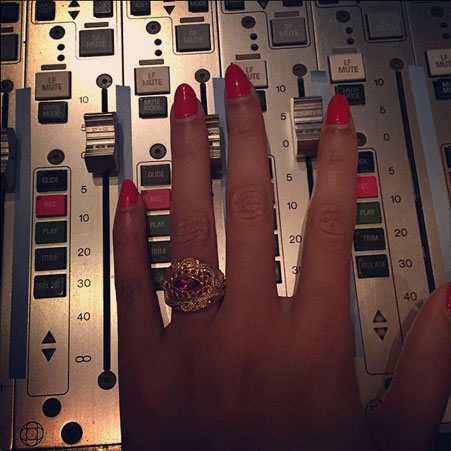 Katy Perry breaks out of Prism
She hasn't released anything since Prism in 2013 so it's high time Katy Perry turned in something new. She's been suspiciously quiet since her mammoth Prismatic world tour ended in October; and we've a feeling in our waters that new music isn't far away.  
Gwen Stefani will make her long-awaited return
After a false start in 2014, Gwen Stefani looks very ready to release that long-awaited follow-up to 2006's The Sweet Escape. She's already given us a glimpse of what to expect with the emotional Used To Love You, so consider our appetites fully whetted for this.
Britney will make the world a better place with a new album
She might have extended her Vegas residency for another two years, but that hasn't stopped Britney Spears getting in the studio and plotting her next release, hash-tagged on Twitter as #B9. And with a whole host of exciting songwriters and producers already on board (including Selena Gomez and Justin Bieber hitmakers Justin Tranter and Julie Michaels), we're expecting great things. Naturally.
We'll get to see all our favourite megastars at the BRITs
Next year's BRITs are already shaping up to be pretty special, with Justin Bieber, Coldplay and the mighty Adele all scheduled to perform on the night. Unmissable! 
Whitney Houston gets the hologram treatment
Following in the footsteps of Michael Jackson and Tupac, the late, great Whitney Houston is the next departed superstar set to return in hologram form for a world tour. Yes, it's going to be so emotional.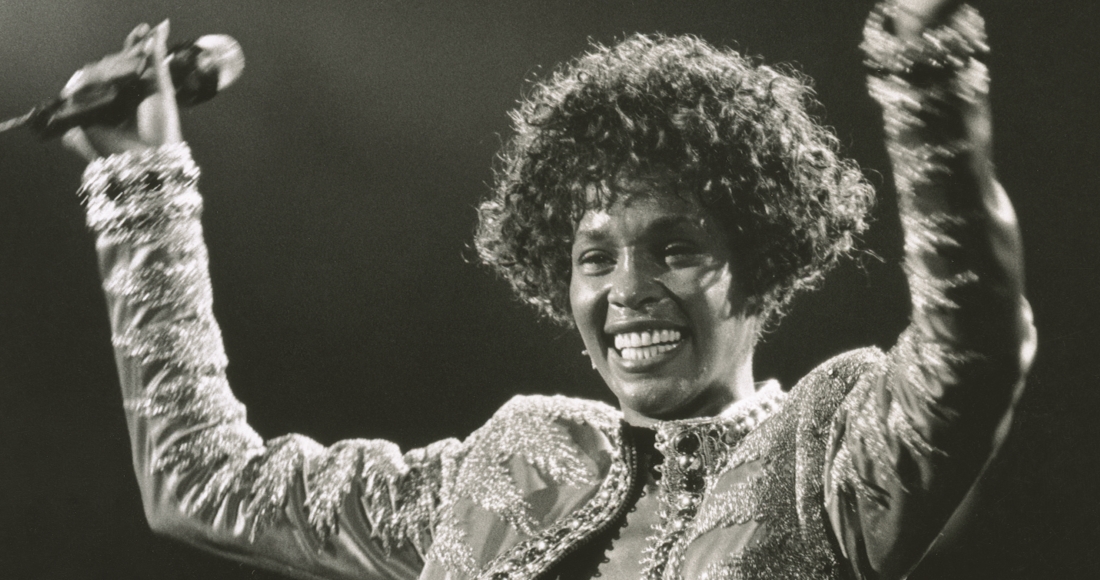 And last, but by no means least...our 60th birthday!
We know we don't look a day over 21, but next year The Official Albums Chart turns the big 6-0. Can you believe it? We'll be making sure we mark the milestone with some serious year-long celebrations, so stay tuned...
Article Image: Rex/Shuttershock
What music moments are you looking forward to next year? Leave your comments below: