Aly & AJ have figured it out. 
It seems reductive to introduce the duo - comprised of sisters Aly & AJ Michalka - as 'former Disney stars,' so we're not even going to start. Both they (and their music) seem, and are, so far away from that now. And all for the better.
The musical journey of the Michalka sisters has been genuinely thrillingly to witness since their 2017 comeback, with some fantastic tracks (Take Me, Star Maps, Joan of Arc On The Dancefloor) which all culminated in last year's accomplished A Touch Of The Beat Gets You Up On Your Feet, Gets You Out And Then Into The Sun (what a title). 
The greatest thing about that record was how Aly & AJ melded their pop past with their present; it was an album of towering hooks (Symptom Of Your Touch, Listen!!!) and with intricate, forlorn production heavily influenced by the West Coast; by psychedelic rock and acts like Fiona Apple and Lana Del Rey.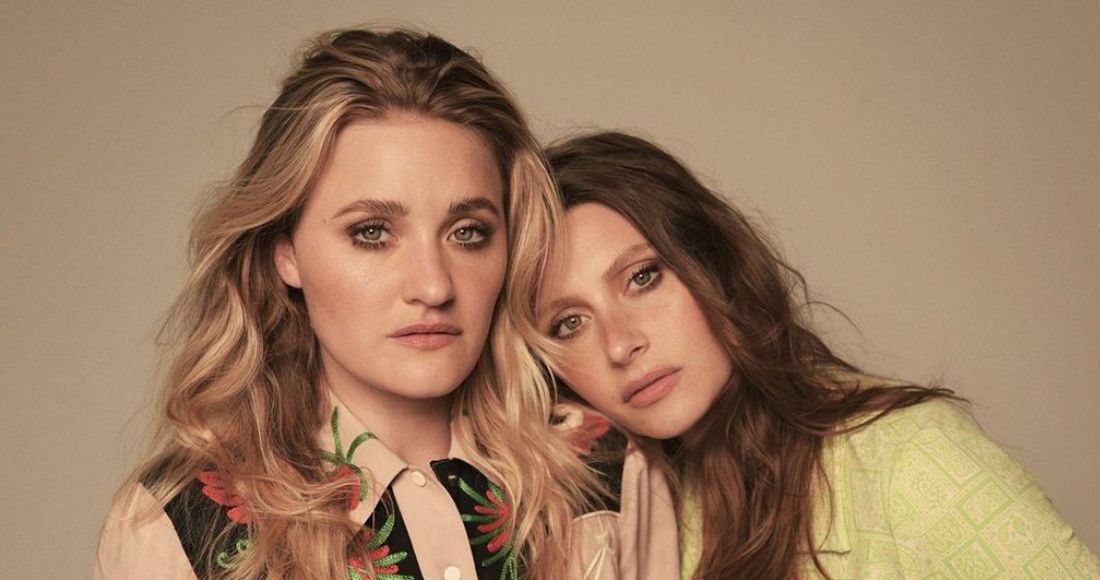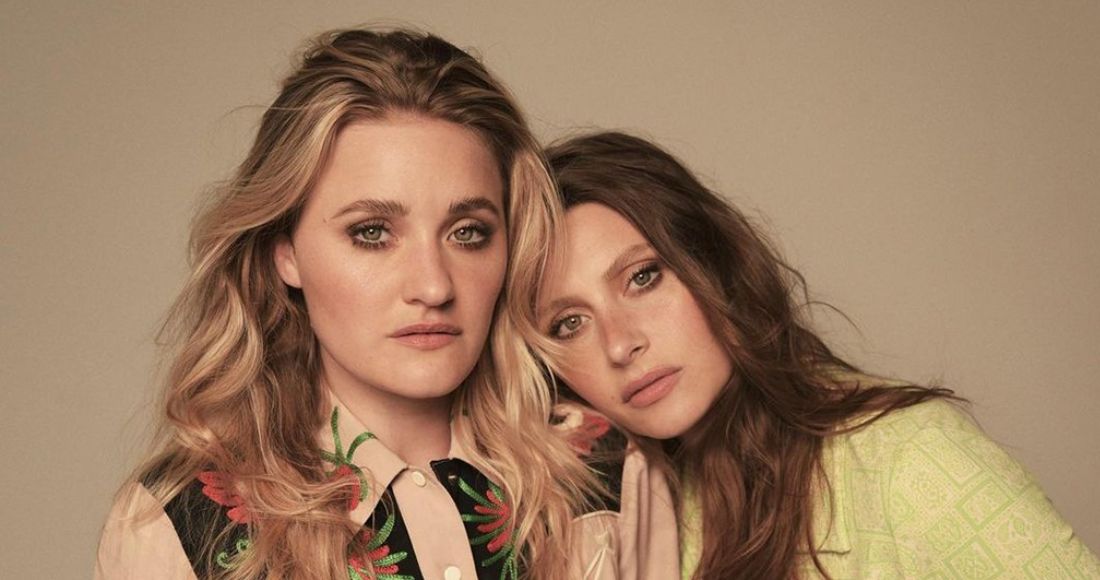 On their new track With Love From, which we were lucky enough to get an exclusive First Listen of, Aly & AJ continue this work. This is not a departure from the sound they mastered on their last album; it's a deepening. It's an expansion. 
If A Touch Of... was mostly defined by its crunch summer sound (to our ears, at least, that record tastes like a hot summer day), then With Love From sees the duo journeying to a colder climate. Summer has turned to autumn (or for any American readers, fall) and so too have the guitars hardened and solidified. Aly & AJ have gone Americana.
"I told you that I'd change," the duo coo on the song's hook. "But I guess I never did. I'm just wandering. I'm just wandering now."
A lot of the duo's nimble songwriting and folk-inspired production on the last record reminded us on a later-career Lana Del Rey (especially jazzier cuts like Arcadia and Hope Is A Dangerous Thing...), but actually on With Love From, the malaise inherent in the music, the resistance to change and the urge to drive yourself forward, reminds us a lot of Ultraviolence. Which is not a bad reference point at all. 
If With Love From makes one thing clear, it's that Aly & AJ's music evolution is far from over (and they have never met a bridge or a middle eight they couldn't conquer...seriously girls, well done).
And good job too! With a new album set for release early next year and a UK tour just about to begin (demand they play Symptom Of Your Touch twice for us), they may have hit the musical open road looking for inspiration...but the sky is the limit from now on.
Aly & AJ UK tour dates
03 NOV - Manchester, O2 Ritz
05 NOV - Newcastle, Student Union
06 NOV - Glasgow, Queen Margaret Union
07 NOV - London, O2 Shepherd's Bush Empire
08 NOV - Birmingham, O2 Academy 2
With Love From drops November 2 2022. The album of the same name arrives Spring 2023.
Aly & Aj start a new UK headline tour November 3.