It's official: Fergie is no longer a member of the Black Eyed Peas.
Frontman will.i.am confirmed the news ahead of their appearance at Ariana Grande's benefit concert in Manchester this weekend (June 4). 
UAE entertainment magazine Ahlan! announced that the US singer had left the band, explaining: "Since the beginning of Black Eyed Peas, we've always had amazing vocalists that appeared on the mic with us. People like Macy Gray, Esthero, Debi Nova, Fergie. On Elephunk, there were several females that appeared on that album.
"Obviously Fergie was the featured female, but on songs like Let's Get it Started, it's Noelle [Scaggs], and then Fergie, songs like Latin Girls, it's Debi Nova, and Request Line, it's Macy Gray. We'll always work with good females."
MORE: Remind  yourself of the Black Eyed Peas' full Official Chart history
Rumours have been swirling for a while that Nicole Scherzinger will replace Fergie in the group's new project, though will.i.am said he didn't "want to go into details how she's involved yet.
"What people know The Black Eyed Peas to be, nobody is replacing Fergie."
You've got that right, will.
MORE: Bye bye bandmates! 12 lead singers who went solo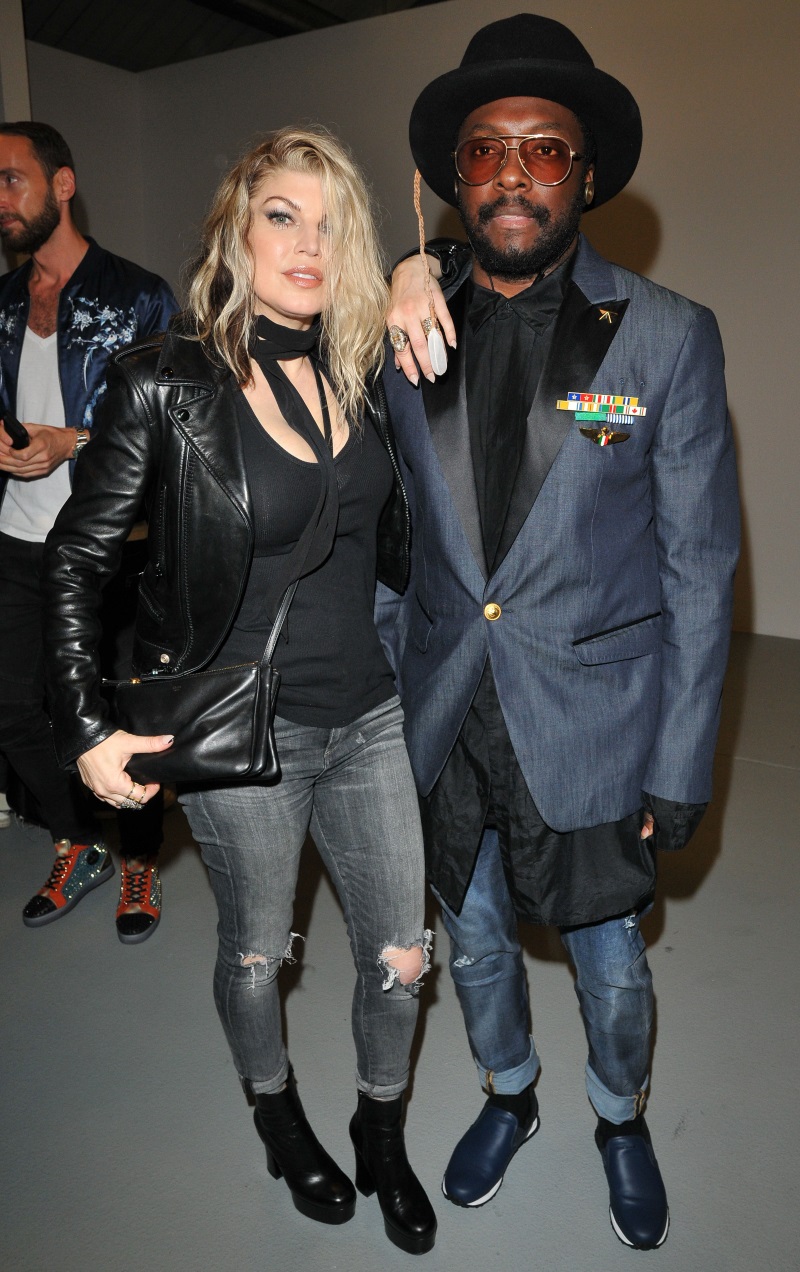 will.i.am and Fergie together in 2016 (Rex)
Fergie joined the Black Eyed Peas in 2002 – a year before their breakthrough single Where Is The Love. She hasn't recorded with them since 2012 and has been trying to get her long, long awaited second solo album Double Dutchess off the ground. 
"She's working on her solo project at the moment, we're on this brand-new experience, celebrating 20 years of Black Eyed Peas putting out music," will.i.am continued.
MORE: Look at Fergie's complete solo chart history to date
"We worked on a bunch of songs on her solo record, we're proud that she has her label, but Black Eyed Peas are pushing it forward in terms of content, technology and experiences on our new project, Masters of the Sun."
The project's full title Masters of the Sun—The Zombie Chronicles, is a zombie alien invasion hip-hop graphic novel will is putting out through Marvel in July. Because why not, right? 
Let's go back to where it all began for BEP and Fergie with Where Is The Love: