Welcome to your all-new Official Charts - take a look around!
Discover a brand-new, immersive Official Charts experience for 2023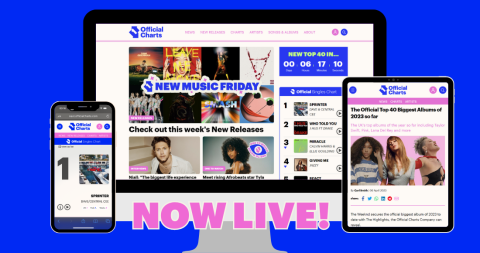 Taylor Swift's not the only one to usher in a new era, you know?
You may have noticed things look rather different around here today. Behind-the-scenes, we've been working hard to bring you a brand-new-and-improved Official Charts experience. Housed here, on your new OfficialCharts.com, we're so excited to present the biggest and best Official Charts platform ever.
Firstly, yes, we have had a spruce-up. Thanks for noticing.
Bidding a fond farewell to our old branding, we thought it was about time we gave ourselves a glow-up. Honouring the iconic Number 1 Award in our reimagined logo, we're still your 100% official, trusted and verified music source under a snazzy new guise. What do you reckon?
So, allow us to show you around.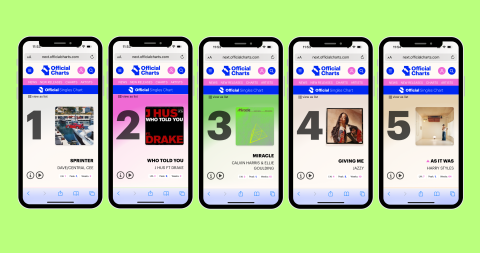 On our all-new Charts pages, you're getting the most immersive experience we've ever offered. Switching between our traditional chart list view and music player mode, you can now listen to clips of the chart as you go; all within a slick new interface.
Press play and scroll through the chart from any week in Official Charts history. Now with enriched audio and video clips, tap the info button to discover facts and track the week-by-week chart journey of any song or album.
Let us introduce you to a brand-new international chart addition, too.
You can now also keep an eye on the French Albums Chart and French Singles Chart, compiled by the Official Charts Company, as well as enjoying the Official Irish Charts and – with kind permission – the USA's Billboard Singles and Albums Charts.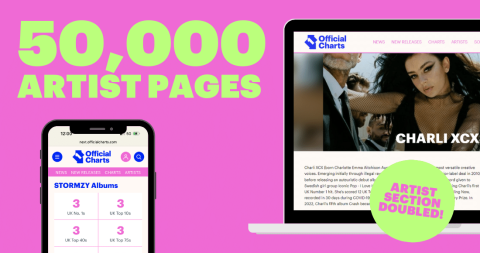 Now, let's talk about the database.
Our Artists section has doubled in size, serving you a never-before-seen view of the chart stats of over 50,000 artists.
Whether it's the global icons of the Official Singles Chart or more niche acts enjoying Vinyl, Classical or Afrobeats Chart success, you'll find a dedicated page for every charted artist in Official Charts history on our new platform.
Moreover, artist pages now contain at-a-glance information on specialist chart appearances for the first time ever. A treasure trove for super fans and chart nerds alike.
We're also bringing you brand-new Song & Albums search functionality, allowing you to plug in any song or album to find out its full UK chart history. With a search of over 88,000 singles and 79,000 albums (that's 167,000 new product pages), get lost in music as you uncover infinite new chart stats.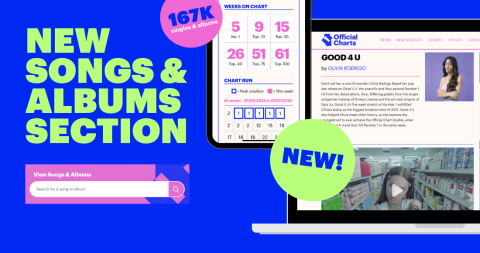 The deepest chart information resource ever, we've still got lots more exciting enhancements up our sleeves and ready to roll out this year. Watch this space!
So, take a look around and let us know how you're finding your all-new OfficialCharts.com. Please send your thoughts to feedback@officialcharts.com, we'd love to hear from you!