Rita Ora is officially back.
The singer is on course to occupy two places in this week's Top 10 on the Official Singles Chart, completing a return to the top end of the charts after a turbulent few years that briefly saw her step away from music altogether. The tracks in question are current single Anywhere and a brand new track with Liam Payne, For You, which features on the Fifty Shades Freed film soundtrack.
How did Rita pull off one of the most successful pop comebacks in recent years? Here's a run-through of her career savvy so far.
Debut album success
Introduced via DJ Fresh collaboration Hot Right Now, which topped the Official Singles Chart in February that year, it took Rita just three months to find her feet as a soloist – her debut single proper R.I.P debuted at the top in May and How We Do (Party) followed suit in August. Her debut album, Ora, landed at Number 1 the following month and went on to get a Platinum certification. At this point, Rita seemed unstoppable.
The campaign for her second album initially kicked off in summer 2014, when I Will Never Let You Down - produced by her then-boyfriend Calvin Harris - earned her a fourth Number 1 single and proved her initial success wasn't a fluke. Check out a complete rundown of Rita Ora's Official Chart history here.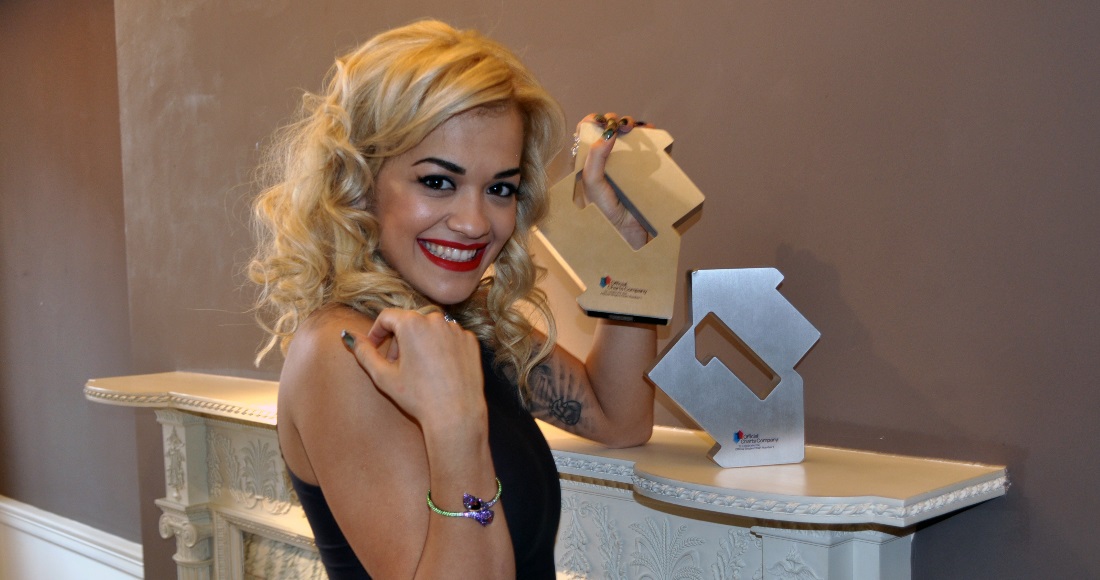 Rita Ora with her Official Number 1 Single Awards for Hot Right Now and R.I.P
Second album delay and Roc Nation lawsuit
Suddenly, things seemed to derail quickly. Her romance with Calvin ended shortly after IWNLYD topped the charts and he reportedly pulled the rest of the tracks he'd worked on for her project, forcing her to delay the album indefinitely.
Then, in 2015, Rita filed a lawsuit against her label, Jay-Z's Roc Nation, claiming she was no longer a priority at the company and asked to be released from her contract. Roc Nation reacted with a counter-lawsuit, claiming Rita hadn't delivered enough albums for them. The subsequent legal battle meant she couldn't release an album at all, something she described in a recent interview as feeling "like the worst thing" at the time, but on reflection – after it was settled in May 2016 - was "the best thing that ever happened to me… like going through a musical detox".
One-off singles and and high profile film/TV roles
During the first of her two-year period in record label limbo, Rita kept her name in the charts largely by way of collaborations, landing Top 40 hits with Charli XCX on Doing It, Charles Hamilton on New York Raining and on Sigma's Coming Home. She also released two singles on her own (via Roc Nation), Poison and Body On Me. Despite the former peaking at Number 3, both songs lacked the spark of her earlier hits.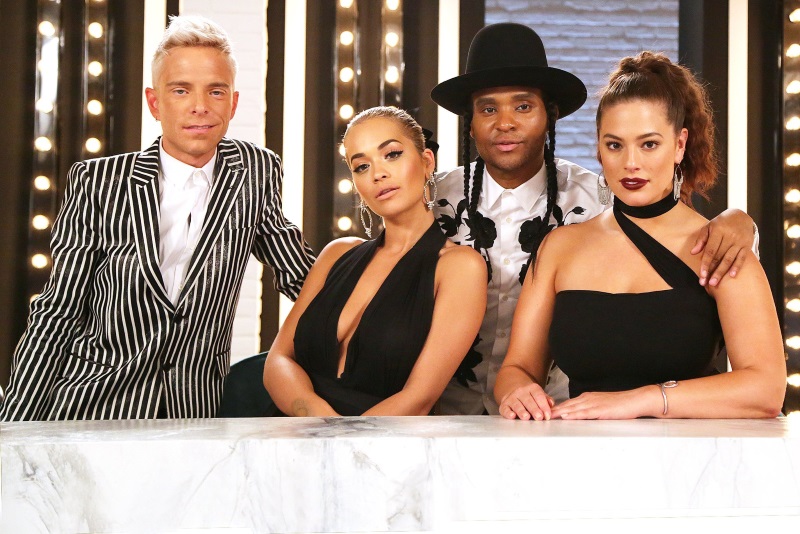 Rita Ora fronted the 2017 series of America's Next Top Model
2016 saw her step away from music (live performances aside) and appear in the Fifty Shades films (the third and final of which is released next month), Southpaw and Fast And Furious 6. She also landed a string big TV roles, hosting America's Next Top Model and appearing The Voice and The X Factor.
New record deal and finding the right comeback song
In the second half of 2016, it was announced that Rita had signed a new deal with Atlantic Records, home to Bruno Mars, Clean Bandit and Ed Sheeran, the latter of which wrote her comeback single Your Song.
Teaming up with the man who dominated pop in 2017 proved to be the shot in the arm that would catapult her back to chart success, giving the star her first Top 10 hit (peaking at 7) in the competitive streaming era. As things stand, it's her biggest single in the UK, with almost 60 million streams, according to Official Charts Company data.
Since then, she's kept the hits coming thick and fast. A collaboration with Avicii - himself on the comeback trail - called Lonely Together reached Number 4, while wistful banger Anywhere has logged eight weeks in the Top 5 and counting. Brand new track For You with Liam Payne is eyeing up a Top 5 debut this week – her highest week 1 debut for a single since 2015's Poison.
After celebrating a musically successful 2017, Rita's second album is due for release in early 2018, arriving almost five years after her debut. The collection is said to be light on collaborators, aside from a duet with Charli XCX called Girls. But if the early signs are anything to go by, Rita could see herself finally bag that second chart-topping album.