To mark the finale of Spice Girls' Spice World 2019 stadium tour in London this week, OfficialCharts.com can reveal that the group have the biggest girl group single and album of all time. Check out the Top 100 girl group singles of the last 25 years here.
Spice Girls' first two studio albums Spice and Spiceworld take the Top 2 positions on the biggest girl band studio albums of the last 25 years. Spice – which spent 15 weeks at Number 1 on the Official Albums Chart - has notched up 2.98 million combined sales, followed by Spiceworld on 1.6 million.
All Saints' self-titled debut album from 1997 follows in third place with 1.47 million combined sales, and the 2005 debut album by US group Pussycat Dolls PCD is fourth on 1.3 million copies. Destiny's Child occupy the next two slots with Survivor and The Writing's on the Wall at 5 and 6, both with more than 1 million combined sales each.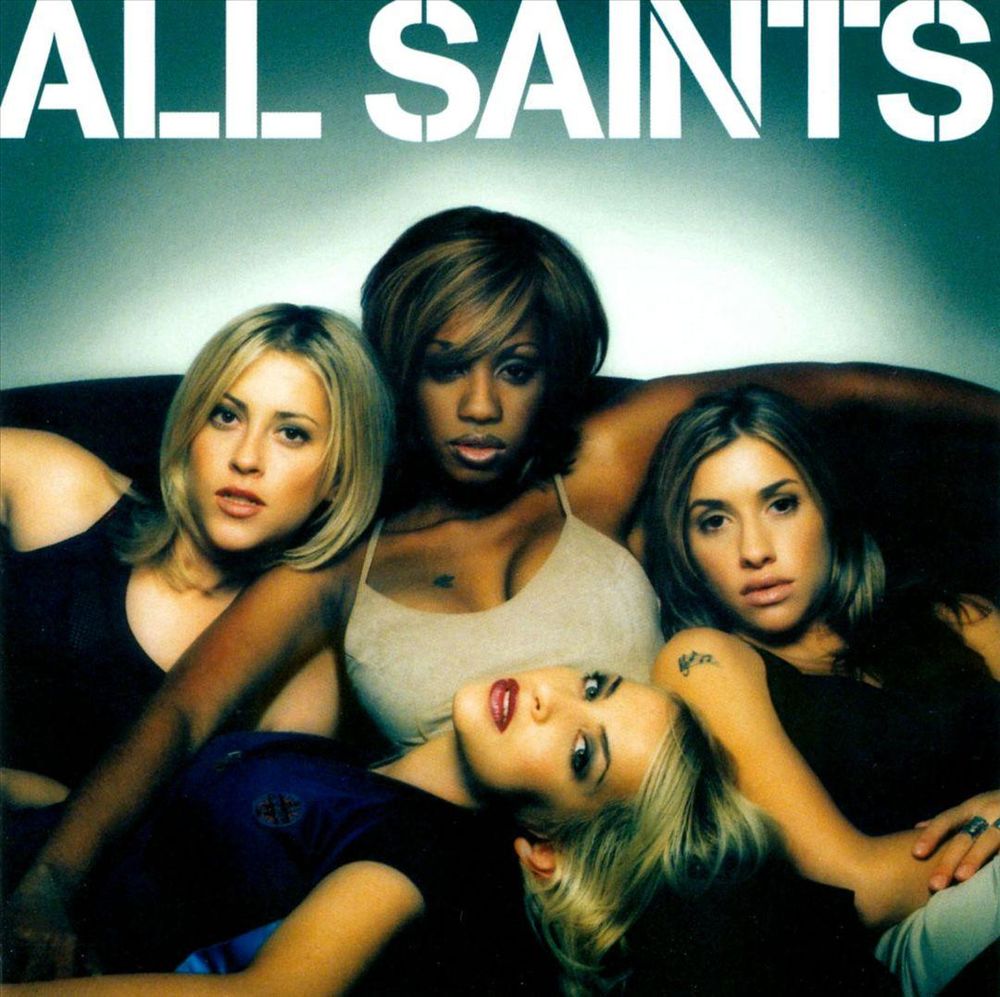 Rounding out the Top 10 are albums by UK girl bands Little Mix and Sugababes. Little Mix's 2016 chart-topper Glory Days is their biggest to date on 1.01 million combined sales. Last year Little Mix became the first girl band in UK chart history to score five Top 5 studio albums. Sugababes' best performing album is 2002's Angels With Dirty Faces, placing eighth and one position ahead of 2006's Taller In More Ways.
Further down, the oldest album in the Top 40 is Eternal's 1993 debut collection Always and Forever. The most recent is Little Mix's chart-topping fourth album Glory Days, released in 2016. 
The countdown looks at the biggest studio albums by girl bands. If we look at greatest hits compilations then top honours go to Girls Aloud, whose The Sound of collection from 2006 has combined sales of 1.2 million.
The Official Top 40 girl band studio albums of the last 25 years
| | | | | |
| --- | --- | --- | --- | --- |
| POS | TITLE | ARTIST | PEAK | YEAR |
| 1 | SPICE | SPICE GIRLS | 1 | 1996 |
| 2 | SPICEWORLD | SPICE GIRLS | 1 | 1997 |
| 3 | ALL SAINTS | ALL SAINTS | 2 | 1997 |
| 4 | PCD | PUSSYCAT DOLLS | 7 | 2005 |
| 5 | SURVIVOR | DESTINY'S CHILD | 1 | 2001 |
| 6 | THE WRITING'S ON THE WALL | DESTINY'S CHILD | 10 | 1999 |
| 7 | GLORY DAYS | LITTLE MIX | 1 | 2016 |
| 8 | ANGELS WITH DIRTY FACES | SUGABABES | 1 | 2002 |
| 9 | TALLER IN MORE WAYS | SUGABABES | 1 | 2005 |
| 10 | THREE | SUGABABES | 3 | 2003 |
| 11 | GET WEIRD | LITTLE MIX | 2 | 2015 |
| 12 | FEELS SO GOOD | ATOMIC KITTEN | 1 | 2002 |
| 13 | OUT OF CONTROL | GIRLS ALOUD | 1 | 2008 |
| 14 | B'WITCHED | B'WITCHED | 3 | 1998 |
| 15 | ALWAYS AND FOREVER | ETERNAL | 2 | 1993 |
| 16 | SAINTS & SINNERS | ALL SAINTS | 1 | 2000 |
| 17 | DESTINY FULFILLED | DESTINY'S CHILD | 5 | 2004 |
| 18 | WHAT WILL THE NEIGHBOURS SAY | GIRLS ALOUD | 6 | 2004 |
| 19 | RIGHT NOW | ATOMIC KITTEN | 1 | 2000 |
| 20 | FANMAIL | TLC | 7 | 1999 |
| 21 | CHANGE | SUGABABES | 1 | 2007 |
| 22 | TANGLED UP | GIRLS ALOUD | 4 | 2007 |
| 23 | CRAZYSEXYCOOL | TLC | 4 | 1995 |
| 24 | LICKIN' ON BOTH SIDES | MIS-TEEQ | 3 | 2001 |
| 25 | POWER OF A WOMAN | ETERNAL | 6 | 1995 |
| 26 | LADIES NIGHT | ATOMIC KITTEN | 5 | 2003 |
| 27 | DNA | LITTLE MIX | 3 | 2012 |
| 28 | SALUTE | LITTLE MIX | 4 | 2013 |
| 29 | CHEMISTRY | GIRLS ALOUD | 11 | 2005 |
| 30 | CHASING LIGHTS | SATURDAYS | 9 | 2008 |
| 31 | SOUND OF THE UNDERGROUND | GIRLS ALOUD | 2 | 2002 |
| 32 | DAYS ARE GONE | HAIM | 1 | 2013 |
| 33 | BORN | BOND | 16 | 2000 |
| 34 | DOLL DOMINATION | PUSSYCAT DOLLS | 4 | 2008 |
| 35 | BEFORE THE RAIN | ETERNAL | 3 | 1997 |
| 36 | FOREVER | SPICE GIRLS | 2 | 2000 |
| 37 | AWAKE AND BREATHE | B'WITCHED | 5 | 1999 |
| 38 | EYE CANDY | MIS-TEEQ | 6 | 2003 |
| 39 | ONE TOUCH | SUGABABES | 26 | 2000 |
| 40 | HEADLINES | SATURDAYS | 3 | 2010 |
©2019 Official Charts Company. All rights reserved.
Compiled on June 13, 2019